Catholics' Support for Female Priests May Be Exaggerated, Researchers Say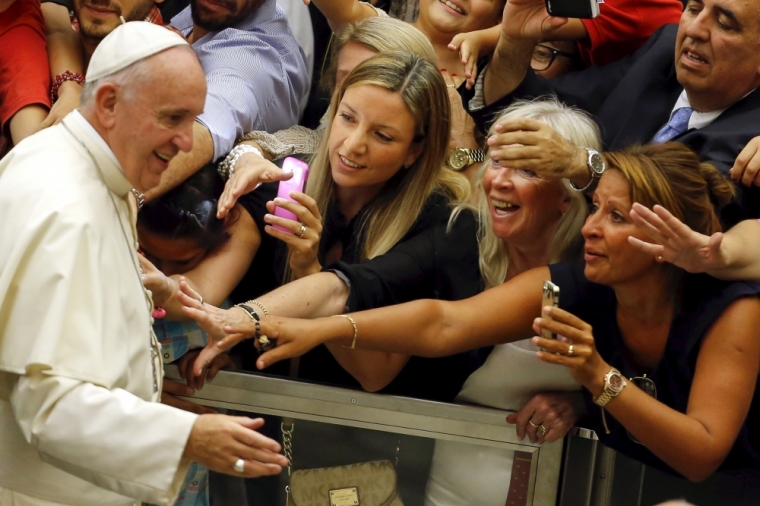 Polls indicating strong support among American Catholics for opening up the priesthood to women might be overstated, according to researchers.
In 2015, the Pew Research Center released a report indicating that 59 percent of Catholics in America supported female ordination.
However, associate professor Benjamin Knoll of Centre College in Danville, Kentucky, and Cammie Jo Bolin of Georgetown University in Washington, D.C., have said they believe actual support for female ordination is lower.
In an entry posted to the website Religion in Public on Monday, Knoll and Bolin noted that they believe that past polling indicating strong support for female ordination suffers from respondents wanting to give a popular answer rather than what they actually believe.
Knoll and Bolin opted for a "list experiment," in which they would provide respondents with a list of statements and ask them how many they agree with rather than which specific ones they agreed with.
"Respondents are randomly sorted into two groups and both receive the same list. The second group, however, is given an additional item," explained the researchers.
The additional item was support for female ordination. Drawing from what they admitted was a small sample space of 83 women and 52 men, researchers found that the average number of agreed statements for the first group was 2.21, while the second group was 2.36.
"This difference of 0.15 suggests that only about 15 percent of American Catholics who attend mass at least occasionally indicate that they are supportive of women's ordination in their parishes when given the opportunity to express that support indirectly," continued the researchers.
"In contrast, a full 71 percent of Catholics expressed support in our survey when asked directly. This suggests that about half of American Catholics might be saying 'yes' when asked about women's ordination on telephone surveys when they really mean 'no.'"
In April, Pope Francis appointed three female theologians to the Catholic Church's prominent Congregation for the Doctrine of the Faith, which is tasked with defending Catholic teaching.
This marks the first time that women and laity were appointed to the CDF, a move that the Vatican paper L'Osservatore Romano labeled "historic."
However, the pontiff has maintained in interviews, including one in November 2016, that the priesthood will remain exclusively male, citing a 1994 document by Pope John Paul II that reaffirmed the Church's official opposition to female ordination.
"St. Pope John Paul II had the last clear word on this and it stands, this stands," said Francis, according to Reuters. When asked if this meant women would never be ordained, the pope added, "it is going in that direction."