American College of Pediatricians Pres. Tells What She Did When Young Boy Said He Was a Girl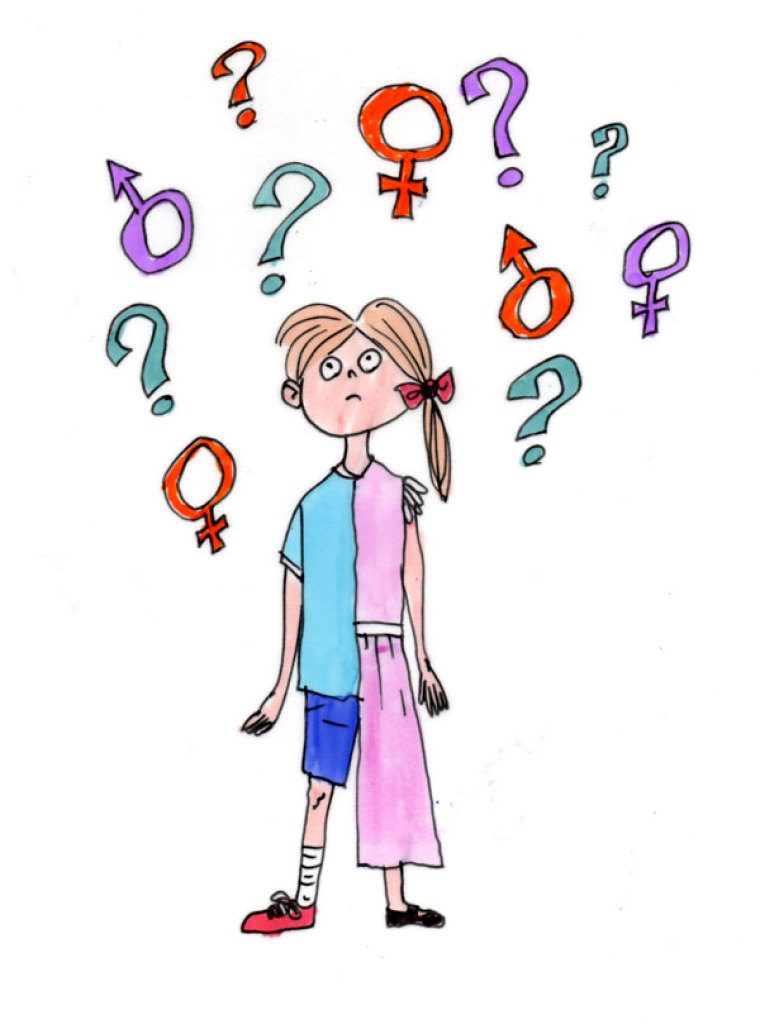 Correction appended
Dr. Michelle Cretella, president of the American College of Pediatricians, says she once treated a young patient who suffered from gender dysphoria and overcame it after his underlying psychological issue was diagnosed.
In a video and article published by The Daily Signal on Monday, Cretella, who opposes the use of puberty blockers and cross-sex hormones to treat gender identity issues, recounted an occasion when one of her male patients told her he was a girl.
"I had one patient we'll call Andy," Cretella explained. "Between the ages of 3 and 5, he increasingly played with girls and 'girl toys' and said he was a girl."
Cretella referred Andy and his parents to a family therapist, noting that sometimes mental illness of a parent or abuse of the child are contributing factors to gender confusion. Yet what is more common is that the child has internalized a false belief based on an incorrect perception of family dynamics, she said.
"In the middle of one therapy session, Andy put down a toy truck, held onto a Barbie, and said, 'Mommy and Daddy, you don't love me when I'm a boy.'"
When Andy was 3 years old, his sister with special needs was born. Because of her special needs, his sister demanded much more attention from his parents. Andy interpreted this reality as "Mommy and Daddy love girls. If I want them to love me, I have to be a girl."
Andy ended up getting better.
"Today, Andy's parents would be told, "This is who Andy really is. You must ensure that everyone treats him as a girl, or else he will commit suicide," Cretella lamented.
She stressed that no person is "assigned" sex at birth; it is determined by one's DNA and stamped in every cell in the body. Furthermore, she added, hormones and surgery cannot alter the nearly 6,500 genetic differences between men and women.
Putting children on hormone suppressants, also known as puberty blockers, and then cross-sex hormones after that, is nothing short of child abuse, Cretella added.
Some of the so-called "experts," she said, now assert that it doesn't matter that these blockers have been shown to cause memory problems when used to treat prostate cancer in men and gynecological problems in women or that they have not been tested on children who don't suffer from gender dysphoria.
But the medical establishment is nevertheless totally behind the practice.
Cretella noted in the video that The American Academy of Pediatrics issues health warnings to teenagers about getting tattoos because of their permanence, citing the potential for scarring. They do so while enthusiatically backing gender transition hormones for individuals who assert they are the opposite sex.
Under current guidelines a 16-year-old girl who insists she is a male and has taken testosterone on a daily basis for one year can be cleared to undergo a bilateral mastectomy without parental consent.
"To indoctrinate all children from preschool forward with the lie that they could be trapped in the wrong body disrupts the very foundation of a child's reality testing," Cretella said.
"If they can't trust the reality of their physical bodies, who or what can they trust? Transgender ideology in schools is psychological abuse that often leads to chemical castration, sterilization, and surgical mutilation."
Correction: Dec. 18, 2017: This story incorrectly stated that Michelle Cretella is president of the American Academy of Pediatricians. Cretella is president of the American College of Pediatricians.