American Journalist Diagnosed With Ebola; Dallas Family Quarantined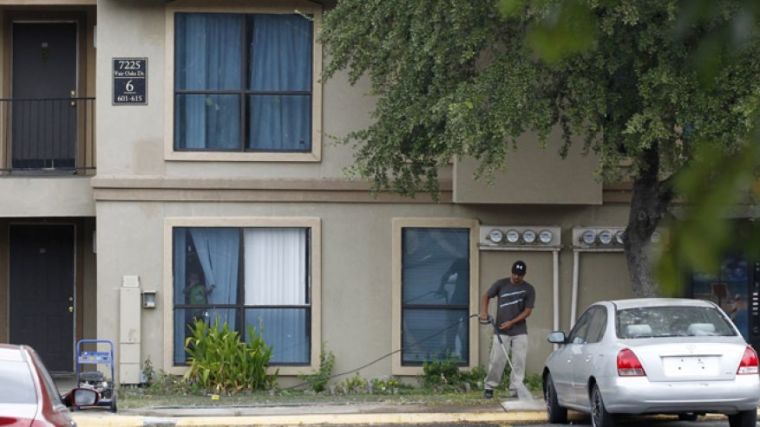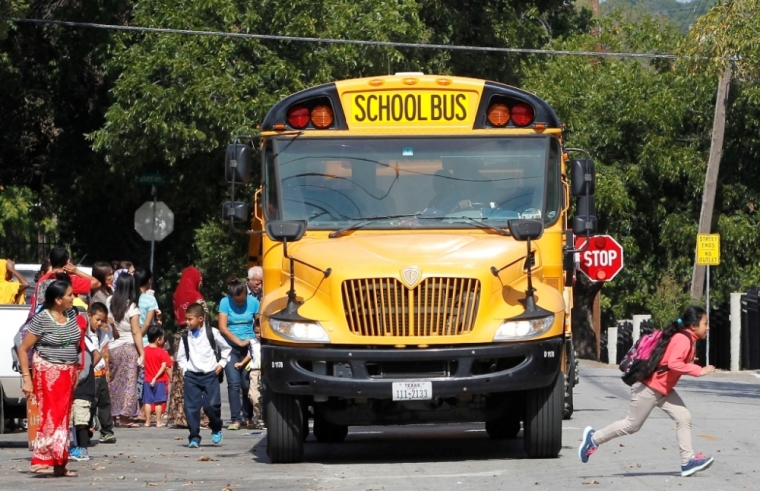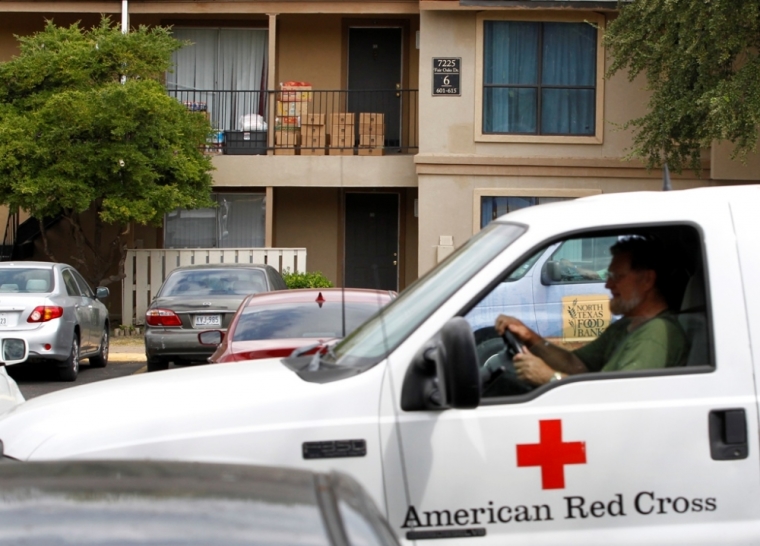 View Photos
An American journalist working for NBC News has been diagnosed with the deadly Ebola virus while working in Liberia. Meanwhile, the family of Dallas Ebola patient Eric Duncan has been quarantined after they refused to stay home.
The freelance cameraman, 33-year-old Ashoka Mukpo, was hired by NBC on Tuesday to work with NBC News Chief Medical Editor and Correspondent Dr. Nancy Snyderman on an assignment in Monrovia.
The journalist came down with symptoms on Wednesday, and immediately quarantined himself and sought medical advice. He tested positive for Ebola following a visit to a Medecins Sans Frontieres treatment center, and is to be flown back to the U.S. for treatment.
"We are doing everything we can to get him the best care possible. He will be flown back to the United States for treatment at a medical center that is equipped to handle Ebola patients," said NBC News President Deborah Turness.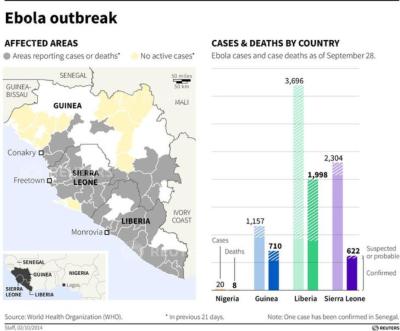 "We are also taking all possible measures to protect our employees and the general public," Turness told staff. "The rest of the crew, including Dr. Nancy, are being closely monitored and show no symptoms or warning signs. However, in an abundance of caution, we will fly them back on a private charter flight and then they will place themselves under quarantine in the United States for 21 days — which is at the most conservative end of the spectrum of medical guidance."
Meanwhile in Dallas, Fox News reported that four members of Duncan's family have legally been quarantined after they refused to comply with health officials' request.
Duncan, a former chauffeur from Liberia, became the first person in the U.S. to be diagnosed with the disease. The news spread concern around the country, and federal health officials confirmed that they will be checking up on nearly 100 people who might have had contact with the man since he came back home to the U.S. last month.
His family is now being monitored by the Centers for Disease Control and Prevention, and their temperatures are being taken twice a day.
"If people leave, even though they're asymptomatic, if they're not at home when we go out to do our surveillance test on them, then that defeats the purpose of that surveillance test and that endangers them … if they were to be infected, they need to know that as quickly as possible," said Dallas County Judge Clay Jenkins. "So it's for their benefit and everyone else's."
Texas health officials added that the family will have to stay under quarantine in their apartment for the next 20 days until the incubation period is over.
The largest Ebola outbreak in history is still claiming lives in West Africa, where it has killed over 3,300 people across Liberia, Sierra Leone, Guinea and Nigeria, with the first three countries being the worst affected. The outbreak has sparked an international response, with President Barack Obama sending close to 3,000 medical troops and personnel to the region to build treatment centers and tackle the spread of the disease.
The father of the NBC cameraman, Mitchell Levy, said that doctors are optimistic about his son's prognosis. Levy said that Mukpo "has been engaged with human rights work in West Africa for the last several years. When the Ebola outbreak occurred he felt compelled to return to Liberia to help shed light on how the crisis was being handled socially and politically."
American missionary workers Dr. Kent Brantly and Nancy Writebol also came down with the Ebola virus back in July while working at a Samaritan's Purse treatment center in Monrovia. They were successfully treated and released from hospital back in the U.S., however, raising hopes that although there is no cure for Ebola, early treatment can be effective in stopping it.