American Mom's Son Could Be Adopted Against Her Will After Losing Appeal in Norway CPS Court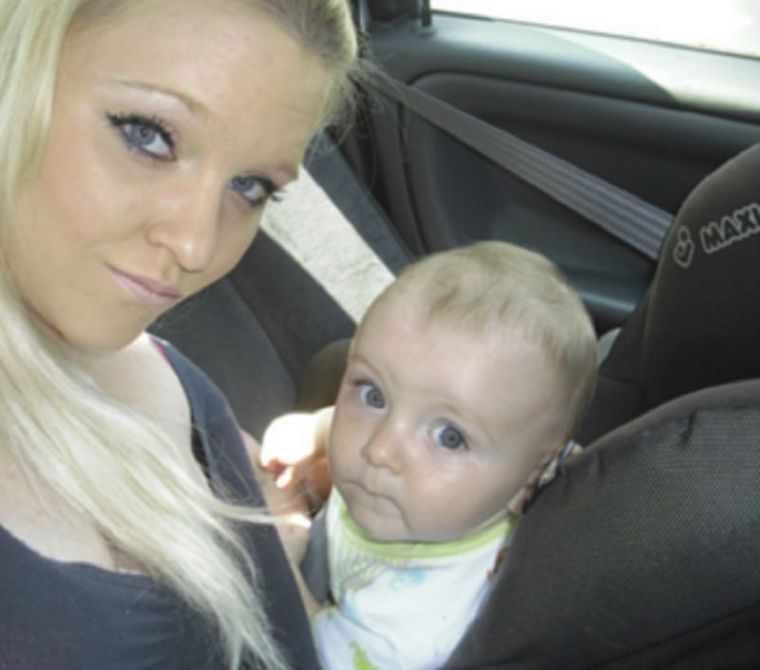 An American mother whose baby was taken from her by Norway's controversial child protective service over minor health issues five years ago has lost her appeal and says that the groundwork is being laid for her son to be forcibly adopted.
Last month, a local county welfare board that handles child protective services cases near her home in Lyngdal, Norway ruled against United States-born mother Amy Jakobsen Bjørnevåg.
Bjørnevåg is seeking to regain custody (or at the very least gain visitation rights) of her son, Tyler, who was taken into custody by Norway's child protection agency, Barnevernet, when he was just 19 months old in July 2013.
Bjørnevåg, who moved to Norway with her family when was 12 and gave birth Tyler at the age 18, told The Christian Post earlier this year that her son was removed from her home over concern that Tyler wasn't eating solid foods, weighed about a pound less than he should have and was experiencing a Vitamin B12 deficiency.
As international rights advocates have long spoken out against Norway's CPS system for being too quick to remove children from their parents over arbitrary reasons, Tyler has not been returned to Bjørnevåg or his father, Kevin, even though five years have passed and he is soon to turn seven.
Having been through years of court battles and appeals to regain custody of her son, Bjørnevåg told CP Monday that she could soon lose her ability to even fight for custody if Tyler's foster family is successful in its attempt to legally adopt the child.
"This time, I was applying for custody back. If not custody, than at least visitation and parental rights back," Bjørnevåg explained. "[The welfare board] answered that they wanted for him to be — forced adoption."
The board, which frequently sides with the CPS agency, also denied Tyler's father's plea for custody and visitation. Bjørnevåg said that she plans to again appeal the welfare board's decision to the local district court.
"[The courts] have stated earlier as well as now that I would not have a bad home for him or have poor care taking skills. There is no issue with that," she added. "Now, the issue is that he has become so attached to his foster parents that [forced adoption] is the only option available. Since I don't want him to stay in the foster home and I want him back transferred legally, they are saying that 'She can't have any visitation rights because she will try something.'"
Not having seen her son since September 2014, Bjørnevåg states that the administrative court won't give her visitation because the Barnevernet is afraid she will leave the country with Tyler and return to the United States or go to some other country where citizenship is not required. Bjørnevåg has offered to give up her passport and her U.S. citizenship for her son.
"Their ruling completely sided with the CPS. I lost on all my accounts," she said. "If the court finds that it is a good idea for forced adoption to take place, they won't look into if it was even correct reasoning to take away parental rights or for taking him away from our home at all."
Before the September hearing, Bjørnevåg's last hearing in her quest for custody of her son came in 2016. After losing that appeal, she had to wait at least one year before she could file another appeal for custody.
Bjørnevåg filed for a new hearing in June 2017. However, she claims Barnevernet officials handling Tyler's case "dragged out the court process" and didn't answer her appeal for "months on end."
"The mayor [of Farsund] is now involved in my case now because they kind of broke the law when they went many months over their limit to answer the court or my lawyer," Bjørnevåg said.
In court, Bjørnevåg said that they used her previous media interviews against her. However, she said she won't be intimidated into silence.
"The thing is you just have to keep pushing. If you just close the door, they will be happy and go on with their ways," she said. "As of now, I have absolutely nothing to lose because when it is forced adoption, I can't appeal to the court every year. That is final."
The mother explained that the government has taken steps to prepare for the forced adoption, including changing Tyler's name and social security number.
In the last hearing, Bjørnevåg learned that a guard has been assigned to watch over Tyler at school to ensure no one tries to kidnap him.
Speaking of Tyler's foster mom, Bjørnevåg stated that "she is unable to have kids" and "thinks of Tyler as only hers now."
Bjørnevåg explained that if the forced adoption does go through, the foster parents have the right to choose whether or not the biological parents can have visitation. However, the foster mom has allegedly declined that option.
"When we were in court, one of the CPS workers, they sent a message to the foster mom asking if she would be open to that if Tyler was interested. Her answer back within a minute was a clear no," Bjørnevåg explained. "The court and CPS is saying that the foster mom has Tyler's best intentions and if he wanted to have contact with his biological parents then they would let that happen. But within a minute, the answer was still no."
Bjørnevåg said that reports indicate that Tyler has been asking about who his biological parents are.
"Now that he actually has interest in actually seeing who his family is, this is not the right time for [forced adoption.]"
Tyler is soon to turn seven, the age in which he will be given his own spokesperson.
As part of the adoption process, Bjørnevåg explained that one psychologist has already visited the foster home to evaluate whether the adoption process can proceed. Although Bjørnevåg requested to have input on who the health expert to visit the home would be, the Barnevernet refused that request.
"He had one little meeting with them and he wrote off that he is doing great. [The experts] have to appeal to somewhere to see if they have done enough [to approve adoption]. It wasn't enough with just one meeting to say that he should be adopted," Bjørnevåg explained. "So, he has to go back a second time. This time around, we want someone else to do the checking out of the foster home to see how he is doing there."
Bjørnevåg and her lawyer are calling for an independent psychologist who is not affiliated with the Barnevernet to do the second inspection.
Over the last several years, Norway's Barnevernet has come under much scrutiny for removing children from their parents homes.
In 2015, international protests were sparked when Barnevernet removed five children from a Romanian Christian couple's home over allegations they spanked their children for disciplinary reasons, which is illegal in Norway. After months of protests at Norwegian embassies across the world, the children were eventually returned to their parents.
This year, a BBC documentary highlighted two other mothers who had their children removed from the home over arbitrary reasons. One of the mothers recently regained custody of her two youngest children who were removed from her custody in 2013.