Kermit Gosnell's 'House of Horrors' Abortion Clinic Exposed in New Documentary 'American Tragedy' (Video)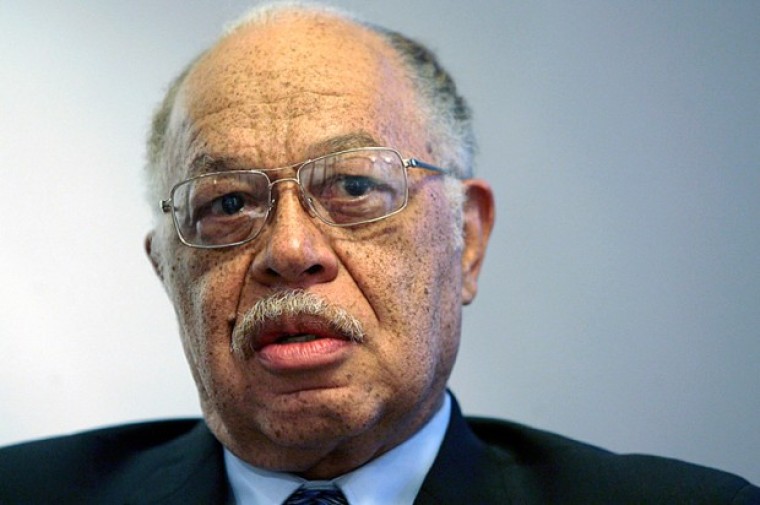 A new documentary based on the infamous late-term abortionist Kermit Gosnell who was sentenced to life in prison for killing a patient and born-alive babies is scheduled to debut in November.
Titled "3801 Lancaster: American Tragedy," the filmmakers released a new trailer for the documentary via YouTube earlier this week.
Jennifer Brown, producer of "3801 Lancaster," told The Christian Post that this documentary will be a longer version of a previous a 20-minute film created before Gosnell's trial.
"We knew that we had to make a feature to tell the whole story. As soon as the verdict came down and the gag order was lifted, we were able to talk to all of the people involved in the case - investigators, a detective, jurors, and Gosnell himself."
In May 2013, Gosnell was sentenced to life in prison without parole for three counts of first-degree murder for killing babies born alive.
He was also found guilty of involuntary manslaughter for the 2009 death of Karnamaya Mongar, a 41-year-old Nepalese refugee who died from a Demerol overdose administered by his staff.
Following Gosnell's arrest, it was revealed that for several years many had complained to Pennsylvania officials knew about the practices within a clinic that was later dubbed a "house of horrors" by investigators, but that little was done.
"We want people to wrestle with the question: How did this happen? Gosnell could have been stopped 20 years ago. But people at the Pennsylvania Departments of Health and State turned a blind eye," explained Brown to CP.
"In most films you have a single villain. But our film asks "Who's the real villain? Gosnell or the Pennsylvania Departments of Health and State?"
"3801 Lancaster" is not the only recent film to tackle Gosnell and his disturbing crimes. Earlier this month a scripted movie about Gosnell and his actions began filming.
Produced by Phelim McAleer, Ann McElhinney, and Magdalena Segieda, and directed by Nick Searcy, the production gained headlines for receiving a record $2.2 million in crowdfunding.
McElhinney told CP last year that in her opinion, the mainstream media and Hollywood go out of their way to tell every other criminal story of national importance, but they haven't invested any interest in telling the stories of women who were traumatized at Gosnell's abortion clinic and the babies that were killed.
"Thousands of people died in Philadelphia," she said. "Those people were born alive and were viable; and they struggled for life and died a painful death, and they shouldn't be forgotten."
"A lot of people knew that terrible things were happening and there were whistleblowers. There were people making complaints, there were reports that were sent to the authorities, and no one did anything," she added. "For 17 years the departments of health in Pennsylvania never walked across the threshold to go in and examine the premises."
McAleer and McElhinney's made for TV film "Gosnell Movie" told CP they're "planned theatrical release for their made for TV film about the abortionist, but no date has been revealed just yet."