Amish Communities Represent the Church in its Truest Form? Expert Discusses Unique Culture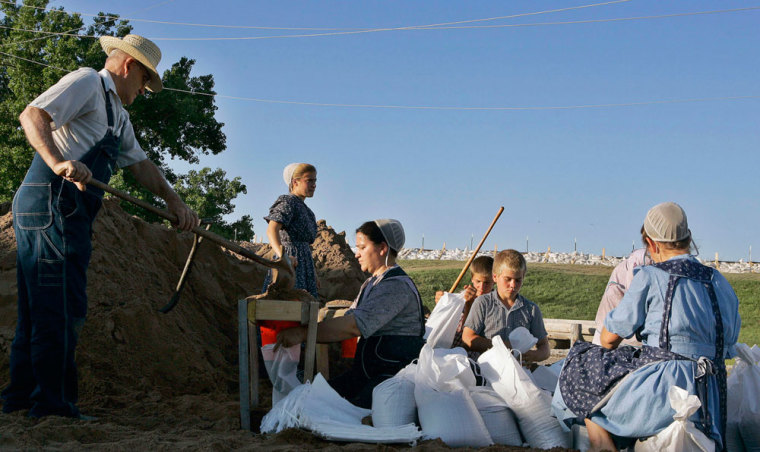 Karen M. Johnson-Weiner, an expert on the Amish lifestyle, spoke with The Christian Post about the group's need for separation from the general public and their understanding of church and community.
"First of all, it's important to note that the Amish are a very, very diverse people, so when we talk about an Amish lifestyle, that means a lot of different things. You have Amish that have indoor plumbing, phones in their entryways, who can hire drivers to take them places, or gas or kerosene and freezers or you have Amish that have none of those," Johnson-Weiner said.
Johnson-Weiner spoke to the difference between the Amish and English (non-Amish) communities and how that can impact daily life for the Amish.
"The separation between English and Amish comes down to the way they understand the idea of church/community. The word for church actually comes from the German word "gaminda," which means community, so the church community for the Amish is different from the typical church; the Amish don't have church buildings, they have services … the church for the Amish is the community and it's how you are in the community. Theirs is a lived faith, so when they join church by becoming baptized as adults, they are really joining into a fellowship of believers," she explained.
"And the hope is that within this fellowship, with the support of believers, they will be able to live a life worthy of salvation and have the hope of salvation. An Amish person is not going to say, 'I'm saved,' because they believe that's something only God can know," Johnson-Weiner added. "But they hope that by putting Christ's teachings first, they will become worthy. So people not within this community are considered unbelievers, and the Bible teaches not to be unequally yoked with those outside, but there are all types of arrangements and contracts that someone can have outside the community."
For example, the Amish often rely on the English in order to have a sustainable business or provide help when necessary.
When asked why there was a seeming fascination with the Amish community, Johnson-Weiner noted that there are two main ways of looking at the group: as either "Luddites who have rejected us or with a nostalgic sense of the past."
"They've managed to stay away from modern society that we can't get away from. Here are these people that reject cellphones – in a sense, they are pioneering stock away from our hyper-modern society. We either see them as good or as Luddites who keep their women down and mistreat their horses. I don't know of many people who see them on a middle ground."