An 'Obvious Act of Deception': Kamala Harris, Planned Parenthood Called Out for Misquoting Kavanaugh on Birth Control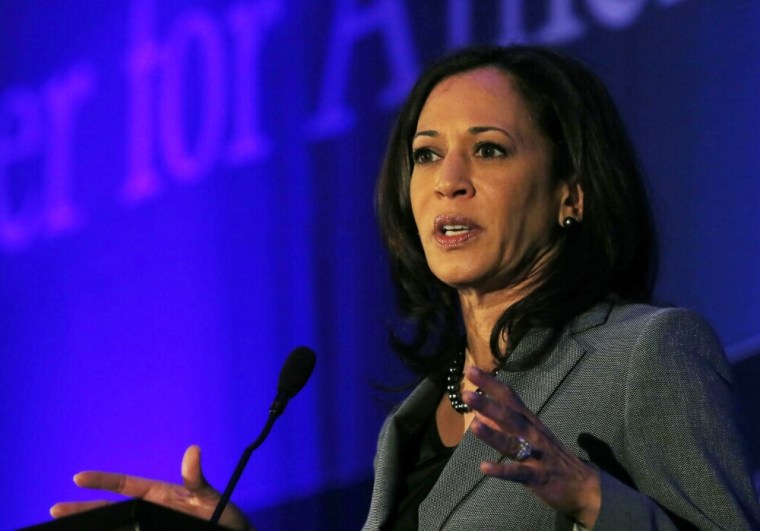 Senator Kamala Harris, D-Calif., and Planned Parenthood are garnering criticism for misquoting Supreme Court nominee Brett Kavanaugh's testimony regarding religious groups being compelled to support coverage for abortion-inducing drugs.
Last Friday, Sen. Harris posted a short of Kavanaugh testifying at the Senate Judiciary hearing, claiming that the comments he made showed that he considered birth control to be the same as abortion.
At issue was the testimony Kavanaugh gave last Thursday when questioned by Senator Ted Cruz, R-Texas, regarding the case Priests for Life et al. v. United States Department of Health and Human Services.
Kavanaugh, a member of the U.S. Court of Appeals for the District of Columbia Circuit, had authored a dissent against the court's decision to reject Priests for Life's petition for an appeal. He explained during the hearing why he supported the group Priests for Life's argument that the HHS preventive services mandate violated their religious liberty.
"Under the Religious Freedom Restoration Act, the question was first was this a substantial burden on their religious exercise, and it seemed to me quite clearly it was," said Kavanaugh.
"It was a technical matter of filling out a form in that case, but they said filling out a form would make them complicit in the provision of the abortion-inducing drugs they were, as a religious manner, objected to."
In her initial tweet, Harris posted a short video clip of Kavanaugh's testimony, wherein she did not include the part where the nominee explained that the equating of birth control and abortion was being done by Priests for Life.
"Kavanaugh chooses his words very carefully, and this is a dog whistle for going after birth control," stated Harris on Twitter, getting as of Monday over 30,000 likes and more than 14,000 retweets.
"He was nominated for the purpose of taking away a woman's constitutionally protected right to make her own health care decisions. Make no mistake - this is about punishing women."
Dawn Laguens, executive vice president of the Planned Parenthood Action Fund, released a statement likewise denouncing Kavanaugh's comments.
"Kavanaugh referred to birth control — something more than 95 percent of women use in their lifetime — as an 'abortion-inducing drug,' which is not just flat-out wrong, but is anti-woman, anti-science propaganda," stated Laguens, as quoted by Vox.
However, Planned Parenthood spokesperson Beth Lynk later acknowledged to CNN that the interpretation of Kavanaugh's "abortion-inducing drugs" comment failed to note that the nominee was describing someone else's views, and not necessarily his own.
"Judge Kavanaugh was plainly describing the parties' arguments in the case, not stating his own views," explained former Kavanaugh clerk, Travis Lenker, to CNN.
"That's why he used the words 'they said,' words that are being conveniently omitted from the quotation lifted out of context."
Figures, including Senator Orrin Hatch, R-Utah, denounced Harris' misquoting of Kavanaugh, taking to Twitter to state that the nominee "deserves an apology for this smear."
"Editing and manipulating a nominee's answers in a Supreme Court confirmation hearing in order to promote falsehoods is utterly reprehensible," stated Sen. Hatch.
White House Deputy Spokesman Raj Shah labeled the Harris tweet and the earlier Planned Parenthood statement an "obvious act of deception."
For her part, Harris responded to the criticism by posting a follow-up tweet showing a longer video of the testimony, claiming that there is "no question that he uncritically used the term 'abortion-inducing drugs,' which is a dog whistle term used by extreme anti-choice groups to describe birth control."