Analysis: 3 Big Losers of the 2014 Election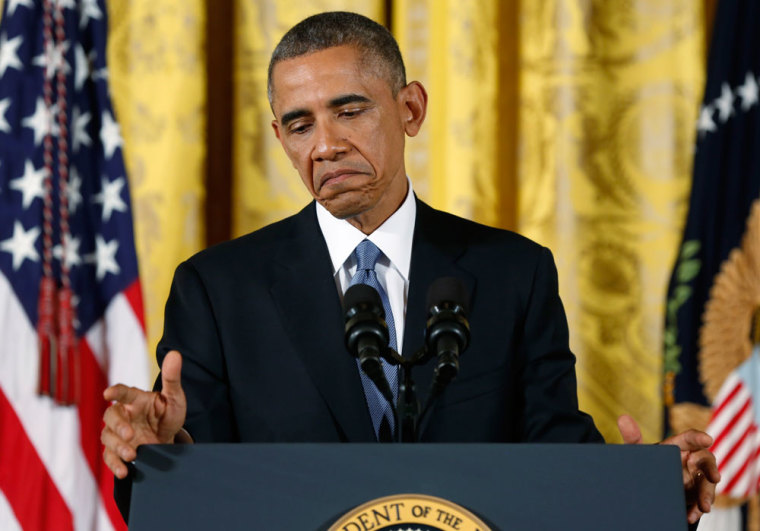 Overall, Democrats performed poorly in Tuesday's midterm elections but some of the biggest losers were not on the ballot.
Barack Obama
As President Barack Obama himself puts it, he was not on the ballot, but his policies were. With exit polls showing voters are frustrated with Republicans and Democrats alike, the election was most clearly a referendum on the Obama presidency.
According to CNN exit polls, 55 percent of the electorate disapproved of how Obama is handling his job, and of those 83 percent voted Republican and only 15 percent voted Democrat (using the House vote as a proxy for the national vote). Dissatisfaction with Republican leaders was even higher, at 59 percent, but one-third, 33 percent, of the voters who said they were angry or dissatisfied with Republican leaders voted Republican.
Republican Strategists and Donors Vis-à-vis Virginia
Two years in a row, Republican strategists and donors decided to stay out of a statewide Virginia race, assuming the Republican candidate did not have a chance of winning, only to find out on election day that Virginia is still a swing state.
In 2013, the GOP bigwigs did not devote many resources to helping Ken Cuccinelli win the governor's race. The final RealClearPolitics average of polls before the election showed Democrat Terri McAuliffe ahead by six percentage points. When the results came in, however, Cuccinelli lost by only 2.5 percentage points, suggesting that he could have won with a little help from his friends.
And on Tuesday, in one of the biggest shockers of the night, Ed Gillespie is close to winning a Virginia U.S. Senate seat. At the time of this publication, the race has not been called. Incumbent Mark Warner is leading by only 13,000 votes and there could be a recount. Gillespie may end up losing, but he was vastly outspent by Warner. The race may have been an easy pickup for Republicans if strategists and donors had recognized Gillespie's potential early on.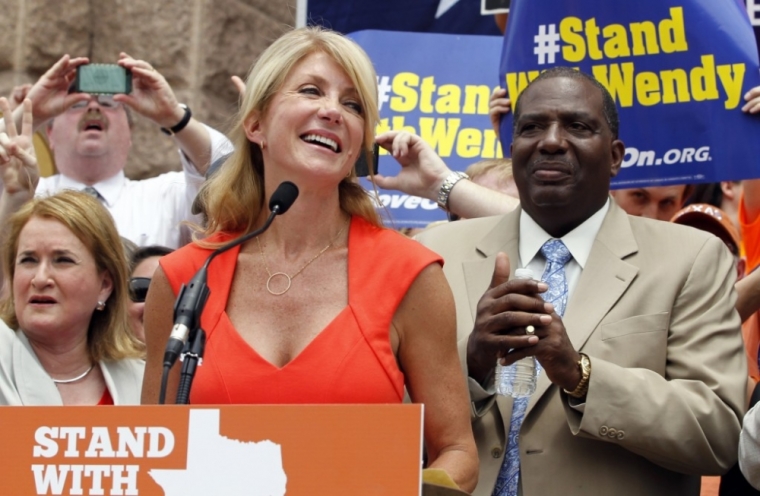 "War on Women"
A strategy that worked well for Democrats in 2012 was a dud in 2014. Democrats who ran heavily on the notion that Republicans are "waging a war on women" were soundly rejected by voters.
In the Colorado U.S. Senate race, incumbent Democrat Mark Udall was dubbed "Mark Uterus" by a female Denver Post reporter for running a single-issue campaign with the "war on women" theme. A reporter also mentioned the "Mark Uterus" nickname in one of the debates. And, the Denver Post endorsed his Republican challenger, Corey Gardner. In the endorsement, the Post described Udall's "obnoxious one-issue campaign" as an "insult" to Colorado voters. Udall lost by nearly five percentage points.
Another prototype of the Democratic "war on women" theme was Wendy Davis' gubernatorial campaign in Texas. Much of the liberal press treated Davis like a heroic figure after she filibustered a bill in the Texas Senate to ban late-term abortions. The national attention she received helped her raise a lot of money and easily win the Democratic nomination. Her campaign in the general election never gained much traction, however. She lost by a whopping 20 percentage points.
You can also read about "3 Big Winners of the 2014 Election."