Analysis: 3 Reasons Republicans (and Obama) Should Stop Attacking the Liberal Arts (Part 2)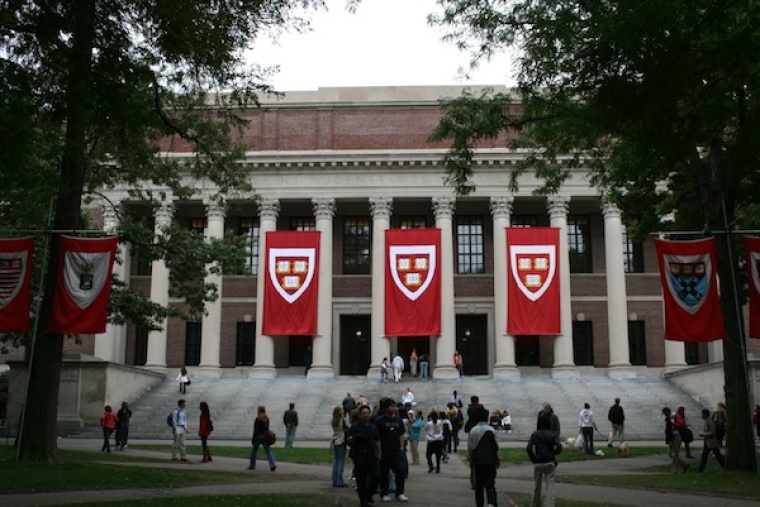 Republicans and President Barack Obama should stop attacking the liberals arts.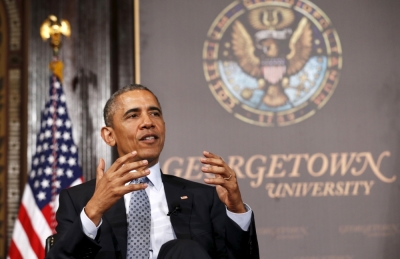 As mentioned in part one, many Republicans and Obama have been diminishing liberal arts education, especially the social sciences and humanities.
(Note: while math and science are also liberal arts, for the purposes of this discussion I am using liberal arts as shorthand for humanities and social sciences.)
Also discussed in part one, for Republicans these attacks may partly be due to the liberal biases of social science and humanities professors. This fact should, however, motivate Republicans and conservatives to improve, rather than undermine, the liberal arts.
Attacking the liberal arts is both illiberal and unconservative. As Wilfred McClay, the G.T. and Libby Blankenship Chair in the History of Liberty at the University of Oklahoma, put it in an article for The Imaginative Conservative, a liberal arts education serves both to ground us in the wisdom of the past as well as encourage criticism and freedom of inquiry.
"Such the task of a liberal education, rightly understood, as a liberating exploration that results, not in our being made permanently uprooted and alienated, but in our being more fully at home in the world that we already inhabit, and more fully able to enhance it, beautify it, ennoble it, and sustain it. An inquiry that draws upon, challenges, but ultimately affirms and strengthens, our sense of membership in that world. In fact, an inquiry whose pursuit is part and parcel of our membership, and which makes tradition and insight into partners, rather than foes," he wrote.
Given the bipartisan attacks on the liberal arts, it is important to understand why it matters, and why the liberal arts should be supported. Here are three reasons Republicans and Obama should stop attacking the liberal arts:
1. A liberal arts education prepares students for the workforce.
The notion that a liberal arts education is useless in the workplace is a myth. Looking simply at the average salaries of recent graduates by major is a poor substitute for the value of a college degree.
First, the average of a set of numbers does not tell you how those numbers are distributed.
Liberals arts majors will have a greater range of students based upon their preparation, skills and motivation. STEM majors, on the other hand, tend to be a more select group — students who are well prepared, skilled and highly motivated. This partly explains why STEM majors have a higher average starting salary.
Second, looking at the long term data, liberal arts majors can fare well across a lifetime, especially when they get a post-graduate degree.
A 2014 report by the Association of American Colleges and Universities found that during peak earnings years (ages 56 to 60), liberal arts majors earned about $2,000 more per year, on average, than those with pre-professional and professional degrees. Additionally, the 40 percent of liberal arts majors who went on to get a post-graduate degree had a $20,000 per year average boost in earnings.
Third, people value things other than money.
Some liberal arts majors are looking for more from their career than a paycheck. According to the AACU report, liberal arts majors are over represented in social service professions. Chances are these workers find value in what they do beyond their salary. Imagine where we would be as a society without them. Arguing that their value should be measured by their starting salary is an insult to the important work they do.
Additionally, many companies do look for workers with the skills that a liberal arts education provides.
A liberal arts education helps students learn to communicate well, problem solve, think creatively, adapt to new situations and work in teams. All skills valued by employers.
In an August 2014 article for Fast Company, Elizabeth Segran interviewed four CEO's of tech companies. They all argued that their companies benefit from employees with a liberal arts education. All four of them also had a liberal arts education themselves.
She also quoted the late Steve Jobs, former CEO of Apple, who said, "technology alone is not enough. It's technology married with liberal arts, married with the humanities, that yields the results that make our hearts sing."
2. The liberal arts is a public good.
The liberal arts, though, does not just make good workers, it makes good citizens. Rather than measuring the benefits of liberal arts education in terms of how much money it helps people make, we should think of it in terms of the benefits we all receive from a public well educated in the liberal arts.
Democracies need the liberal arts. A free society depends upon a well-educated public. Alternatively, a less educated public is more susceptible to various forms of authoritarianism. A public with the broad education provided by the liberal arts is better equipped to hold their political leaders accountable and to manage the diverse interests of democratic societies.
This is why a liberal arts education is important for everyone, not just liberal arts majors. Non-liberal arts majors should also have a solid liberal arts foundation, and those who do not attend college should receive a heavy dose of the liberal arts in their K-12 education.
3. The liberal arts is a good in itself.
The liberal arts should not only be viewed as a means to an end, but end in itself. While there are many societal benefits and useful individual skills that can be derived, ultimately a liberal arts education is good because it is, itself, good.
The liberal arts does not just seek to understand what makes us human, it is what makes us human. Through the liberal arts we seek to better understand ourselves, our communities and our place in the universe. There is no finish line to this endeavor. The journey itself is the good.
Here, again, is McClay: "We live at what is arguably the most prosperous moment in the entire history of the human race. The standard of living that even the most common among us enjoys today would be the envy of kings and queens in ages past. Is it really credible then to say, at precisely this moment, that the pursuit of the highest and best kind of education is something that much poorer peoples and times were right to seek, but that we can no longer afford? Can we hear how absurd it sounds for us to be saying such things?"