Analysis: Planned Parenthood Is Neither Pro-Life Nor Pro-Choice; Undercover Video Proves It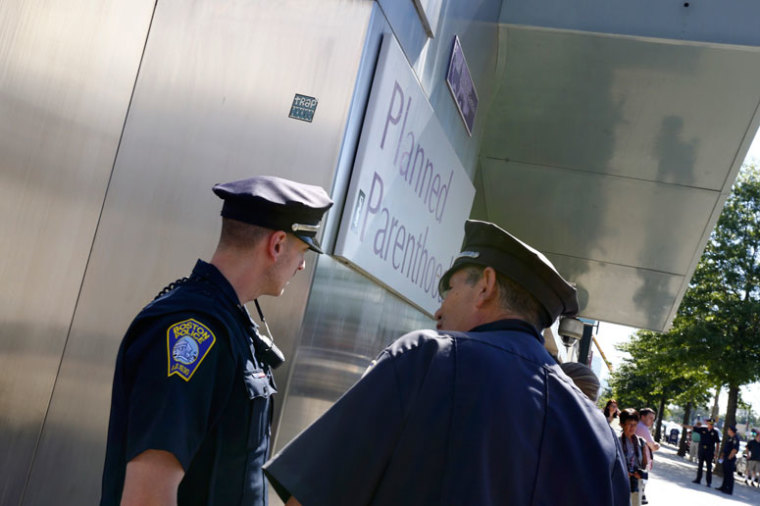 While the undercover video showing that Planned Parenthood sells the body parts of aborted babies was obviously offensive to pro-lifers, there was a part of the video that should have offended the sensibilities of those who support legalized abortion, because it showed that Planned Parenthood violates three pro-choice values.
Pro-choicers argue 1) women's health is important, 2) healthcare decisions should be made by patients, in consultation with their physicians, and 3) women should have the freedom to make their own choices with regard to abortion. The harvesting of fetal organs by Planned Parenthood is in opposition to all three of those.
In the video produced by The Center for Medical Progress, two people behind the hidden cameras posing as fetal tissue buyers are having a conversation over lunch with Deborah Nucatola, an abortionist and Planned Parenthood's senior director of medical services.
During the meal, Nucatola began to describe how abortionists take the collection of fetal organs into account as they perform the abortion.
"I'd say a lot of people want liver," Nucatola explained. Then, after pausing to consume a large bite of salad, she added, "And for that reason, most providers will do this case under ultrasound guidance, so they'll know where they're putting their forceps."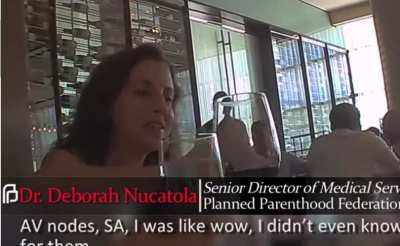 The concern of the abortionist, Nucatola explained to the fake buyers, is keeping as much of the fetus intact as possible. She goes on to describe how orders for particular fetus body parts are taken into account as she performs abortions throughout her typical workday.
While Nucatola acknowledges the she will not wait for a patient to become more dilated, because, "it's just a kind of a consent issue, the idea is they're now not getting the standard of care, like everyone else," she describes how she does adjust the abortion procedures to increase her chances of getting an intact organ.
"So then you're just kind of cognizant of where you put your graspers, you try to intentionally go above and below the thorax, so that, you know, we've been very good at getting heart, lung, liver, because we know that, so I'm not gonna crush that part, I'm going to basically crush below, I'm gonna crush above, and I'm gonna see if I can get it all intact," she described while gesturing with her left hand to illustrate and grabbing another bite of salad with her right hand.
Sometimes, Nucatola added, abortionists will even change the presentation of the fetus, from head first to feet first, in order to get intact fetus organs.
"So if you do it starting from the breech presentation, there's dilation that happens as the case goes on, and often, the last, you can evacuate an intact calvarium at the end. So I mean there are certainly steps that can be taken to try to ensure ...," she said.
The health of the patient is no longer the top priority if abortionists are adjusting procedures for the betterment of fetus organ harvesting.
In actuality, the healthiest act for the mother would be to carry the baby to term, in the vast majority of cases. But even if you are pro-choice, and do not believe that is true, the notion that abortionists are prioritizing organ harvesting over the health of their customers should offend you.
Further, these procedural adjustments are being made without the knowledge or consent of the customer. By law, abortion clinics can only get consent to use a woman's dead fetus for research after the abortion has taken place.
Healthcare decisions should be made by patients, in consultation with their physicians, pro-choicers often claim. In these cases, however, the "physician" (abortionist) is not in consultation with their "patient" (customer) at all. The abortionist, Nucatola explained, goes into the abortion procedure with the thought that they will try to obtain, if possible, certain intact organs that a buyer is interested in obtaining, without ever informing their customers.
The women choosing these abortions never chose the additional procedures necessary to obtain intact fetal organs.
In sum, these actions are not "pro-choice."