Andy Savage Calls #ChurchToo Movement 'Very Attacking,' Sees #MeToo Movement as 'More Biblical'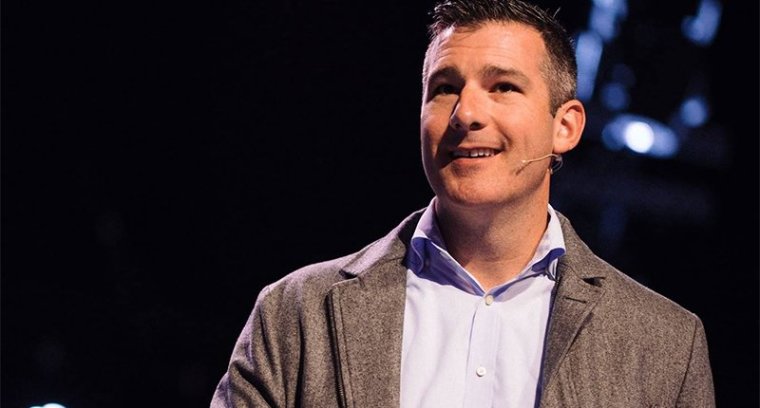 Former Highpoint Church Teaching Pastor Andy Savage, who resigned in March over a 20-year-old sexual assault scandal involving a teenage parishioner while he was her youth pastor, has criticized the #ChurchToo movement as "very attacking" while praising the movement's secular #MeToo counterpart as a "more biblical response" to sexual misconduct in the church.
"I was encouraged by what's coming out of the #MeToo movement, the sense of seeking a balanced voice," Savage told Mother Jones in a recent interview. "I feel like the #ChurchToo movement, what little I've seen and what's been related to me, is that there's not a real effort to seek a balanced voice in terms of all sides of the issue. It feels, at least from my perspective, it feels very aggressive and very attacking."
Savage was forced by #ChurchToo activists to publicly discuss his past in early January after an online uproar over revelations by his now adult victim, Jules Woodson, who told The Wartburg Watch that he coerced her into performing oral sex on him on a dark Texas dirt road 20 years ago. Savage maintained that the sex between him and the teenage Woodson was consensual. Following a time of reflection during a leave of absence after the story gained national attention, however, Savage said he came to a different conclusion which he believes required his resignation.
"As I've reflected during my leave of absence, I have come to see that many wrongs occurred in 1998. The first was my inappropriate relationship with Jules, which was not only immoral, but meets the definition of abuse of power since I was her youth pastor; therefore, when our relationship became physical, there could be no claim of mutual consent. Another wrong was the failure to follow due process afterward; Jules deserved, and did not get, a full investigation and proper response 20 years ago," he said in a March 20 statement.
When the #MeToo campaign first used by social activist Tarana Burke in 2006 as part of her work building solidarity among young survivors of sexual harassment and assault exploded in 2017, sexual assault survivor Hannah Paasch and her friend, Emily Joy, who met while studying at Moody Bible Institute, decided to launch the #ChurchToo campaign in late November that year.
Despite the criticism from Savage, Joy told Mother Jones that she feels confident with the work of the #ChurchToo movement.
"Andy Savage had to resign because of the activism we did on the hashtag," she said. "I think it's changing things for the victims and for how people perceive the church, but it's not just about how you respond to sexual abuse after it happens; it's about changing the culture that leads to and rewards sexual abuse."
Woodson told the publication that the insular structure of churches is what helped enable her assault. She wants to help find ways to improve church culture around sexual assault and harassment.
"There are a lot of checks-and-balance systems missing," she said. "I've forgiven these people a long time ago. But the fact remains that of course, the church should be one of the safest places to be."