Andy Stanley Encourages Divorced Christians This Christmas Season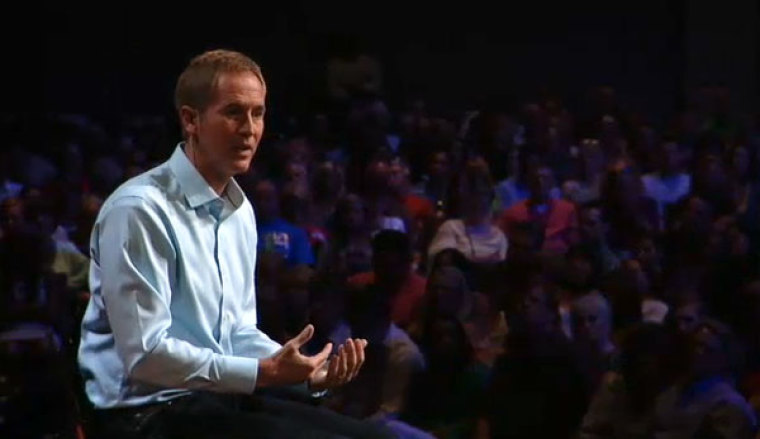 Andy Stanley, senior pastor of North Point Community Church in Georgia, recently offered words of guidance to the newly-divorced who are spending Christmas without their former spouses this year.
Writing in his Unwrapping Christmas blog, Stanley suggests to divorced Christians that they make "appropriate expectations" for themselves this holiday season.
In order to deal with the loneliness they might feel over the holidays, Stanley recommends spending time with friends and family so they may provide "companionship and encouragement" during the difficult time.
He also encourages divorcees to not overload themselves with activities and chores this holiday season, as their emotional burden will likely be consuming.
"And finally, pray to God and expect him to meet ALL your needs: emotional, spiritual, physical, and financial. He loves you and cares for you. As his child, you can count on the faithfulness of his promises," Stanley adds, citing Matthew 6: 31–33 NIV, which calls on Christians to look to God rather than material needs for spiritual sustenance.
Stanley, who heads one of the largest churches in the U.S. according to Outreach Magazine, is the son of famed pastor and former president of the Southern Baptist Convention, Charles Stanley.
The Stanley family has long been in the media spotlight for their Evangelical leadership, as well as for the elder Stanley's highly publicized divorce from his wife, Anna, that was finalized in 2000.
Charles Stanley received criticism from fellow Evangelicals for getting divorced, with many even calling for him to step down from his role as senior leader of First Baptist Church.
But during his drawn-out separation and subsequent divorce, he said he was willing to work on his marriage. In the end, he got divorced but was able to continue leading his Atlanta-based church as long as he does not remarry.
According to a 2012 CNN report, Andy Stanley has taught that people who divorce and remarry are in fact committing adultery, an uncomfortable teaching for the American Church today, where studies have shown that people who identify as Christian also have a high divorce rate, although stats have also shown that those who attend church regularly have lower divorce rates than nominal Christians.