Angel Studios founder brought to tears by 'Sound of Freedom,' wants to fight child trafficking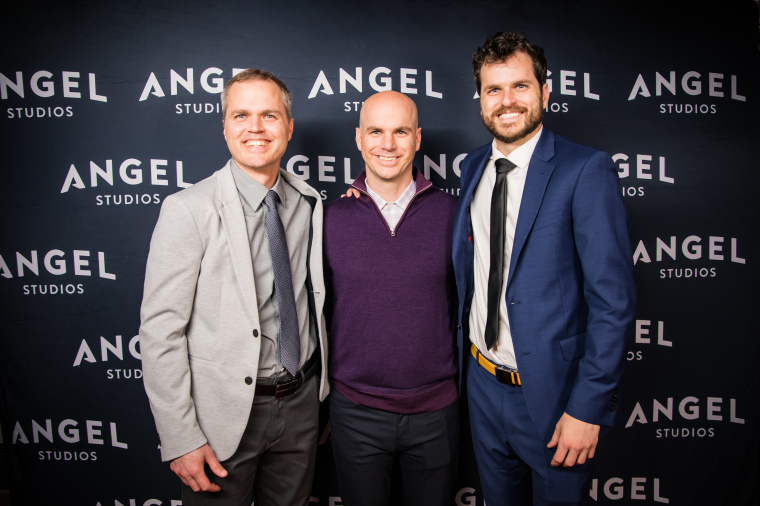 PROVO, Utah — The founders of Angel Studios are honored to be a part of the upcoming release "Sound of Freedom" as they call on two million people to support the film to help expose the evil of child exploitation and trafficking. 
Scheduled for release on July 4, "Sound of Freedom" tells the true story of one man's journey to combat child sex trafficking. The studio behind the film, Angel Studios, unveiled the first trailer at their Illuminate 2023 event last month.
Based on the life of Tim Ballard, a former U.S. agent who battles human trafficking, the film stars Jim Caviezel ("Passion of The Christ"). He is joined on screen by Oscar winner Mira Sorvino ("The Final Cut"), Bill Camp ("12 Years a Slave") and José Zúñiga ("Twilight"). Eduardo Verástegui ("Unplanned") is the film's producer while Alejandro Monteverde ("Bella," "Little Boy") is the writer and director of the film.
"I think that when I first saw this film, Jim, Eduardo and Alejandro and their team and what they've done is remarkable. It fits perfectly into what our mission is of telling stories that are honest, true, just beautiful, excellent stories," Jordan Harmon, co-founder of Angel Studios, shared with The Christian Post on the red carpet of Illuminate 2023.
He continued, "I'm honored to be able to work with them in such an incredible capacity to, hopefully, get this to the world in such a meaningful way. We couldn't be more honored to be a part of it."
"Sound of Freedom" boldly declares in its trailer that "God's children are not for sale."
Angel Studios CEO Neal Harmon told CP the heartbeat of the film is in line with the studio's mission to inspire people to action.  
"I believe that the reason that Angel has seen so much success is because of the people that Angel's name stands for, and the filmmakers who are coming out of the woodwork with stories that haven't been able to get out there. They're so well made," he commented. 
"What happens when audiences see something that's true and excellent is that they recognize inside their soul that this has been missing and it's different. That's the importance of what we're doing is that it's true, it's based on a true foundation. So people come and help it to happen, and this is bigger than any one of us."
Angel Studios is a platform for filmmakers to collaborate with the audience and bring projects to life by crowdfunding. It is the company behind the hit series "The Chosen" and also the movie "His Only Son," which around Easter this year reached No. 3 at the box office.
"We believe we're going to continue to see this kind of success at the box office," Angel Studios Chief Content Officer Jeffrey Harmon added. 
"It's a model and the concept of letting the audience decide as an Angel Guild what comes in, as executives, we can't decide anything to come into our system unless the Angel Guild first decides to bring it in." 
The company feels a responsibility to take action and answer the prayers of the two million children around the world who are currently being trafficked and crying for freedom. Angel Studios chose to release "Sound of Freedom"  on July 4 to make the message clear, despite industry experts telling them not to compete with the summer releases.
"We have the honor of answering the prayers of these children," Neal Harmon said, choking back tears. He added that he believes that if two million people show up to theaters to support the movie, "the world will not be able to ignore that message."
The United Nations Office on Drugs and Crime defines human trafficking as "the recruitment, transportation, transfer, harboring or receipt of people through force, fraud or deception, with the aim of exploiting them for profit."