Anglican Leader Welby Says Donald Trump as President Would Be 'Very Challenging' for the UK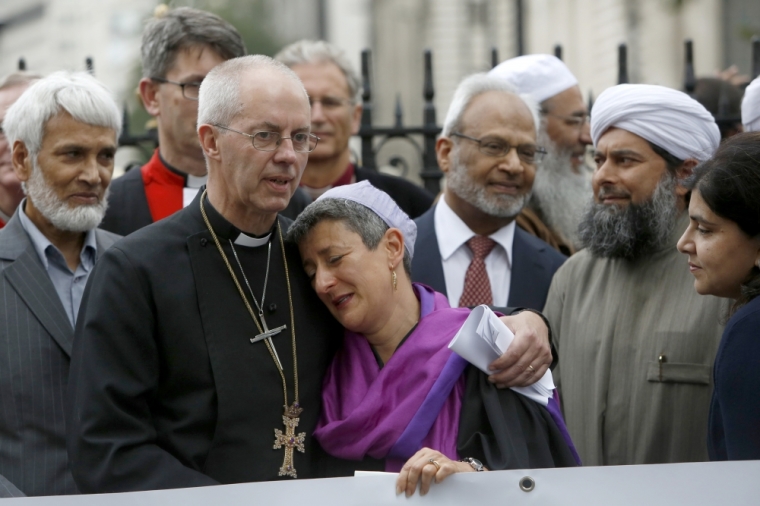 The Most Rev. Justin Welby, the leader of the Anglican Communion, has asserted that the potential presidency of Republican candidate Donald Trump would be "very challenging" and problematic. 
Welby made the comments on ITV's "Good Morning Britain" program, when he was asked about his thoughts on Trump's suitability as the next president of the United States and leader of the free world.
"It would certainly be very challenging, wouldn't it?" Welby said, with The Telegraph suggesting that he indicated possible doubts about Trump's presidential campaign.
One major issue that Welby and Trump have struck different tones on concerns the ongoing refugee crisis. Welby has repeatedly called on the British government to welcome in more refugees fleeing war and persecution, and has reminded Anglicans that Jesus Christ was a refugee.
"As the archbishop has said, Jesus was a refugee, and there are refugees here who are desperate for sanctuary from war-torn places and the archbishop is completely torn about their situation and wants to make a difference," a spokesman for Welby said in September, also revealing that the Anglican leader opened up the doors of Lambeth Palace in London, where he resides, to at least one or two refugee families.
Trump, on the other hand, has called for U.S. leaders to temporarily bar Muslims migrants from entering the country due to security concerns following the terror attacks in Paris back in November. 
On Sunday, however, the Republican frontrunner attended a Presbyterian Church service in Iowa, where the pastor delivered a sermon about taking care of refugees.
Pamela Saturnia of Muscataine's First Presbyterian Church called for healing and acceptance for "those who are the most unloved, the most discriminated against, the most forgotten in our community and in our world," citing both "the Syrian refugees" and "the Mexican migrants."
After the service, Trump admitted that the message may have been aimed at him.
"I don't know if that was aimed at me … perhaps," the billionaire businessman said.
Trump's controversial suggestion that the U.S. should temporarily bar Muslim migrants from moving to America until the government can vet those seeking entry, caused quite a stir in the U.K., leading MPs to debate whether the Republican candidate should be barred from traveling to the U.K.
British Prime Minister David Cameron called Trump's suggestions "divisive, stupid, and wrong," though he stopped short from calling for a ban.
"I think if he came to our country, he would unite us all against him," Cameron has said.