Ann Coulter Says Donald Trump Is 'Head of Church'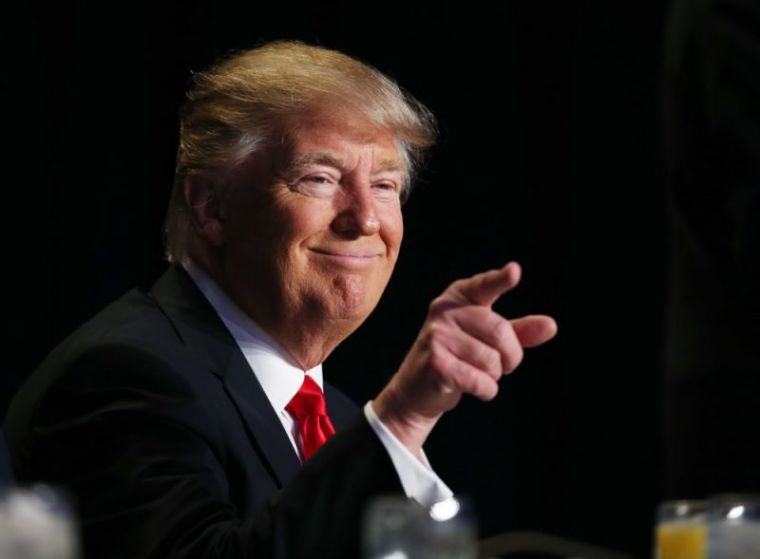 Best-selling conservative author Ann Coulter recently claimed that President Donald Trump is, in her opinion, "head of state" and now "head of church."
In a Twitter message posted Thursday, Coulter explained that she was impressed with President Trump's handling of that day's press conference.
"Trump is already head of state. After that press conference, in my eyes, he's now head of church," tweeted Coulter.
As of Friday morning, the tweet calling Trump the "head of church" has garnered more than 11,000 likes and over 2,500 retweets.
It also received many comments. Some of those critical of Coulter's claim pointed out that Christ is the head of the church. Others called it creepy.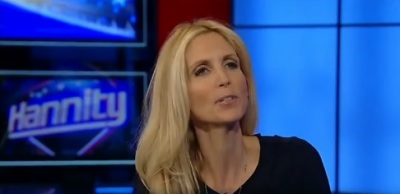 This is not the first time that Coulter has used religious imagery when describing her support for Trump. Last August, Coulter released a book whose title changed the United States' motto "In God We Trust" to "In Trump We Trust."
Titled In Trump We Trust: E Pluribus Awesome! Coulter wrote the book to drum up support for then Republican presidential nominee Trump.
"Donald Trump isn't a politician — he's a one-man wrecking ball against our dysfunctional and corrupt establishment. We're about to see the deluxe version of the left's favorite theme: Vote for us or we'll call you stupid. It's the working class against the smirking class," read the book's description on Amazon.
"In this powerful book, Coulter explains why conservatives, moderates, and even disgruntled Democrats should set aside their doubts and embrace Trump."
Her stated reasons for supporting Trump, as laid out by the book, included: "He's putting America first in our trade deals and alliances, rather than pandering to our allies and enemies," "He's ended GOP pandering to Hispanic activists with his hard-line policy on immigration," "He's overturned the media's traditional role in setting the agenda and defining who gets to be considered 'presidential,'" and "He's exposed political consultants as grifters and hacks, most of whom don't know real voters from a hole in the ground."
Coulter's "head of church" comment came in response to Trump's press conference held Thursday, which lasted over an hour and was noted for, among other things, its attack on mainstream media outlets.
"He displayed a sense of anger and grievance rarely vented by a president in public — let alone one who has been in office for just four weeks," concluded one CNN reporter.
"Trump's appearance betrayed apparent deep frustration not just with the media coverage of his White House and a desire to talk directly to the American people but also possibly dismay with aides charged with defending him."