Anne Graham Lotz Lists 3 Sins America Is Committing Against God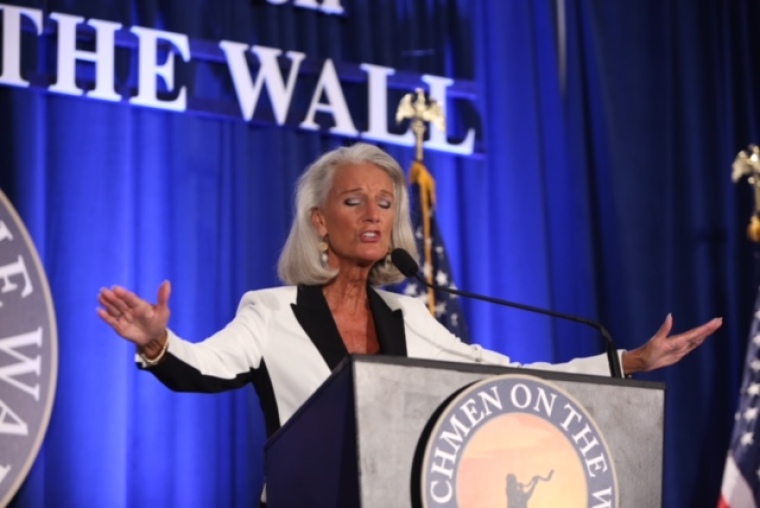 Evangelist Anne Graham Lotz has listed three "national sins" that she believes are prompting God to back away from America.
"I feel our nation is in a mess at every level, and it's a Romans 1 type of judgment, because God has abandoned us because we have abandoned Him. And I think He weeps as He backs away, because He is turning us over to ourselves," said Lotz, the daughter of world renowned evangelist Billy Graham, on DayStar's "Joni Table Talk" show.
Lotz talked about the importance of prayer and her latest book, The Daniel Prayer: Prayer That Moves Heaven and Changes Nations, and advised Americans to follow the biblical example of Daniel and press through to God.
She then listed the three sins the United States has committed against God: "Abortion — the killing of 60 million unborn children; the abandonment of Israel; and then the LGBT agenda and gay marriage that flies in the face of what God has ordained."
Lotz, who's also the founder of AnGeL Ministries, described the three issues as "nationally, legalized, institutional sins in this country."
"It's like we are shaking our fists at God," she said.
Lotz also reflected on the return of Christ, which she said might occur sooner than people expect. "The world is coming to a climax. I believe we are soon to see the return of Jesus. And this is a very critical time."
The evangelist urged Americans to "cry out" and plead for God's mercy, arguing that God answers prayers in his own way.
"I don't think we are too far gone, but I believe we are reaching the point of no return," she said.
Lotz, who is the daughter of world renowned evangelist Billy Graham, made similar warnings at the Family Research Council's 2016 "Watchmen on the Wall" conference in Washington, D.C. in May.
Back then she reflected further on Romans 1:23 and identified other sins she feels America is committing, such as teaching evolution in schools, and ignoring Creationism.
"Our schools teach evolution as fact and Creationism, if it is mentioned, it is sort of a fringe theory. Therefore, God gave it over," she said at the time. "God just backs away and gives us over in His first path in this downward spiral to sexual immorality. That is the sexual revolution, That is free sex, which actually is very expensive."
The author added: "When we refuse to repent of our sin and turn to God, then in [Romans] verse 26, God gives us over to sexual depravity. Which is what we see all around us today. Then, we refuse to repent of our sin and turn to God."
As for the specific type of judgment that the U.S. may be facing, Lotz said in another message in April: "Our nation is in a mess. Why? Could it be because America is losing God's blessing? His favor. Could our sin be provoking His judgment? Judgment that is not necessarily in the form of a nuclear dirty bomb, or another ISIS attack, or an economic collapse. But a Romans 1 judgment as God backs out of our national life and turns us over to ourselves."