Anne Graham Lotz: Rejecting God Because of Hurtful Christians Only Harms Yourself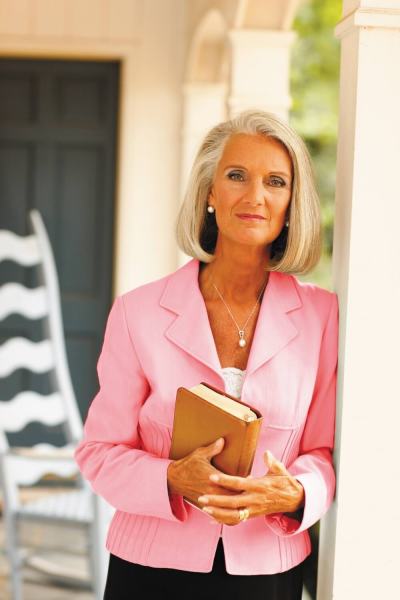 Anne Graham Lotz, daughter of evangelist Billy Graham, has warned that those who decide to reject God because of the way they have been hurt by other Christians, at the end only harm themselves.
"Dear wounded believer-in-exile, what is your story? What chapter is being written today? Is your spirit lying in the dust of your wilderness wandering? Can you hear His voice calling to you?" Lotz wrote on Thursday on her Facebook page.
"Don't reject the God of those who rejected you. Rejecting God doesn't hurt them; it only hurts you. You are the one who has been devastated. And you are the one God is calling," she added.
The message is based on her 2013 book Wounded by God's People, where Lotz explores the biblical story of Hagar to show how those who have been hurt by other believers can move past their wounds and enjoy fellowship with God.
In a 2014 Christian Today interview, Lotz explained that church leadership can sometimes greatly fail its congregation, pointing to controversy surrounding former Mars Hill church pastor Mark Driscoll. Still, she argued that Christians must be open to forgiveness at all times.
"I know the way back is through the cross, I know you forgive those who've damaged and hurt you, I know that you repent of your own sin, I know you pray and ask for a fresh outpouring of God's Holy Spirit. That's happened in other big church families in America. It's probably happened [in the UK], it's just that we seem to do things bigger, so when fall we fall harder. It's very painful for a church family," Lotz said.
She added that sometimes pastors in America are elevated too highly.
"Maybe we've had our focus on the wrong thing. We've turned our pastors and leaders into celebrities. We've turned them into more than what they were ever intended to be," she said, and referred to Peter's teaching in 1 Peter 2:25 and 5:2-4: "They're to be shepherds, they're under-shepherds. Peter said, don't ever forget, shepherds, that you're also a sheep. And somehow we've gotten it backwards."
Lotz shares numerous daily and weekly inspirations for Christians on her Facebook page, and back in February outlined a number of key mistakes that she sees people making in their prayers to God.
"Have you ever felt that your prayers are anemic? I wonder if it's because both of us are missing key ingredients such as focusing on God for who He truly is and an all-out … no-holds-barred … go-for-broke … nothing-held-back … old-fashioned desperation to get answers," she wrote back then.
"Whether the issue is in our family, or in our marriage, or in our church, or in our community, or in the wake of terrorist attacks in Paris and San Bernardino, instead of buying into pop culture's attitude of 'God can't fix this,' are we desperate enough to stay on our knees until He does?" Lotz asked.