Anne Graham Lotz: I'm an 'Evangelical Feminist;' 'No Billy Graham Without Ruth'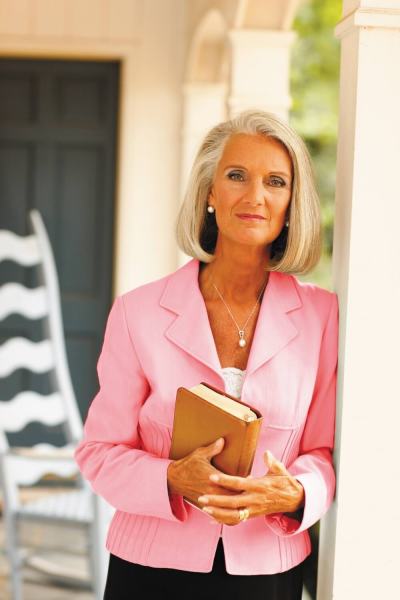 Anne Graham Lotz, the daughter of evangelist Billy Graham, said that she is honored to call herself an "evangelical feminist," sharing that she was raised in a strong evangelical home where women were well respected.
"If 'evangelical feminism,' means women who know what they believe, who are strong in their convictions, who are bold in their actions, who are courageous to stand up and speak out for Jesus Christ while being godly wives and mothers, then I celebrate them today," Lotz wrote on Tuesday, which was International Women's Day.
"And I would be honored to be counted in their number," she added.
Observed around the world, IWD has been recognized since the early 1990s, and focuses on celebrating the social, economic, cultural and political achievements of women.
Lotz admitted that she was not sure what "evangelical feminism" meant when she first heard about it years ago, but now offers a definition of the term on her website:
"An evangelical feminist is a woman who is a strong, bold, free-spirited leader inside and outside of her home, unashamed of her faith in God, His Word, His Son, and His Gospel. With that definition, I would identify myself as an evangelical feminist."
She reflected that she was raised in an evangelical home where "women were respected, honored, and who held significant positions of leadership," sharing with readers various accounts of the achievements of the women in her family.
Lotz also said that her mother, Ruth Graham, could also have been considered an evangelical feminist.
"I am convinced there would not be a Billy Graham as we have known him, if there hadn't been a Ruth Graham beside him. She never felt staying home to raise five children a demeaning burden. Instead, she considered it the highest privilege she could be given," Lotz continued.
"She was an artist, a pianist, an intellect who read everything available, and an authority on early American log cabins. She cared for sick neighbors, stayed in touch with missionary friends, helped my father write his many best-selling books, supervised the running of a large, unique household so that my father was free to give full attention to his preaching, learned to ride a Harley-Davidson and to hang-glide."
Elaborating on the "evangelical feminists" term, she pointed to numerous important female figures in the Bible, from Eve all the way to the Virgin Mary.
Lotz reminded readers that Mary was "singled out by God for her purity, integrity, piety, and humility to be the mother of our Lord Jesus Christ," and noted also the story of Mary Magdalene, a woman with a "sinful past, who was commissioned by the risen Lord Jesus Christ Himself to be the first evangelist to the world."
Lotz shares daily devotionals and reflections on her website and her Facebook page, offering Bible-based advice for Christians in their daily lives.