Anti-Drug Group Calls for Stephen Paddock's Hair to Be Tested After Records Show He Was Using Anxiety Drug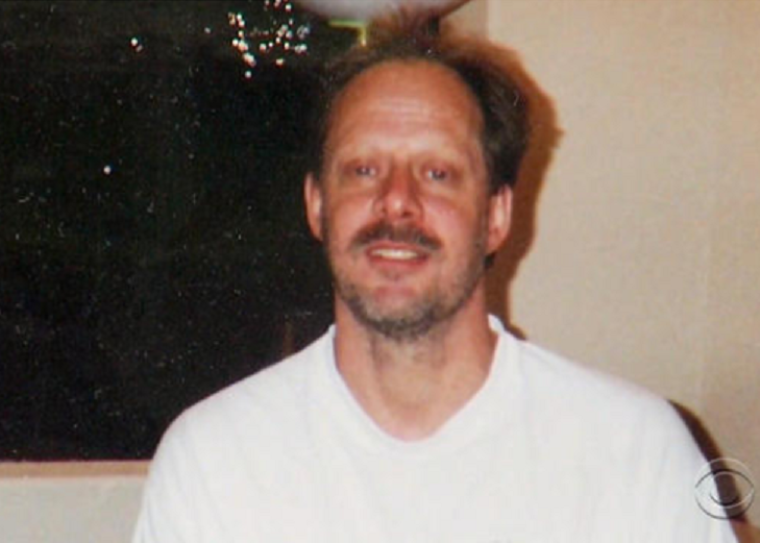 The National Institute of Citizen Anti-Drug Policy is now calling for mass murderer Stephen Paddock's hair to be drug-tested after it was revealed that months before his deadly rampage in Las Vegas on Sunday he was prescribed diazepam, a generic form of valium used to treat anxiety, muscle spasms, seizures and acute alcohol withdrawal.
As investigators struggle to find a motive for Paddock's attack, it's unclear if drugs played a factor. The Las Vegas Review-Journal cited records from the Nevada Prescription Monitoring Program that show Paddock was prescribed 50 10-milligram diazepam tablets by Dr. Steven Winkler on June 21.
Paddock then filled the prescription at a Walgreens store in Reno that same day on a one pill a day recommendation. It's unclear how long Paddock might have been taking the medication, but according to drugabuse.com, if the prescription is abused in the long term, it can cause delirium, aggression, depression and hallucinations in addicts.
In a statement shared with The Christian Post on Friday, NICAP, demanded an analysis of Paddock's hair, arguing that it could provide "evidence of any mind-altering substance that may have induced his irrational desire to harm innocent victims."
"A hair drug test can verify any alcohol, prescription or illicit drug use during the past three months. It provides documentation for longer term and repeated drug use that is vitally important to assessing a person's lifestyle or addiction and any known side effects which could lead to dangerous behaviors, violent psychosis, and crimes. Among the drugs that can be tested for are marijuana, opioids, benzodiazepines, and synthetics," NICAP said in their statement.
"We believe that such tests have the capability to explain the rise in mass murders, nearly all of which seem to have the common factor of the killers' psychosis-inducing drug use. People in a psychotic state can do unspeakable things. It is time we ascertained which substances are causing these outrages," DeForest Rathbone, chairman of NICAP said.
Hair drug testing, the organization said, would not just reveal what substance was being abused but it can also tell how often.
Dr. Mel Pohl, chief medical officer of the Las Vegas Recovery Center, further explained that when it comes to valium, if someone with an underlying aggression is sedated with the drug, they can become aggressive.
"It can disinhibit an underlying emotional state. ... It is much like what happens when you give alcohol to some people ... they become aggressive instead of going to sleep," Pohl told the Review-Journal.
Dr. Daniel Amen, a psychiatrist at Amen Clinics in Chicago, told Daily Mail Online that he was "not a fan" of using benzodiazepines to treat psychiatric disorders because of their effects on the vulnerable brain.
Amen doesn't believe, however, that Paddock's rampage on Sunday was drug induced. Police told The New York Times that on Sunday night, Paddock, 64, smashed the windows of his suite on the 32nd floor of the Mandalay Bay Resort and Casino with a hammer and fired at a crowd of 22,000 people who were attending the Route 91 Harvest Festival 400 yards away according to CNN. At least 58 people were killed and another 489 injured by gunfire or while running to safety, police said. Paddock was later found dead in his hotel room.
"It's never just brain. There are a lot of people who have bad brains that do nothing bad. I think to understand him, we have to understand all the factors. There are biological factors, like his medication and family history; psychological factors, like what he has experienced; social factors, what his day-to-day life was like; and spiritual factors, what is his sense of meaning and purpose?" Amen said.
Amen who is a double board certified psychiatrist, noted that he stopped prescribing benzodiazepines in the early 1990s after seeing how they impact the brain.
"I've been a psychiatrist for 35 years," he told Daily Mail Online. "When I was in my residency, valium was widely prescribed. Then xanax came onto the market and it was more widely prescribed. Then in 1991 I started looking at people's brains and I stopped using these drugs because they're toxic to brain function."