Anti-Trump Evangelicals Seek New Approach to Politics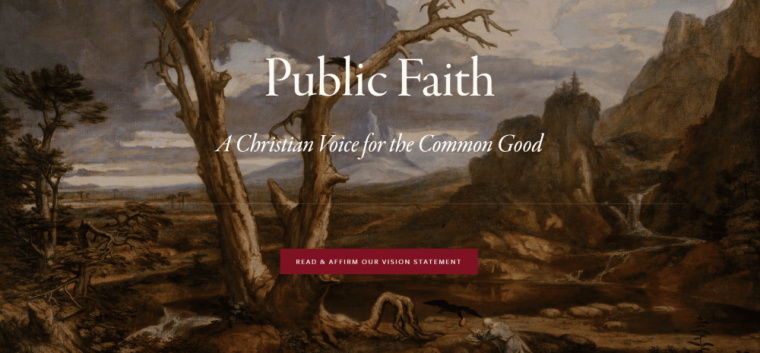 Several influential evangelicals have formed a new group to distinguish themselves and their approach to politics from Christian leaders who are actively supporting Donald Trump for president.
In a bewildering election process where many Christians are expressing distaste for both major candidates and amid much conversation about the declining role of Christians in shaping politics, Public Faith, whose byline is "A Christian Voice for the Common Good" aims to strike a more even-handed tone with the release of its website Monday.
Although decidedly conservative on social issues, the group tilts left on climate change, and acknowledges the presence of racial injustices in American society and the systemic problems that further them.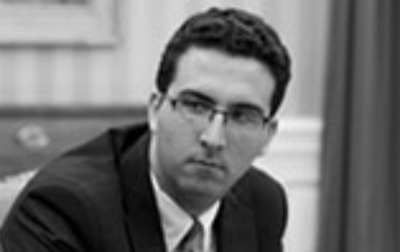 Among the group's 13 founding members of are Michael R. Wear, former deputy director of President Obama's White House office of Faith Based initiatives; Joel Hunter, pastor of Orlando's Northland Church, who has been a spiritual adviser to President Obama; and Alan Noble, an English professor at Oklahoma Baptist University and editor-in-chief of Christ and Pop Culture.
The raging culture wars over the past decades have sometimes taken "toxic" turns, the website notes. So when it comes to the unborn, the group expresses "no interest in the politicization of abortion for partisan gain" while holding a "holistically" pro-life viewpoint.
According to Alan Noble, the presence of seemingly endless contentious cultural conflicts is part of the reason the group exists.
"If the old culture war posture involved asking the question, 'How can evangelicals take control over this sphere, I want us to be asking the question, 'How can we live at peace with our neighbors in this particular sphere?" said Noble in an email to The Christian Post Tuesday, adding that the answer is not to acquiesce to secularist demands.
"That is not the kind of pluralism we are advocating, because it is not pluralism at all ... Our approach takes into consideration the concerns of secular citizens and looks for solutions that can satisfy all parties, when possible," Noble said.
Public Faith also openly advocates for the religious freedoms of politically unpopular groups — including Muslims — while simultaneously asserting that "efforts to starve or stigmatize Christian institutions by force of law or government-endorsed marginalization should be opposed."
Noble argued that another reason Public Faith has formed is because some evangelical political institutions and leaders are failing the church. Especially evident in this current political season, the views of many Christians are not being represented.
"Some of the loudest voices representing evangelicals in the political sphere advocate for policies, politicians, and political rhetoric that are unloving to our neighbors, harmful to our country, and damaging to the Church's witness. The overwhelming response we've received from people in the last day is a testament to the great hunger in the Church for a renewed voice," Noble said.
Michael Wear agrees.
"This effort is meant to provide a voice, a vehicle for Christians who have felt isolated and lonely and unrepresented by those who claim to speak for them. These are folks who believe that a politics of anxiety doesn't adequately reflect the sovereignty of God," Wear said in a phone interview with CP Tuesday.
"At a time when many are advocating for Christian withdrawal from politics [Public Faith is] eager to show that not only do they have the same right as anyone to bring their values to bear, but that our faith has something positive to contribute to our politics, and these are people looking not to be served by politics but to serve through politics," he continued.
CP asked Wear what lies ahead for this new group in light of reports from Yahoo News that their ambitions are unclear.
"There is a need for a lasting institution that can provide a forum for talking about and advancing the kind of ideas that we advance in the vision statement and facilitating discussions and advocacy around specific policies that would advance that vision," Wear replied.
The introduction of Public Faith's political vision statement reads, "We believe that neither political withdrawal nor reinvigorated culture wars by Christians will help our nation and communities through the difficult challenges we face. Instead, we seek to offer a different voice: confident and hopeful, equally full of conviction and grace. As Christians, we believe that our faith has something essential to contribute in this moment."