Archaeological Discovery: 10th Century BC Wall Evidence of King David's Battle in 2 Samuel 8:13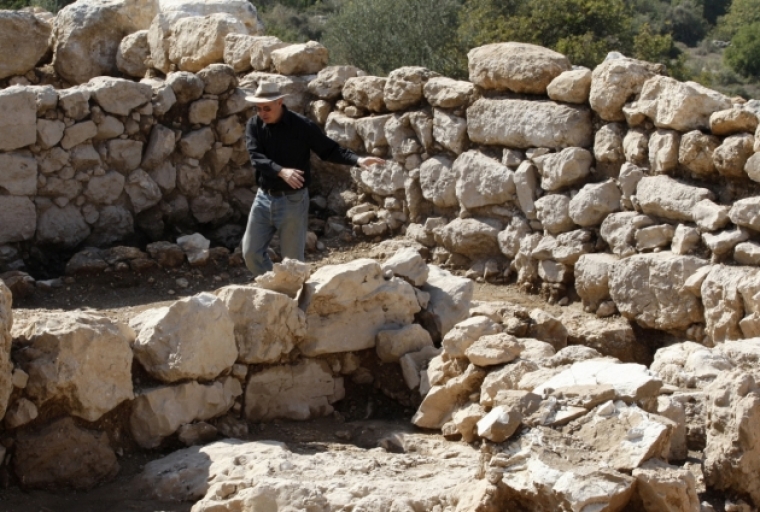 Archaeologists have excavated an ancient wall dating back to the 10th century B.C. in southern Israel's Arava desert region, which some experts say alludes to the biblical story of King David capturing the land of Edom, as found in 2 Samuel 8:13.
Breaking Israel News reports that a copper smelting site was also uncovered along with the wall at the Timna copper mines. The wall once stood at least 16.5 feet tall, researchers estimate, and ran for hundreds of meters.
"We have plenty of archaeological proof to determine that the miners who worked the Timna mines weren't humble slaves, as had been assumed, but rather expert miners who oversaw the complex, demanding work by apprentices," said Erez Ben-Yosef of Tel Aviv University, head of the team that discovered the structure.
"Today, we are discovering more and more evidence of a concentrated, hierarchical society that interacted extensively with its neighbors, which matches up with texts from the Bible and other sources," he added.
The number of sling stones found near the site could also be evidence of the battle mentioned in 2 Samuel 8:13, the researchers noted.
Live Science elaborated further on the excavation, and said the archaeologists found a fortified gatehouse with donkey stables at the copper-smelting factory, also known as Slaves' Hill in the Timna Valley.
"The vast copper deposits in the southern Levant have been exploited by humans for hundreds of years. This particular camp was first identified in the 1930s by the famous American biblical archaeologist Nelson Glueck," the report explained.
"He called it Slaves' Hill, theorizing that the massive walls that surrounded the perimeter were meant to keep enslaved laborers from escaping into the desert."
Ben-Yosef revealed that copper had a great value for military organizations back then, but at the same time was challenging to produce.
"Because copper — like oil today, perhaps — was the most coveted commodity, it landed at the very heart of military conflicts. The discovery of the fortification indicates a period of serious instability and military threats at that time in the region," he said.
As Eric Metaxas, an evangelical speaker and best-selling author, noted in an op-ed in The Christian Post last week, the past few years have proven to be big for biblical archaeology.
Discoveries relating to King David's era have been numerous, and in May 2014 an Israeli archaeologist claimed that the legendary citadel captured by King David in his conquest of Jerusalem has been found.
"This is the citadel of King David, this is the Citadel of Zion, and this is what King David took from the Jebusites," said archaeologist Eli Shukron, who formerly worked for Israel's Antiquities Authority, referring to the $10 million excavation project.
"The whole site we can compare to the Bible perfectly," he added.