Are Women Prisoners Being Left Behind in Criminal Justice Reform?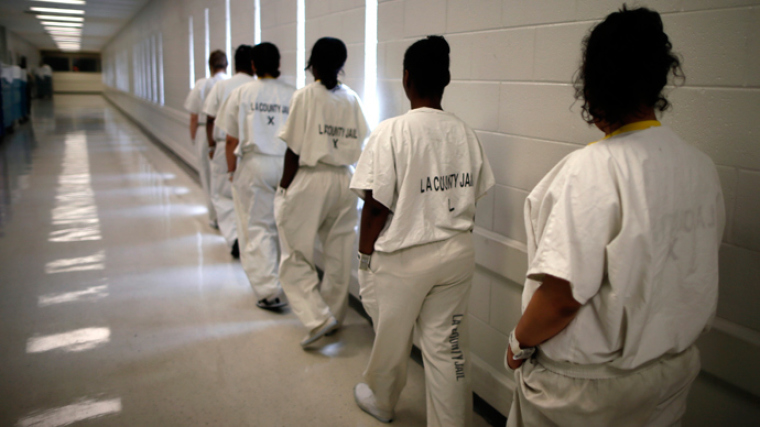 OXON HILL, Maryland — Female inmates in the United States face a host of issues that their counterparts in men's prisons don't even have to think about, yet problems with their undignified treatment, in many prisons across the country, have gone unsolved for years.
At the American Conservative Union's Conservative Political Action Conference on Friday, five female criminal justice reform advocates discussed how the male-oriented policies of corrections systems across the country have negatively impacted female inmates and their families.
Women account for anywhere between 5 to 7 percent of the prison population in each state, said Kathleen Dennehy, former head of the Massachusetts Department of Corrections. However, they are the fastest growing segment of the prison population across the country.
Because they account for such a small percentage of the prison population in the U.S., Dennehy said that many of America's corrections systems are really "designed to be responsive to the men" and that creates some unintentional disadvantages for women.
"I worked in a high security [prison] for males for 17 years and then I went on to become a warden of a women's facility. It was just shockingly different to see the needs, the risk," Dennehy explained.
One way in which male-responsive policies are hurting women is by the fact that many corrections systems require that prisoners remain shackled when they receive medical attention. In many cases, exceptions are not granted to pregnant women who go into labor.
This means that they are force to give birth while shackled — hence the title of the CPAC panel: "Dignity for Incarcerated Women: Is it Really Necessary to Shackle Women in Labor?"
While some might think that shackling a woman in labor is such an egregious act that it couldn't possibly be happening in the U.S., the panelists asserted that this is a real issue that needs to be resolved.
"People wonder if this is really a significant issue" Holly Harris, executive director of the U.S. Justice Action Network, said. "Yes. It is traumatizing not just for the woman giving birth, but it also impacts the family and certainly there is research that says it impacts the bond between the mother and child."
The panelists said that only 21 states have outlawed the practice of shackling imprisoned women in labor.
"The pregnant woman is in the hospital with an armed guard," Pat Nolan, director of the American Conservative Union Foundation's Center for Criminal Justice Reform who was not a formal member of the panel, chimed in during the discussion.
"To have her shackled and unable to move with the pain, it's barbaric and totally unnecessary. In all of the country, there has been no incident of a woman in labor escaping. None."
In some cases, the babies are taken away from the mothers without the mother having the chance to even hold her newborn baby.
"Yes, it does happen," Kate Trammel, the senior state campaign manager for Prison Fellowship, told CP after the panel. "Even the fact that it happens at all, means that it happens too much. That connection that a mother has with their baby is so vital and something we need to encourage."
According to the panelists, most female inmates are in prison for nonviolent substance abuse and mental health reasons. According to Harris, about one in four female inmates is either pregnant or has a child younger than the age of 1.
Another issue that female inmates face is lack of access to their own children, the panelists explained. Some inmates are placed in prisons that are hundreds of miles away from their own children.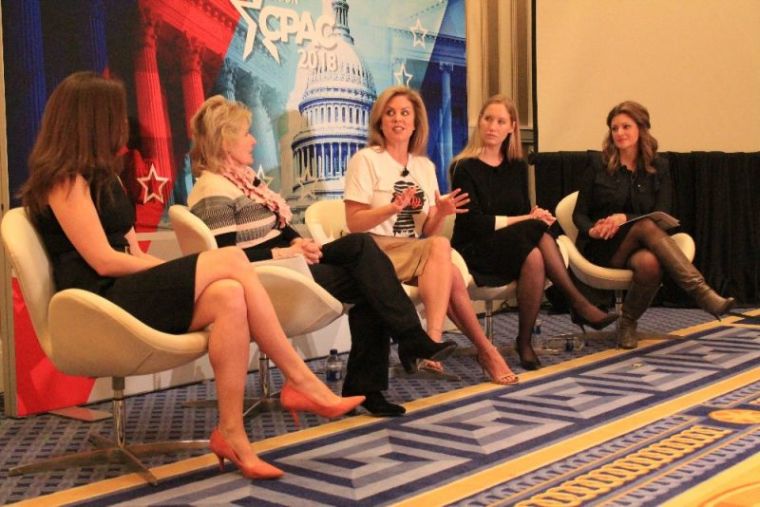 "With the women, their pathways [to prison] are very different," Dennehy said. "Most of the women that I have encountered had substance abuse issues. It's really, really hard to get the woman to focus in on her substance abuse issues when she doesn't know where her kids are.
Even the worst mother in the world wants to know that her kids are safe. That was always the biggest challenge."
Other problems that female inmates face is lack of access to necessary hygiene items, such as sanitary pads.
"We have been working on bills in some states to make sure that women have the sanitary items they need," Jessica Jackson Sloan, a human rights lawyer and the co-founder of #cut50, a national movement to lower the U.S. incarceration rate, said.
"I spend a lot of time with formerly incarcerated women. In fact, I hired one to run the [#cut50] Dignity campaign. "She lived behind bars and she knew the experiences. She had them and seen them," Sloan, who is also the mayor of Mill Valley, California, added. "She knew what it was like to not have enough sanitary items that she would literally have to choose between bartering to get them or just staying in her cell for a week at a time when it was that time of the month."
Additionally, women inmates must cope with a lack of privacy when it comes to having male guards present when they are in the bathroom, shower or receiving medical attention.
"We had one woman who was providing testimony in California that she went into medical and had a male guard see her in a state of undress and how that traumatized her from ever wanting to go back to medical for the next 10 years she was incarcerated," Sloan explained. "There are so many gender differences that shackling is just the tip of the iceberg, but there are so many things on a day-to-day level that women are facing."
Trammel told The Christian Post that another problem is that in some jurisdictions there are only maximum-security prisons available for women, which means that women who commit the smallest of imprisonable offenses could be forced to go to maximum security prisons.
The panelists explained that as the issue of criminal justice reform has become much more bipartisan over the last several years, the issues of women inmates have not been left behind.
As policies vary by state and by prison, there are ongoing efforts at the state and federal level to fix the injustices.
Harris shared that in her state of Kentucky this week a bill advanced through a senate committee that would eliminate the practice of shackling pregnant women. Senate Bill 133 would also mandate appropriate nutrition for pregnant mothers and improve conditions for incarcerated women.
"We are hopeful that bill will pass the Kentucky senate," she said.
Sloan said there is also a bill in California that would get "male guards out of bathrooms in medical areas." And in Georgia, there is a bill to address hygiene items and male guards being in bathrooms.
This week, the Arizona Department of Corrections announced that it was changing its ration on sanitary pads for women from just 12 to 36 per month. Arizona also increased the toilet paper ration, said Sloan.
At the federal level, legislation was introduced last year that would prohibit the shackling of pregnant women in federal prisons during labor and recovery.
Although a handful of the 29 states that have not banned the use of shackles on inmates during labor have introduced legislation, the issue doesn't seem to have much urgency in other parts of the country.
"There are certainly people working for it in lots of states, but I would say right now that it is not as high profile as it should be," Trammel told CP. "I work in state policy and I rarely hear it discussed. I think because it feels uncomfortable and there is maybe a sense that it is not a real problem. But it is very much a real problem. It should be an easy solution with a pro-life answer and something that regards human dignity that we can all agree on and get past."
Considering all the problems that female inmates are facing, Trammel was asked if she believes women inmates are being left behind in the criminal justice reform movement.
She indicated that because there is a massive push to reduce mandatory sentencing for non-violent drug offenses, it goes hand-in-hand with fixing some of the biggest problems for female inmates because of the fact that most of women inmates are imprisoned for non-violent crimes.
"The sentencing reform that we are working on in different states across the nation has a great impact on women," she said.
However, she added that the issues of prenatal care, shackling during labor and sanitary items for women don't apply to men and can get left behind.