Arizona Supreme Court to hear Christian artists' lawsuit against law forcing them to work gay weddings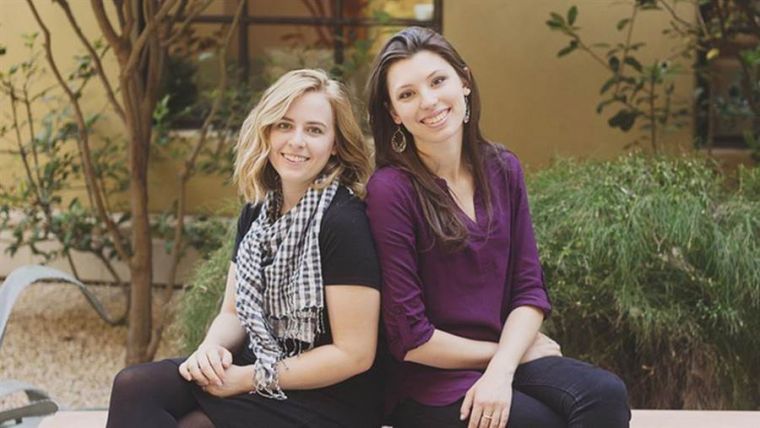 Arizona's highest court has agreed to hear the appeal of two Christian artists who filed a lawsuit to strike down a city ordinance that would require them to provide services for same-sex weddings despite their religious objections.
The Arizona Supreme Court announced Tuesday that they would hear arguments in the case of Brush & Nib Studio et al v. City of Phoenix.  
At issue is whether Joanna Duka and Breanna Koski, owners of Brush & Nib Studio, should be forced to create wedding invitations for same-sex marriages, which they're morally opposed to.
The high court hasn't yet set a date for when it will hear oral arguments in the case, but it will likely be sometime next year, according to The Arizona Republic.
In 2013, the city of Phoenix added a new ordinance titled "Discrimination in public accommodations," which bans discrimination "in places of public accommodation against any person because of race, color, religion, sex, national origin, marital status, sexual orientation, gender identity or expression, or disability."
Also known as City Code Section § 18.4(B), the ordinance provided an exemption for religious organizations, but did not include businesses in that category. Someone found guilty of violating the law could face up to six months in prison.
In May 2016, Duka and Koski filed a lawsuit against the ordinance. However, in September of that year, Arizona Superior Court Judge Karen A. Mullins rejected a request to block enforcement of the law.
"It is absurd to think that the fabricator of a wedding invitation for a same-sex couple has endorsed same-sex marriage merely by creating or printing that invitation," wrote Mullins.
"Moreover, there is nothing about the creative process itself, such as a flower or vine or the choice of a particular font or color, that conveys any pledge, endorsement, celebration, or other substantive mandated message by plaintiffs in regard to same-sex marriage."
Last October, Mullins again ruled against the artists, prompting them to appeal to the Court of Appeals. In June, a three-judge panel of that court ruled unanimously against them.
"Appellants have failed to prove that Section 18-4(B) substantially burdens their religious beliefs by requiring that they provide equal goods and services to same-sex couples. Appellants are not penalized for expressing their belief that their religion only recognizes the marriage of opposite-sex couples," read the panel's opinion.
"Nor are appellants penalized for refusing to create wedding-related merchandise as long as they equally refuse similar services to opposite-sex couples."
In July, Brush & Nib Studio sent an appeal to the state Supreme Court. They are being represented by the Scottsdale, Arizona-based law firm Alliance Defending Freedom.
Jonathan Scruggs, senior counsel with the ADF, said in a statement released earlier this year that he believed the "government must allow artists to make their own decisions about which messages they will promote."
"Artists shouldn't be forced to create artwork contrary to their core convictions, and certainly not under threat of criminal fines and jail time," stated Scruggs.
"Breanna and Joanna are happy to design custom art for all people; they simply object to being forced to pour their heart, soul, imagination, and talent into creating messages that violate their conscience."