Arrest Donald Trump for Inciting Violence, Petition Says, Passes 75,000 Signature Mark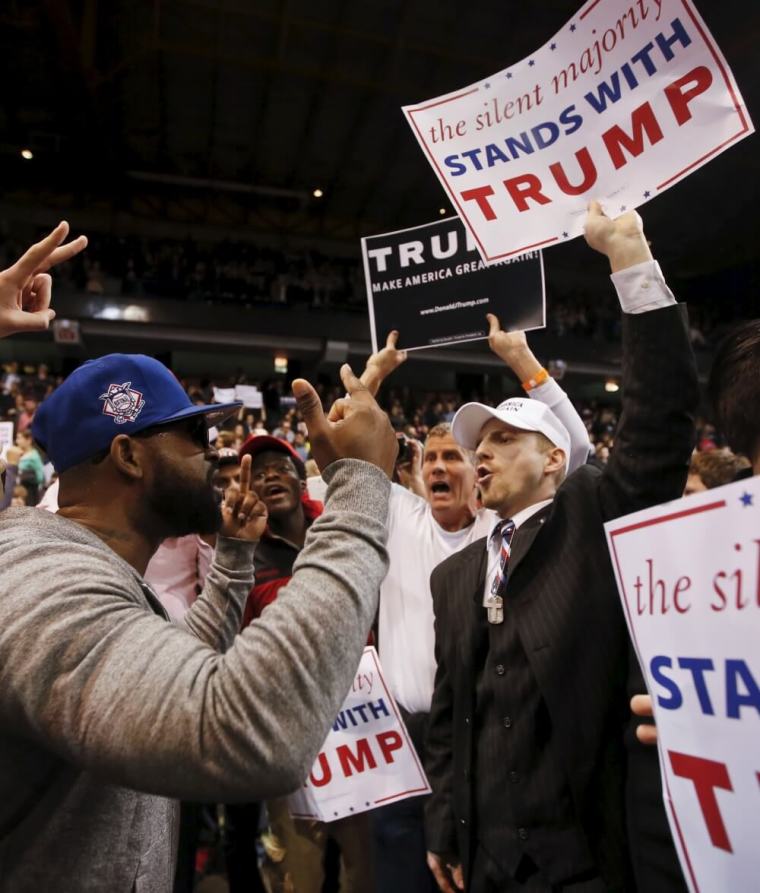 A petition posted online that calls for the arrest of Republican primary frontrunner Donald Trump is gaining strong support, with more than 75,000 signatures in four days.
Located on the White House's "We the People" petition site, the call for arresting Trump was created by a Los Angeles resident on Sunday.
"Donald J. Trump has been inciting violent acts amongst his supporters. He should be arrested and prosecuted for this," reads the petition.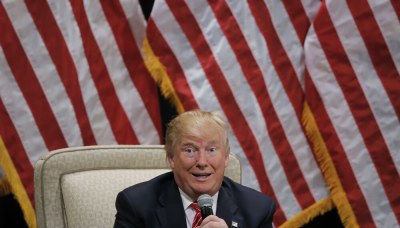 "Legal precedent: Brandenburg v. Ohio. To wit, the Court held that government cannot punish inflammatory speech. UNLESS that speech is directed to inciting, and is likely to incite, imminent lawless action. Clearly, he is doing exactly that."
The case cited by the petitioner was a landmark U.S. Supreme Court decision rendered in 1969 regarding a Ku Klux Klan leader who sued the state of Ohio.
"The Court's Per Curiam opinion held that the Ohio law violated Brandenburg's right to free speech," noted oyez.org.
"The Court used a two-pronged test to evaluate speech acts: (1) speech can be prohibited if it is 'directed at inciting or producing imminent lawless action' and (2) it is 'likely to incite or produce such action.'"
In recent weeks many social commentators and pundits have expressed concern about the incidents of violence found at several Trump rallies.
Many argue that Trump's inflammatory rhetoric, including calls upon rally attendees to physically harm protesters, contributes to a climate of violence.
Trump and his supporters have fired back, blaming anti-Trump protesters affiliated with left-wing activist and union groups for the outbreak of violence at various campaign rally stops.
"We have some protesters who are bad dudes," stated Trump at a GOP debate replying to a question from CNN moderator Jake Tapper.
"They have done bad things. They are swinging, they are really dangerous and they get in there and they start hitting people."
Concerns over violence at rallies has done little to stem the tide of support for Trump, who has won several state primaries and leads his Republican opponents nationally.
According to Real Clear Politics, as of Thursday Trump has received over 7.5 million votes across the GOP primaries, which is about 2 million than his nearest opponent, U.S. Senator Ted Cruz.
If the "We the People" petition gets at least 100,000 signatories by April 12, it will be guaranteed an official response by the Obama Administration.