Ashton Kutcher's Netflix Sitcom 'The Ranch' Weighs Abortion and Chooses Life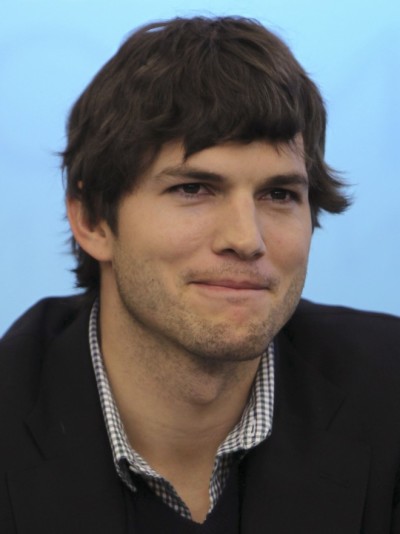 Ashton Kutcher's Netflix series, "The Ranch," is being pegged "revolutionary" because his character rejects abortion and in turn convinces his girlfriend to sustain life.
Along with the role of executive producer, the 39-year-old also stars in the sitcom as Colt Bennett. In the third season premiere which hit Netflix on June 16, the good-natured football-player-turned-rancher learns that his ex-girlfriend Heather (Kelli Goss) is pregnant with their baby.
The hot button issue of abortion is rarely given a pro-life voice in Hollywood and furthermore it's uncommon to hear an argument in favor of life, but Kutcher's character puts up a fight when he learns that his girlfriend is thinking about terminating the pregnancy.
"I want you to know this kid will absolutely be my first priority," he says to her. "You, you're going to be a great mom. And I'm going to be a great dad. And the three of us, we'll make a great family."
But Heather is adamant that she has other plans for her future.
Goss' character, Heather, argues that she's 23 years old and not ready to have a kid. She insists that she's seen how hard it's been on her family members who have raised kids alone. However, Colt maintains that abortion is not an option and assures her that he will be steadily involved.
"It's not about what I want anymore, this isn't about me, it's about this kid, and we're going to have to make sacrifices," he responds.
Despite the plot line trying to weigh both sides of the story, Kutcher's character does not relent and counters the claim that abortion is the couple's only choice.
"This is wrong," Colt reasons. "You can't just take the easy way out."
Fast-forwarding to episode 3 of Season 3, Colt's persistent love and support eventually makes the female lead decide to keep the baby. In the episode, both Colt and Heather are at the abortion clinic and it's his willingness to walk her through the process despite opposing her decision that softens her heart and makes her change her mind.
"I can't. I can't do this," she says. "I thought it's what I wanted but, now that I'm here and it's all happening..."
Kutcher's character makes sure she's sure, then tells her again that he never wanted to lose the child.
The pro-life plot is certainly a rare stance among its sitcom peers and is not being celebrated. Indiewire TV critic called "The Ranch" a "cop-out" for failing to go through with an "admirable set-up" for an abortion.
Other shows on Netflix — such as "Gilmore Girls" which is toying with the idea of abortion, ABC's "Scandal" which celebrated an abortion scene while playing the Christian song "Silent Night," and "Jane the Virgin" — all glorify the act of abortion.
Before its premiere, Kutcher revealed that the new season of "The Ranch" would touch on controversial social issues like abortion and immigration.
"None of these issues are cut-and-dried and simple," Kutcher explained in an interview with "Parade." "If it were easy, people would just fix it! What this show gets to do is unpack these issues in a different way — and empower people to laugh while exploring them."
Follow Jeannie Law on Twitter:
@jlawcp