Asia Bibi Betrayed by EU, Christian Mother's 'Death Warrant May Have Been Signed': Watchdog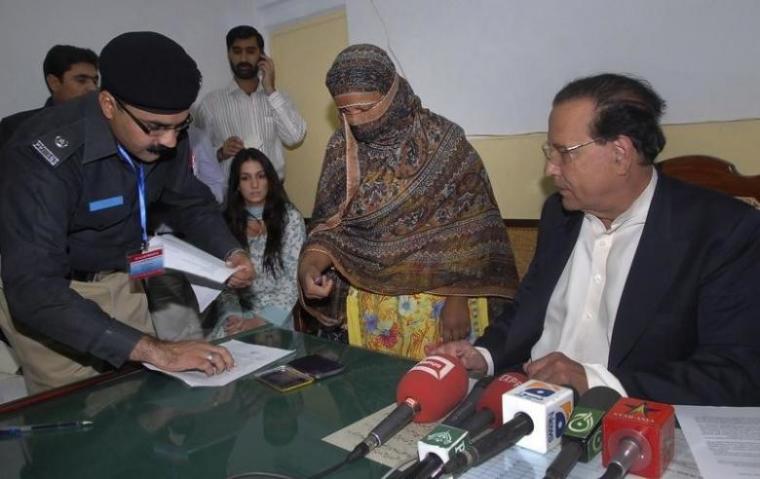 The British Pakistani Christian Association has slammed the European Union following an apparent reversal on its earlier stance of threatening economic trade consequences unless it releases Asia Bibi, a Christian mother of five sentenced to death.
The BPCA said on Tuesday that it is "embarrassed" that it ever believed Jan Figel, special envoy for the promotion of freedom of religion or belief outside the EU, who told the Pakistani government that the outcome of Bibi's case is going to be directly linked to trade favors the EU bestows upon Pakistan. 
Bibi was sentenced to death in November 2010 after she was accused of blasphemy, and despite much international media attention and several appeals and hearings, she remains on death row with her fate uncertain.
The BPCA says that despite initially promising otherwise, the EU Commission has now changed its mind and decided to renew its Generalized System of Preferences status with Pakistan, which allows duty-free access to the EU markets, among other benefits.
"The false-confidence raised not only leaves Pakistani religious minorities out in the cold but also means that those targeting them feel emboldened to continue the persecution of Christians. These actions could even cost Asia Bibi her life by promoting a sense of international impunity," the watchdog group warned, adding that the EU's move is a "devastating blow" to Christians in Pakistan and around the world.
BPCA Chairman Wilson Chowdhry asked the EU why it changed its direction during a seminar relating to persecution on April 11, which was met with applause and was echoed by other speakers, including a representative from the International Humanist and Ethical Union.
Chowdhry later said:
"By altering their standpoint the European Union may well have signed Asia Bibi's death warrant. For certain, it would seem her life is of little consequence to them. If she is now hanged by empowered extremists in Pakistan - it could easily be said that the EU have been unwittingly complicit in her death.
"Sister Asia has been brave through the most torturous persecution and her sacrifice and dignity is a beacon to us all. I pray she never learns about her betrayal by an avaricious and insouciant European Commission, partnered by a toothless European Parliament."
Bibi's plight has caught the attention of some of the most notable Christian leaders in the world, with the imprisoned woman's family pleading with Pope Francis for help in her case back in February. The pontiff said that Bibi is a "martyr" for her Christian faith.
Christian lawyer Naeem Shakir has in the past noted that the case is very important for Islamic hardliners in Pakistan, who want to preserve blasphemy laws and want the Christian mother to be used as an example.
"The plight of Bibi has had a dampening effect on minorities. Their grief cannot be addressed because of religious retrogressive and extremist groups," Shakir said.