Asia Bibi's daughter thanks Christians worldwide for support, but fears 'religious enemies' want them dead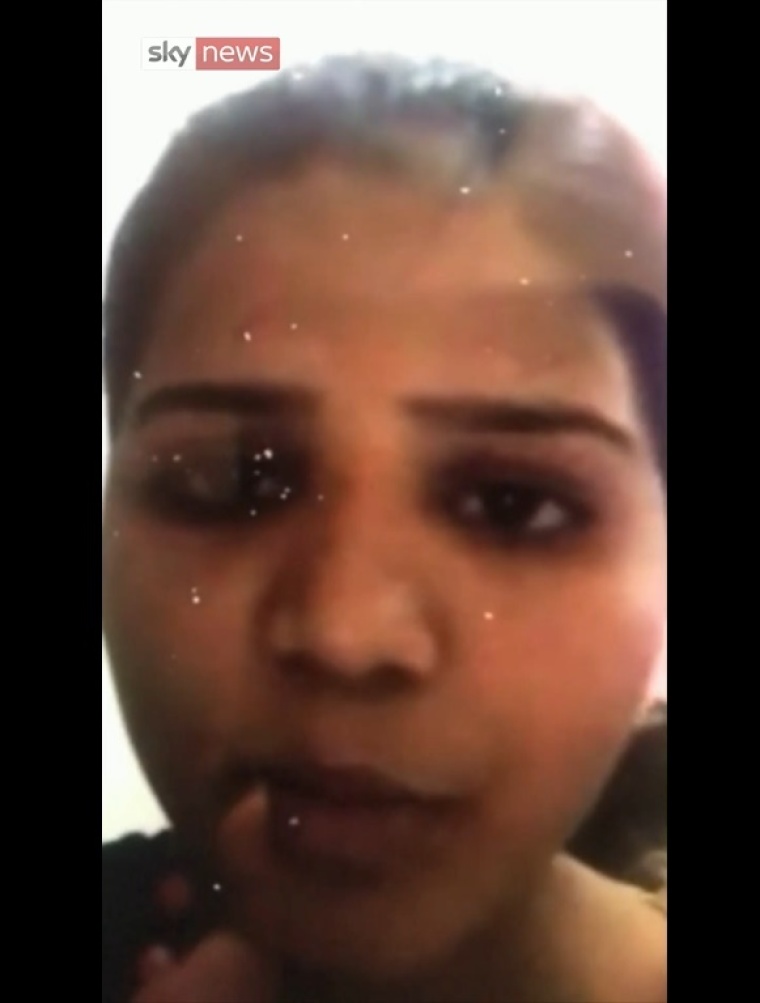 One of Asia Bibi's daughters has appeared on a video thanking God and Christians worldwide who've been praying for her family as they continue to face many uncertainties.
"Thank you everybody for praying for my mother. I'd also like to thank the brave judges and the Pakistani justice system that recognize my mother's innocence," Eisham Ashiq says in a video, supplied by Catholic charity Aid to the Church in Need.
"I'd also like to thank all the governments — the Italian government that [is] concerned about our future and safety," she adds.
"Thanks God, she (Bibi) is free and I hope our entire family is finally happy and free. Thanks to all of you for praying for my mother and persecuted Christians."
Bibi's family has also said that "religious enemies" want them dead.
"They are living almost as fugitives with mullahs going house to house looking for them," ACN's John Pontifax told Sky News.
The British government has refused to grant asylum to Bibi and her family, The Telegraph reports her supporters as saying, "because of fear it would prompt 'unrest' in the U.K. and attacks on embassies."
Christians across Pakistan have been warned by police to expect attacks by Islamic hardliners following Bibi's acquittal in October. The Christian mother of five spent eight years on death row for the crime of blasphemy, but the country's Supreme Court found last month that there wasn't enough evidence against her.
Bibi's release has sparked protests, with Islamists shutting down streets across the country. Reports have said that Christians have been dragged out of cars and beaten in the wake of the unrest.
"Christians will pay close attention and act with caution in the organization of gatherings and celebrations at Christmastime," Catholic layman Adeel Patras Chaudhry of "Jesus Life TV" said in response to the latest police warnings.
"We pray for the protection of the faithful and of the security forces, committed to our protection. We are aware of the delicate situation and collaborate with the police and with the government."
Ashiq Masih, Bibi's husband, said earlier in November that the family has "nothing to eat" as they remain trapped in Pakistan.
"Help us get out of Pakistan. We are extremely worried because our lives are in danger. We no longer have even anything to eat, because we cannot leave the house to buy food," Masih pleaded.
The father has also called for world leaders to help.
"I request [U.S.] President Donald Trump to help us leave [the country], and I request the prime minister of the U.K. to do their level best to help us, to grant us freedom," he asked.
"I also request [this of] the prime minister of Canada."
Canada, the Netherlands, and Italy are believed to be in discussions with the Pakistani government to take in Bibi's family, though there has not been confirmation yet as to where they will find asylum.