Asia Bibi: Police warn Christians that terrorists are set to attack; churches in 'critical moment'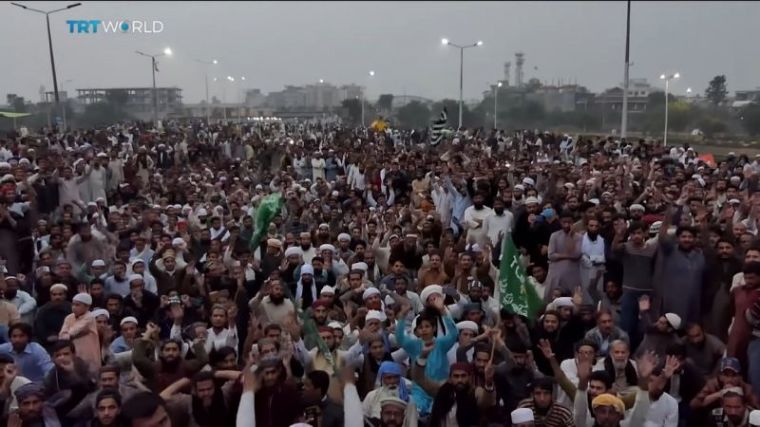 Pakistani police have warned the leaders of Christian groups that terrorists are planning attacks against believers over the fallout of the Asia Bibi case.
The Lahore Police Inspectorate has urged Christian institutions to "pay attention to vigilance," outlining that terror groups such as "Tehrik-i-Taliban Pakistan" and "Jamaat-ul-Ahrar" have made plans for attacks, Agenzia Fides reported.
The police vowed that security measures have been put in place at Christian places and churches, but danger remains high as Islamic extremists seek to punish believers for their support of Bibi.
The Christian mother of five was acquitted of blasphemy in October after spending eight years on death row for insulting the Islamic prophet Muhammad, something which she has continuously denied.
Persecution watchdog groups and her supporters celebrated the Supreme Court's decision to overturn her conviction and sentence, but Bibi and her family are believed to still be in Pakistan, hiding in fear for their lives.
In the weeks following her acquittal, Christians have been attacked as hardliners took to the streets to protest. Peter Jacob, the executive director for the Center for Social Justice in Lahore, said earlier in November that Christians were "taken out of their cars and beaten up," among other forms of violence.
Bishop Humphrey Peters, an Anglican pastor at the head of the "Church of Pakistan" in Peshawar, responded to the latest police letter by admitting that Christians are in a "critical moment."
"Christians in Pakistani have trust in the security forces. We will continue to carry out our role in society, in full cooperation with law enforcement and government," Peters told Fides.
Catholic layman Adeel Patras Chaudhry of "Jesus Life TV" commented, "Christians will pay close attention and act with caution in the organization of gatherings and celebrations at Christmas time. We pray for the protection of the faithful and also of the security forces, committed to our protection. We are aware of the delicate situation and collaborate with the police and with the Government."
Fr. Qaisar Feroz, executive secretary of the Commission for Social Communications in the Catholic Episcopal Conference, insisted that despite the violent fallout, the judicial system did the right thing in freeing Bibi.
"The decision of the Supreme Court has restored justice and truth to this case, in which an innocent was in jail. We hope that the woman can lead a happy life. All citizens must see, in all this, the good for Pakistan: a nation where legality and law are still respected. This is our idea of Pakistan," Feroz argued.
Several Western governments, including Canada and Italy, have said that they are reaching out to help Bibi and her family, but they are still awaiting asylum.
U.S. Kentucky Senator Rand Paul told CNN last week that he has spoken to President Donald Trump about granting Bibi asylum, noting that there are fears she might be killed or imprisoned again if she remains there. 
"They will probably convict her again," Paul warned. "And if she goes through all of that — she has already spent eight years in prison on death row, which has to be a horrific experience — I'm worried that she won't survive."
Paul said he can't speak for the president, but has hopes that the U.S. will be able to help as well.