Christians dragged out of cars and beaten, haunted with fear as Asia Bibi case tears Pakistan apart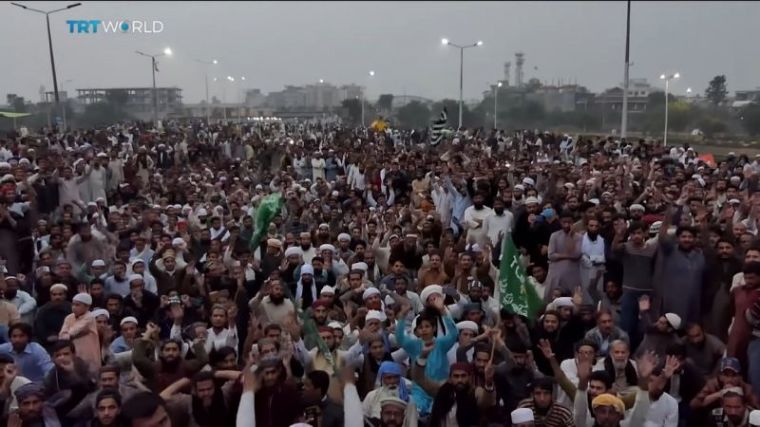 Christians have been dragged out of their cars and beaten, and said they are "haunted" with fear of Islamic radicals as the blasphemy case of Christian mother Asia Bibi tears Pakistan apart.
Romana Bashir, a Christian rights activist in Islamabad, said in an interview with CNN that blasphemy laws have been used to target followers of Christ in the Muslim country for years, but the fallout of Bibi's acquittal has been truly severe.
Hardliners have blocked the streets, burned cars, and rioted through cities, angry at what they perceive to be the Pakistan Supreme Court's giving in to pressure by deciding to free the Christian mother, instead of confirming her 2010 death sentence.
Peter Jacob, the executive director for the Center for Social Justice in Lahore, said that there have been cases where rioters have asked people in cars to tell them their religion. If they were found to be Christian, "they were taken out of their cars and beaten up."
He warned that "the mental and psychological scars" that the Christian community are suffering will endure in the "current climate of fear."
Large-scale Islamic radical attacks in Pakistan have decreased in the past year, though some church-going believers, such as those at St. Joseph's Cathedral in Rawalpindi, have admitted that they are constantly having to be careful.
One gatekeeper at St Joseph, who didn't wish to share his name, said that he is "grateful for the presence of the military close to the church," but that the sense of fear has "begun to haunt him" since Bibi's acquittal.
Christians face discrimination in Pakistan in a variety of different ways, such as being offered only low-skilled jobs and kept at the bottom of society.
The blasphemy laws, which, such as in Bibi's case, can put believers on death row even if they claim to be innocent, create a whole new dimension of terror, Bashir explained. She said that one of the biggest problems is that when non-Muslims are accused of blasphemy, "the entire community is branded and labeled with the crime."
"When you are accused you cannot live in the same place, your family is under threat, your entire locality is under threat, you must run, you must leave everything you love behind. The impact is very severe," she explained.
Bashir, who in 2012 was appointed by Pope Benedict XVI to serve as adviser for the Commission for Religious Relations with Muslims, said that progress in terms of trust between Muslim leaders and Christians is being broken apart due to the blasphemy controversy.
"People on both sides are now afraid to come forth, there is no middle ground for discussion, there is no air for reconciliation, it's like the bridges of harmony have been burnt in the aftermath of acquittal," she said.
Bibi's fate meanwhile remains uncertain, with the Christian mother of five not yet allowed to leave Pakistan, due to the pressure hardliners are putting on the government.
Several Western countries have said that they are looking into ways of helping Bibi and her family, though it is not yet clear who will offer her asylum.
Canadian prime minister Justin Trudeau was the latest on Monday to suggest his country might step up.
"We are in discussions with the Pakistani government," Trudeau told AFP in France.
"There is a delicate domestic context that we respect which is why I don't want to say any more about that, but I will remind people Canada is a welcoming country," he added.