Asia Bibi leaves Pakistan to be reunited with daughters in Canada: reports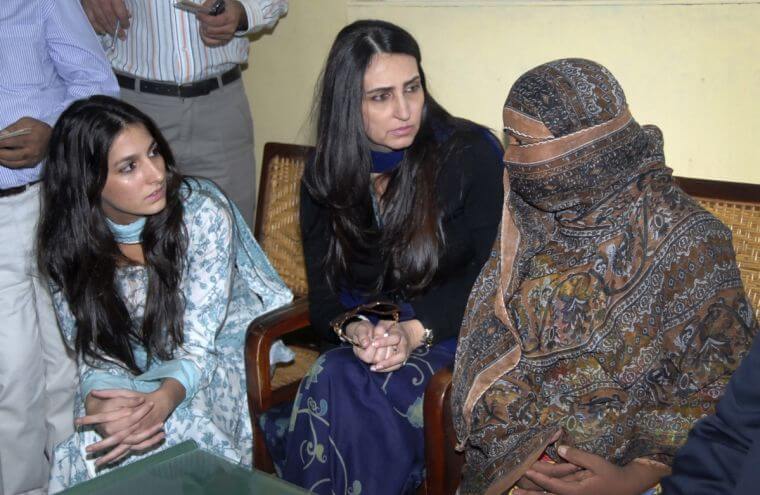 Reports have indicated that Pakistani Christian mother Asia Bibi (Aasiya Noreen), who spent years on death row, left Pakistan and arrived in Canada.
A British diplomat told the London-based British Pakistani Christian Association on Wednesday morning that Bibi safely left Pakistan after months of delay following the acquittal of her blasphemy charge by Pakistan's Supreme Court last year.
Her lawyer, Saif ul Malook, told the BBC that she already arrived in Canada.
She and her husband, Ashiq Masih, have been living the last few months in protective custody and under fear of death threats from Islamic extremists who have also called for the deaths of the justices that issued her acquittal.
Bibi and her husband have been waiting to leave for Canada, where her daughters have relocated.
"Asia Bibi on her way to Canada to be reunited with her daughters! Such great news!" Nadine Maenza, a commissioner on the U.S. Commission on International Religious Freedom, tweeted, citing The Daily Mail report. "Praying for her health and reunion with her family."
BPCA Chairman Wilson Chowdhry, whose organization provides humanitarian assistance to persecuted Christians in Pakistan, explained that he had been in communication with Ashiq Masih daily up until Monday.
"Ashiq has always remained hopeful of an imminent release from Pakistan and we have both been shocked at how long it has taken," Chowdhry said in a statement. "Asia Bibi and Ashiq have remained resolute in their faith and have prayed daily for their release and today God has answered their prayers. BPCA [is] grateful that we have been able to be a part of this family's journey to freedom and will continue to pray for them and assist them where we can."
Chowdhry told The Christian Post in a text message that American diplomats have been "behind the scenes from the outset."
An unnamed source told The Daily Mail that Canadian Prime Minister Justin Trudeau was "incredibly helpful" in securing Bibi's release from Pakistan.  
"The Pakistan army's objection was that if they let her go, and she went public rubbishing Pakistan, it would be bad for all of them," the source told The Daily Mail.
Bibi, a farm laborer in the Punjab province, was sentenced to death in 2010 after she was accused by Muslim women of insulting Islam's prophet Muhammad.
Insulting Islam's holy prophet is a crime punishable by death under Pakistan's penal code section 295-C.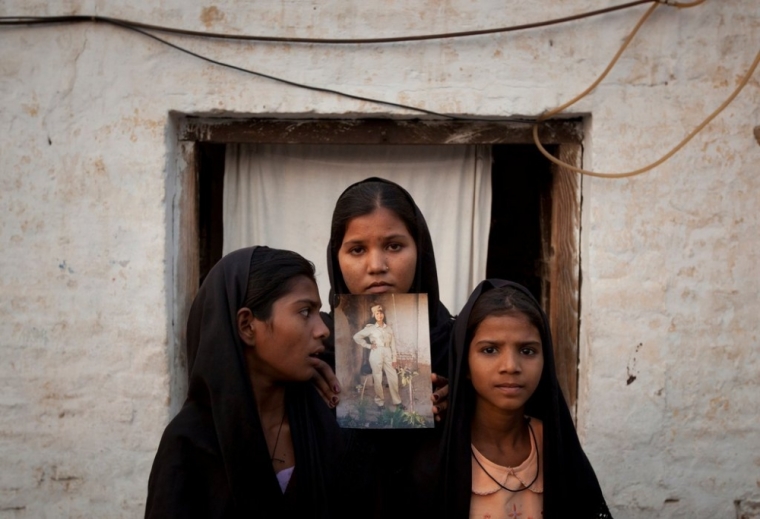 After years of delay, Bibi's appeal was finally heard by the Pakistan Supreme Court, which acquitted Bibi of the charge last October.
Bibi's acquittal was met with outrage from thousands of Islamic radicals, who took to the streets to protest after encouragement from groups like the Tehreek-e-Labaik Pakistan. TLP lobbied to delay Bibi's release from Pakistan pending a legal review.
TLP's challenge to Bibi's acquittal was rejected by the Supreme Court in January.
Muslim-majority Pakistan ranks as the fifth worst country in the world when it comes to Christian persecution, according to Open Doors 2019 World Watch List.
The nation's blasphemy laws have been widely criticized by the international community since it is often used by Muslims to take advantage of religious minorities.
"These provisions inherently violate international standards of freedom of religion or belief, protecting beliefs over individuals," the 2019 annual report from the U.S. Commission on International Religious Freedom reads. "Accusers are not required to present proper evidence that blasphemy occurred, which leads to abuse, including societal harassment or violence."
Other blasphemy law victims include two Christian brothers sentenced to death in December 2018. Qaisar and Amoon Ayub were accused of posting disrespectful material toward Islam on their website. The brothers were arrested in 2014.
In addition to Bibi, an 82-year-old Ahmadiyya Muslim prisoner of conscience in Pakistan, Abdul Shakoor, was released in March after three years in prison for blasphemy.
A Pakistani court reduced Shakoor's eight-year sentence. He was convicted of the crime of selling his commentary on Ahmadiyya religious beliefs in his bookstore.
Ahmadis are a minority sect of Islam that promotes peace and tolerance. Ahmadis face much persecution in a Pakistan that is 97 percent Sunni Muslim.  
"[W]e have seen in the cases of Asia Bibi and Abdul Shakoor, an inclination by some on Pakistan's high courts to overturn lower court rulings that were clearly bigoted restrictions of religious freedom, largely influenced by the bullying and threats of extremists in Pakistani society," USCIRF Commissioner Johnnie Moore wrote in the 2019 USCIRF report.
"When one reads these legal opinions, it's apparent that judges are wisely utilizing both religious and legal arguments."
Despite some improvements at the national level, Pakistan is still recognized as a "country of particular concern" for international religious freedom violations by the U.S. State Department. Pakistan was once again recommended for the CPC designation in the 2019 USCIRF report.
According to BPCA, there are at least 14 blasphemy victims still in jail in Pakistan.