Assemblies of God Says Reports of Cuban Gov't Seizing 1,400 of Its Churches Not True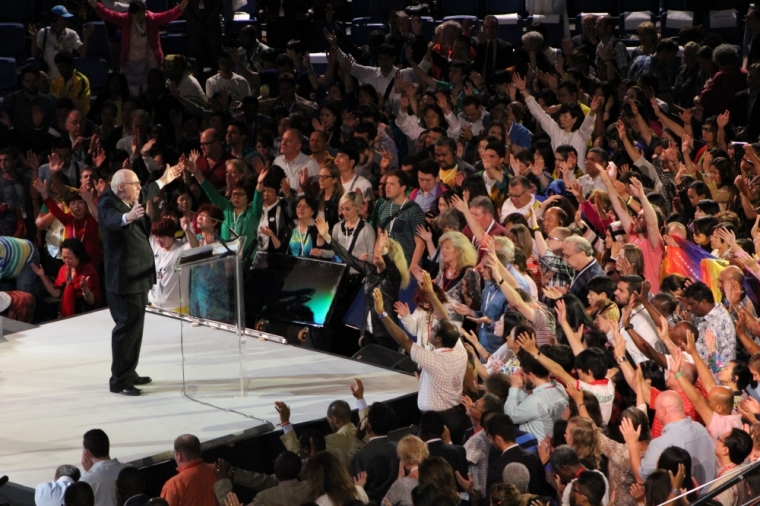 Update: Aug. 26 1:40 p.m. ET: "Christian Solidarity Worldwide is aware of commentary regarding our report on the situation of the Assemblies of God denomination in Cuba. Our information has been verified and we stand by our report that 1,400 AoG churches were earmarked for confiscation in 2015, 100 of which are under threat of demolition; and that the process of confiscating these churches' properties has continued, although none have yet been seized by the government. CSW stands with all religious groups in Cuba who are facing freedom of religion or belief violations."
The Assemblies of God World Missions says reports that close to 1,400 of its churches in Cuba are being seized by the government are not true.
"We're grateful for the concern expressed by some of our ministers who have contacted our national offices about this inaccurate story," said AG General Superintendent George O. Wood in a statement.
"One distinctive of our Assemblies of God worldwide family is our concern for our brothers and sisters and any needs they encounter. I have been thrilled to see how God continues to bless AG churches throughout Cuba."
Greg Mundis, AGWM executive director, added that Assemblies of God World Missions "maintains ongoing clear lines of communication with our missionaries and national churches."
"We use multiple media avenues to ensure our U.S. churches and supporters are informed when a crisis or key news event arises," Mundis said.
The statements address concerns raised by some reports, such as information shared by persecution watchdog group Christian Solidarity Worldwide, which earlier in August reported that a government crackdown in Cuba led to 1,400 AOG churches being earmarked for seizure in 2015.
CSW claimed that there has been an "unprecedented spate of church demolitions," and said that the crackdown has led to the destruction of church property, along with arbitrary detention and harassment.
AG World Missions, however, says none if its churches have been confiscated.
A number of CSW reports in the past year have insisted that there is a "witch hunt" against Christians in Cuba, as found in comments made by the Rev. Alain Toledano, a church leader in the Abel Santa Maria neighborhood.
"There is a witch hunt against churches in Cuba at this time, mainly against the churches of apostolic and prophetic ministry," Toledano said last year.
"I request constant intercession on behalf of the churches in Cuba. In our case, this would be the second time that the racist communists have attempted to evict us from our house, throw us out on the street and demolish our temple, only now their diabolical hatred and fury is directed at other congregations too," Toledano added.
Other denominations, such as the Southern Baptist Convention, have said that there is an "incredible" growth of Christianity in Cuba, and announced in March 2015 that it sent a shipment of 83,723 Spanish-language Bibles to Cuba to keep up with the demand for the Gospel.
"The extensive process of seeking permission from the Cuban government to ship Bibles required a great deal of negotiation with government officials and the Cuban Bible Society," Kurt Urbanek, IMB strategy leader for Cuba, said at the time.
"We are grateful the Cuban government opened the doors for the Bibles."