Assyrian Christians Congratulate Trump; Urge Protection from Genocide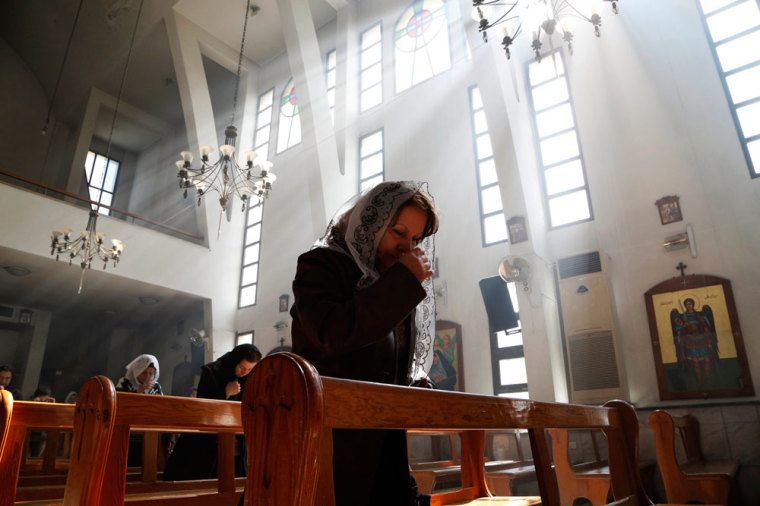 An Assyrian Christian group in an open letter has congratulated President-elect Donald Trump, drawing his attention to the ongoing genocide of Christians by the Islamic State terror group in the Middle East and urging him to fulfill promises and help them return home.
"I extend our heartfelt congratulations to you for your election as the President of the United States," writes Carlo Kooktapeh Ganjeh of the American chapter of the Assyrian Universal Alliance.
The Assyrian people, who are Christians of different denominations and the indigenous people of Iraq, Syria, Turkey and Iran, "have been victims of genocide by ISIS (Islamic State) since its rise in the Middle East," Ganjeh writes, pointing to the U.S. government's formal recognition of genocide on March 17 through a statement by U.S. Secretary of State John Kerry.
The world needs "clear direction from the United States for achieving long-lasting peace and security, especially in the Middle East," the letter reads, referring to the use of extreme forms of violence by Islamic State, also known as IS, ISIS, ISIL or Daesh.
The Assyrians of Iraq have long suffered from crimes against humanity, genocide and violations of human rights at the hands of terrorist groups, Yonathan Betkolia, Secretary General of Assyrian Universal Alliance, said earlier in a statement. "Rape and murder of women and children, slaughter of the elderly, occupation of Assyrian lands, forced displacement of the Assyrians, and using them as human shields are only a small sample of the crimes of these terrorist groups, which unfortunately have yet to be effectively addressed by international human rights organizations and states claiming to defend the Assyrian population."
The Assyrian people need Trump's support to return to their ancestral lands and remain a viable segment of the fabric of the Middle East, especially in Iraq and Syria, the letter says.
"We need your support to equip and train the Assyrians in Northern Iraq to defend themselves and their homes on their ancestral lands in the Nineveh Plains in a self-governed Assyrian province. We need your support to establish a special zone in the Nineveh Plains for the indigenous people, which should include the areas currently under the control of the Iraqi government army and the Kurdish Peshmerga forces."
The letter urges Trump to ensure that the Nineveh Plains "should not be turned into a battle-ground for a proxy war between the regional powers, and the Kurds' struggle for independence." It also seeks Washington's support to "encourage the Iraqi government to approve the creation of the Nineveh Plains province" and rebuild it "so that the displaced Assyrian people may return to their homes and live free on their ancestral lands in a self-governed Assyrian province."
ISIS uses brutal methods to torture and punish those who it considers to be its enemies, including Muslims who do not believe in its version of Islam. Christians and other minorities are among its main targets.
Last month, a Syrian woman recounted horrifying details of how ISIS jihadis killed hundreds of children in her village and executed her son after he refused to deny his faith in Jesus Christ.
During an interview with the Southern California-based human rights group Roads of Success, Syrian mother Alice Assaf, who hails from the Damascus suburb of Adra al-Ummaliya, described how militants aligned with the terror group came into her town over two years ago and went on a ruthless and barbaric killing spree.
"Members of 200 different families were killed right before our eyes," Assaf said, according to an English translation provided by Roads of Success in a YouTube video. "They shot them. We witnessed the shooting of so many. So I told my children [and thought] it was better for us to die in our own home so that our other family members would know our fate. When we got home, one person said to me, ... 'ISIS is killing Christians.'"
She said the militants first massacred Christians and then went after Syrian army personnel.