Atheist Group Forces California School District to Cancel Field Trip to Christian Camp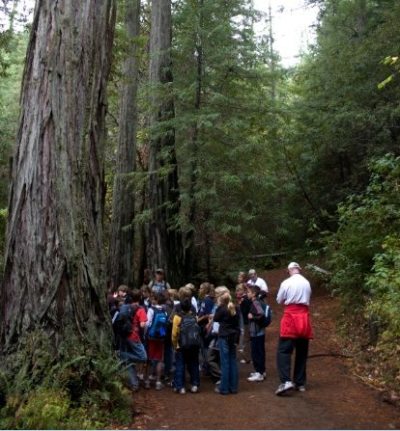 A California public school district has canceled a field trip to a Christian retreat center after the nation's largest atheist legal group filed a complaint.
The Dixie School District based out of San Rafael has reportedly nixed its plans for a fifth grade field trip to the Alliance Redwoods Conference Center in Occidental, a Christian organization that has provided outdoor and science education opportunities to Northern California schools for over 30 years and serves 45,000 people annually.
The decision comes after the Wisconsin-based Freedom From Religion Foundation, which advocates for a strict separation of church and state, sent a letter to Superintendent Jason Yamashiro last month.
The letter, sent by attorney Elizabeth Cavell, argued that because the camp has an overtly Christian mission and only hires Christians, it is unconstitutional to send public school children there.
According to the conference center's website, the camp's mission is to be "a place of renewal where our guests meet the Creator in His Creation." The Alliance Redwoods statement of faith declares "Jesus Christ is the true God and the true man."
"Thank you for your letter, and both the research and intent behind it," Yamashiro was quoted as writing in a recent email response to Cavell. "Our team has discussed the content and decided not to attend Alliance Redwoods."
The Christian Post reached out to the school district for more clarification on its decision but "no comment" was provided.
In her letter, Cavell argued that taking public school students on a field trip to a religious camp, even if it is voluntary, "promotes the religious message of that camp" and constitutes a government promotion of Christianity over other religions.
"It's heartening that Dixie School District was so impressed with the case we laid out before them," FFRF Co-President Annie Laurie Gaylor said in a statement. "Such instances make it worth our while to engage in our work and mission."
CP also reached out to Alliance Redwoods Conference Center for comment on the situation. A response is pending.
This is not the first time that a school has canceled a field trip to a Christian camp.
In May, it was reported that an Illinois public school district canceled its plans for a seventh grade field trip to Camp Good News. The camp is affiliated with Child Evangelism Fellowship, the parent organization of the Good News Clubs that are held in schools and community centers across the nation.
The district canceled the field trip after receiving a complaint from a parent and a secular activist.
"I just wanted to let you know that we are not going to be going to Camp Good News for the seventh grade field trip," the school principal was quoted as writing in a letter to parents after receiving the complaint. "If your student has already brought in their permission slip and money we will send it home with them today."
Advocates of secularism, such as attorneys with FFRF, have also pressured public schools across the nation into halting the hosting of and promoting of Good News Clubs.