Atheist Group Wants Christmas Taken Back to Its 'Pagan' Roots (VIDEO)
The Freedom From Religion Foundation (FFRF) has denied saying that if its members had their way, Christmas would be banned. The atheist group does, however, recommend a name change for the holiday, citing its pagan roots.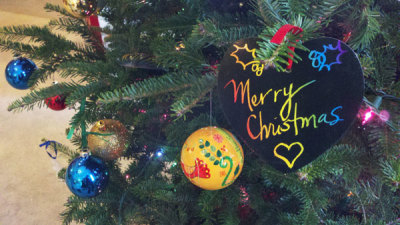 The Greely Gazette released an article Wednesday that claims Dan Barker, Co-President of the FFRF, shared that the foundation would like to see the holiday go away and that it was opposed to government employees taking the day off.
In a phone interview with The Christian Post, however, Barker denied making those comments, and said: "People read in what they think – but there is no way we would ever say something like that."
Barker, who was an evangelical priest for 19 years before losing his faith in 1984, stated: "December 25th is just another day on the calendar -- what we would like to see is that it would not be called Christmas." The co-founder of the atheist organization explained his position by offering his understanding of the history behind the holiday.
"We all celebrate it, we all love it, and December 25 is a great day. It goes back to Romans, not Christians. They stole the holiday from the pagans; it was celebrated long before Christianity came along," he said. "The puritans refused to celebrate Christmas, because they knew it was a pagan holiday, and there is nothing in the Bible that connects the birth of Jesus with that day."
The co-founder noted that atheists celebrate the Winter Solstice, which falls on Dec. 22, and that they would be glad to share it with all Christians and believers – and even suggested people take an entire week or two off.
He said, however, that the foundation has no plans for pursuing a lawsuit against the government over Christmas.
"Even something that starts off as a religious contention over time can have secular purposes. Originally, Sunday closing laws had a religious connection, but now they have more of a broader, secular purpose. The word 'Christmas' has become 'de-religionized' – it has become about Santa and reindeers, and when many people think of the word, they do not think about Jesus at all."
Barker concluded by claiming that the government cannot be accused of having a religious agenda if most of the holiday has nothing to do with a particular religion.
War on Christmas and Everything Christian
Some Christians might disagree with Barker's assessment, at least when it comes to the commercialization of the holiday. Yet, every year there is a constant effort among Christians to "keep Christ in Christmas," so it appears unlikely that believers will relinquish the day chosen to mark Christ's birth into the world any time soon.