Atheist Makes Over $100K a Year on Spanish Bible App He Created for iTunes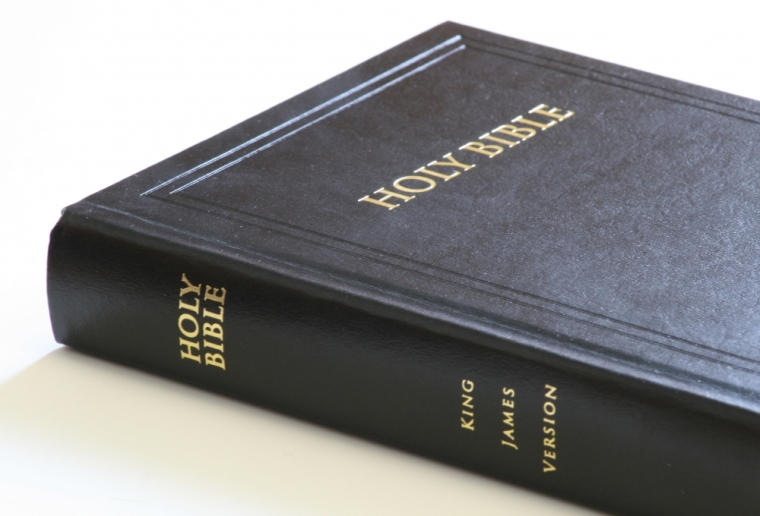 An atheist man in California is making over $100,000 per year off of a Spanish Bible iPhone app that he created in an attempt to earn a little extra income to help him pay his rent every month.
Former Mormon-turned-atheist Trevor McKendrick was a guest on Alex Blumberg's "Start Up" podcast and explained how the Spanish Bible app that he created in 2012 has generated more income than he ever imagined.
However, the thousands of dollars a month that he and his family are benefiting from is causing him to have a moral dilemma because he's selling a book that he doesn't believe to be true.
When McKendrick and his wife were searching for ways to add a little extra income each month, McKendrick began looking through his iPhone's online app store for start-up ideas that could help him earn at least an extra $600 per month that would cover the rent.
In searching through the apps, he noticed that the Spanish Bible apps were rated very highly and making a lot of money, yet the apps themselves were of very poor quality. McKendrick, who also speaks Spanish, said he saw an opportunity to take over the Spanish Bible app market by producing a product that was superior to the rest.
McKendrick found a Romanian programmer through the Internet that helped him build an app. Before long, McKendrick had his app for sale in the iTunes app store. The app did alright, but it wasn't an instant success. McKendrick's app idea didn't become a major source of income until he released an audio version of the app a few months later.
McKendrick wrote on his blog that he contracted with a professional audio studio and had them record the entire Bible as an audio book. After the app was released, McKendrick's profit soared. The audio version of the app created over $73,000 in net revenue in its first year, followed by $100,134 in net revenue in its second year.
"I released that as its own app, I think I sold it for $5 or $10 bucks at the time and when that went live, our revenues tripled or quadrupled overnight and have stayed at that level and grown ever since," McKendrick explained. "That was the moment when it was like, 'Oh, this is not just a side project, it is a living.' When we released the audio version we were making %5K to $6K a month."
McKendrick is astounded at how much money he was actually making off of something that he claims only requires one hour of work a month.
"Its not like we have expenses, that is all profit. I remember where I was when I realized how much it was. It was fantastic," McKendrick said. "It's almost like it doesn't feel like real money because so little work is involved. I mean, I spend like maybe an hour a month on this thing to pay royalties to publishers and that is it. I don't want to exaggerate because it changed our life because I don't have to worry about income for the time being."
Although McKendrick still had a slight tie to his Mormon faith when he first started the app, he's since completely renounced the religion.
"It's a joke because we don't believe in Christianity and we don't believe in the Bible. … I would describe myself as an atheist," McKendrick said. "At the time I was starting the business, I was kind of on the cusp of leaving Mormonism. I was raised Mormon, went to the Mormon college of Brigham Young University in Utah. I got married in a Mormon temple just a few months before the app came out. If I had known how big it was going to be, I don't think I would have ever gotten into it."
Even though McKendrick is more than happy that his Spanish Bible app is grossing more income than he ever thought possible, he said it causes him moral distress.
"Originally, when it was just this little punk app, it was like no big deal. Who cares if you make $600 bucks selling the Bible. But, 'Oh, you make six figures,' is like, should you be doing that, I don't know? Should I?" McKendrick asked. "If this were something that I believed in or some other book that I really liked that is not religious, it would just be like any other product."
McKendrick said that he feels guilty when he gets emails and prayer requests from users of the app who are looking for all the prayer they can get to overcome their life problems.
"I got emails from people asking me to pray for their son because he has cancer, or asking me to interpret Bible verses because not everyone realizes that we are a business so they think that I am a pastor or a priest or whatever," McKendrick said. "If you are emailing a maker of an app to get help for your son, you are probably not in a great spot. So trading that for profit weighs on me a little bit."
Although McKendrick said the the guilt weighs on him, it's not stopping him from selling the app.
"I can't [stop]," McKendrick asserted. "Yes, I have a problem with it."