Atheist Richard Dawkins Claims 'Bible as Toxic as Quran,' but 'Christians Don't Believe the Bible Literally'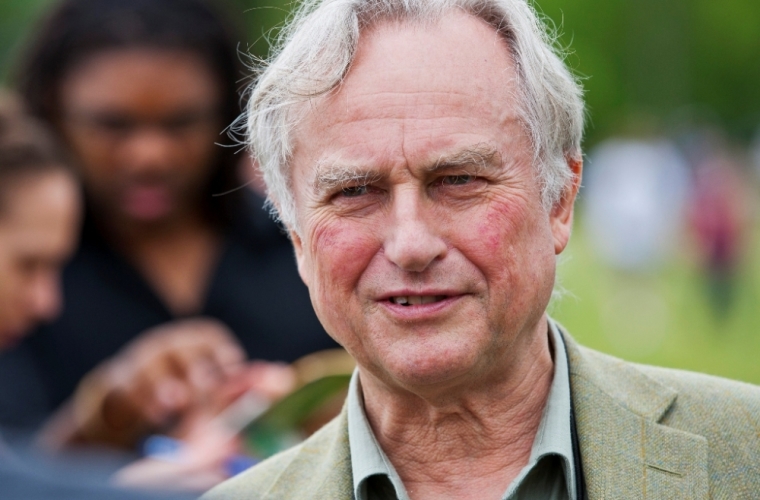 British evolutionary biologist and best-selling author Richard Dawkins asserted in a recent interview that the Bible is just as "toxic" as Islam's holy book, the Quran, but reasoned that the difference between Muslims and Christians is that most Christians are taught to believe the Bible "metaphorically."
In an interview with Fox News Radio's Alan Colmes earlier this week, the 74-year-old Dawkins, a zealous atheist who authored the 2006 book The God Delusion, was asked a number of questions on topics such as the 2016 presidential race, America's "secular" founding and the "toxicity" of religions.
When Colmes asked Dawkins if he believes one religion is "sicker" or "more toxic" than the others, Dawkins stated that it is not unfair to say that in the today's world, Islam is to blame for the "maximum toxicity in religion."
Dawkins asserted that "it's partly that [Muslims] are taught to believe that the Quran is literally true."
Colmes responded by saying that many Christians are also taught that the Bible is literally true.
Dawkins agreed but further argued that there are not as many Christians who take the Bible as literally as Muslims view the Quran.
"There are but they are not that numerous," Dawkins stated. "The Bible itself is as toxic as the Quran but most Christians are not taught to believe it literally. Most Christians are taught to believe it metaphorically or allegorically."
As Republican presidential candidate and retired neurosurgeon Ben Carson has made headlines recently for his assertions on creationism and evolution, Dawkins was asked to give his opinion on the many Christian Republican presidential candidates who also believe in creationism.
"It is amazing, not just that, they are all creationists, which really is actually disgraceful. I mean, the fact that in one of the two major political parties, every single major candidate, except one, actually says they don't believe in evolution, they don't believe in the fundamental principle of biology, which is a fact."
"Many people who are religious — Catholics and Anglicans and people — they all accept evolution," Dawkins added.
Colmes also questioned whether Dawkins thought people of faith should be considered "mentally-ill."
"Well, it is hard to use a word mentally-ill when there are so many of them. But, if they believe what they did and they were the only one, they would undoubtedly be called mentally-ill, yes," Dawkins argued. "Yes, [people of faith are] a majority in America but not in Western Europe."
Colmes then quipped: "It's funny, because we left the mother land, where you are, to get away from this stuff."
"Exactly, and that's why the American Constitution is written in secular terms, precisely Madison's words, precisely to get away from the blood baths that religion inflicted on Europe," Dawkins responded. "It is a paradox in a way that America is such a religious country, despite its secular foundation."
Dawkins was also asked if he would ever consider changing his mind on God and religion, to which he responded that he would.
"Of course, yes," Dawkins assured. "Just show me some evidence and I'll change."