Atlanta Hawks' Adrian Griffin Jr. testifies, prays at Ill. church as questions swirl over nephew's death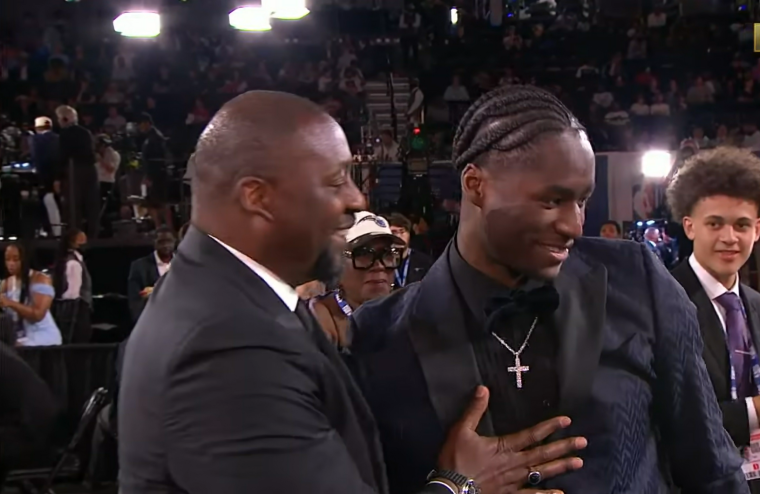 Atlanta Hawks forward Adrian Griffin Jr., 19, testified, prayed and received prayer with his extended family during a worship service Sunday at Midwest Believers Church in Champaign, Illinois, as they mourned the sudden death of his 2.5-year-old nephew, Jayce.
Griffin's aunt by marriage, Rhonda Cloin, who leads Midwest Believers Church with her husband Trent Cloin, told the congregation that her grand-nephew died unexpectedly on Saturday and "went to Heaven."
"Before we move any farther in the service, I want to ask everyone to gather around my family, they're on the front row. Many of you probably have already heard but our little buddy, Jayce, the little boy that's always at church with me, he unexpectedly went to Heaven yesterday," Cloin said during a Facebook Live broadcast which was disabled after The Christian Post contacted her for further comment. "Our hearts are heavy, but we know he's with Jesus. We have to hope that we get to see him again."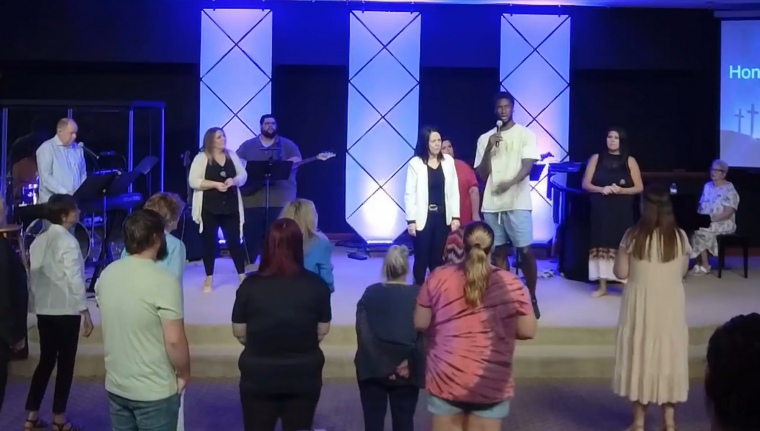 It was still unclear how Jayce died on Monday and Cloin declined further comment when asked by CP if she could shed any light on what happened.
"Right now, there's just too much going on. We don't want to make any comment on that," she said. "We just need people to pray for the family."
Jayce is the son of Adrian Griffin Jr.'s older brother, Alan Griffin, 23, and Jasmine Riggs. Alan Griffin is also a professional basketball player who most recently played shooting guard for the Newfoundland Growlers in Canada. Alan and his brother are the sons of Milwaukee Bucks Head Coach Adrian Griffin.
In multiple social media posts over the weekend, Riggs called for an investigation into the death of her son and stated that the Griffins told her nothing when she called to find out how her son was doing in the care of his father on Saturday.
"Mfs didn't even have the decency to tell me sorry my baby died while being in their care. No text, no call, didn't even respond when I asked how my baby was doing the day before. Thought I was doing the right thing by letting him see Jayce," she wrote in a post on Facebook Sunday night. "I pray this autopsy gives me the answers I need. Lord this pain is unbearable."
Riggs further stated in a post on Instagram that she wanted the Griffin family held responsible for her son's death.
"These people think money and status are gonna protect them from getting justice for my baby. THERE IS NO WAY I LET MY BABY BE WITH HIS FATHER AND I DONT GET ANSWERS OF HOW THREE ADULTS LET THIS HAPPEN. I am BEGGING you if you care about me or Jayce or just a mother losing her son, please go share my post. I need media coverage on this to get things to move faster," she wrote.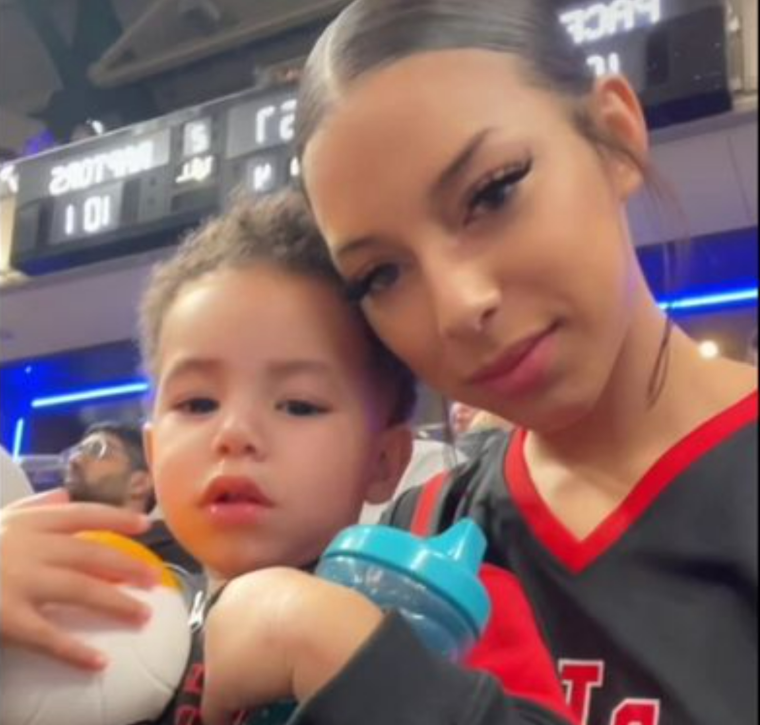 In his testimony to the church, Adrian Griffin Jr. talked about how God delivered him from a number of personal struggles, but he did not mention the death of his nephew or the boy's mother.
"You know, I'm an NBA player, and most of you guys know me but I'd rather have Jesus than have basketball," he said. "I was once full of depression, anxiety and fear. And I struggled with porn addiction. I struggled with mental battles in my mind where they left me restless at night and I stayed up at night, you know, just crying."
The Atlanta Hawks forward revealed how God delivered him from all his struggles before joining his aunt and others to pray for church members who were also struggling.
Rhonda Cloin acknowledged to CP that while Jasmine Riggs was not at the worship service with the Griffin family on Sunday, they also prayed for her.
As she spoke about Jayce's death to the church, she appeared to blame it on Satan.
"I just want to make clear - Satan comes to steal, kill, and destroy, but God has come to give life and life more abundantly. We don't blame God but yet, we know in the natural, your hearts hurt. But we're so thankful we know Jesus. We have that hope. We have his strength," she said. "And every day you've heard me say it around here. He empowers us with strength and he's doing just that. So we refuse to quit. We refuse to back down we will move forward and do what God has called us to do. God is faithful and He will lead and guide us every step of the way."