Atlanta Megachurch Pastor Andy Stanley 'Uncomfortably Bold' on Confronting Christians About Wealth, Generosity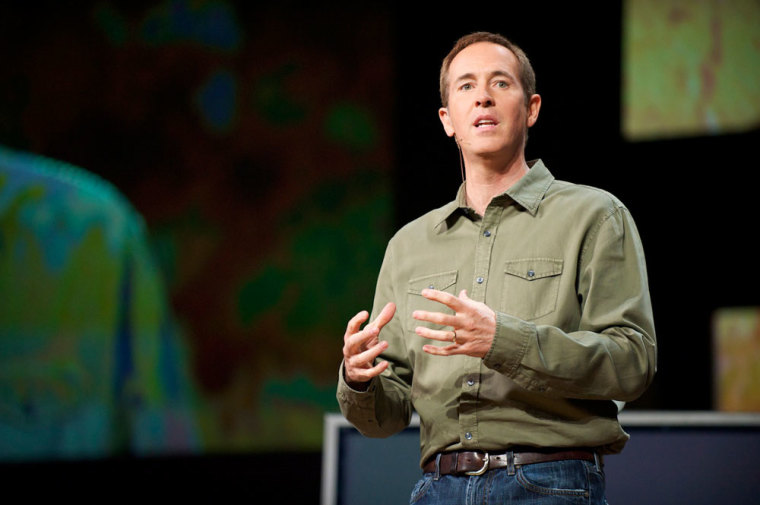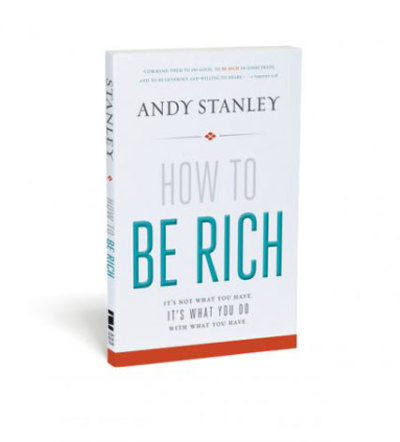 "It's not what you have. It's what you do with what you have." That's a message pastor and author Andy Stanley has been emphasizing for the past several years in an effort to help his congregation live richly by cultivating a generous lifestyle. It's also the subtitle of his new book, How to Be Rich, which released nationwide Dec. 31.
Stanley, founder and senior pastor of North Point Ministries near Atlanta, Ga., first introduced this giving and service initiative in Fall 2007 when he launched a sermon series titled "How to Be Rich." Although there was some skepticism about how the series might be received, he is quick to explain that the focus was never about trying to get people's money. "Be Rich has always been about challenging others by saying, 'You have already been blessed with much more than you need, so make it a priority to give to those in need.'"
The content and momentum generated from this original sermon series was the catalyst for what has now become North Point's annual Be Rich campaign and the motivation for Stanley's latest book. The aim, Stanley says, is to help people "think about wealth in a whole new way" by confronting the plague of discontentment and cultivating a greater awareness of how one's resources can be used to make a real difference in the world.
"Generosity helps us make a concerted effort to keep the needs of others in the forefront of our thinking," Stanley explains. "Rich people should not feel guilty, but we should feel responsible. We are called to be good stewards of the resources we have been privileged to manage."
Stanley is convinced that the biggest challenge facing rich people is that they have lost their ability to recognize that they are indeed rich, a point he has been known to be "uncomfortably bold" about emphasizing to his congregation which averages over 33,000 people weekly. "No matter where you stand on the economy, we live in the richest time of the richest nation in history," he adds. "I wrote this book to help rich people get better at being rich. It is a general call to greater generosity and recognition of how much we all have."
The biblical basis for Be Rich is 1 Timothy 6:18, which says "to be rich in good deeds," a command that Stanley believes can enable Christians to view the concept of generosity differently and, in turn, lead the larger community to look at Christians differently. He contends that everyone who invests time and resources into helping others will themselves be changed by the power of generosity. "Giving our money changes the way we view our wealth. Giving our time changes our perspectives on our priorities. Generosity releases us from the hold that our time and money can have over us. We start thinking more about other people, and that alone causes growth and change," he said.
The Be Rich campaign has seen exponential growth in Stanley's congregation over the past several years. In 2013 itself, North Point Ministries' five Atlanta-area campuses – along with 30 strategic partner churches – raised $5,213,019 in one month for 92 different charities tackling wide-ranging challenges from foster care and inner city education to homelessness and sex trafficking. "We gave it all away, 100% of it. No shipping and handling costs, no overhead or operating expenses, no expensive vacations for the pastor and his family," Stanley explains. "The generosity poured out by the members of our churches continues to overflow our community and extend around the world." In addition to the money raised, church members donated 34,587 shoeboxes for Operation Christmas Child, 67.97 tons of food, and 41,959 hours of volunteer service during the annual initiative – numbers that once again exceeded North Point's expectations and made a significant difference to the nonprofit organizations on the receiving end of their efforts.
"I would love to see Be Rich become a national movement embraced by individuals as well as churches," said Stanley. "How to be Rich provides theological underpinnings for the type of generosity that should characterize the body of Christ. I hope this book will inspire everyone – especially Jesus followers – to do more and give more."
Stanley has previously authored several books including Deep & Wide, Enemies of the Heart, The Grace of God, The Principle of the Path, and The Next Generation Leader.