Australian PM Tony Abbott Says Australia Will Not Hold Gay Marriage Referendum, Despite Pressure From Lesbian Sister and His Family
Australian PM Tony Abbott Says Australia Will Not Hold Gay Marriage Referendum, Despite Pressure From Lesbian Sister and His Family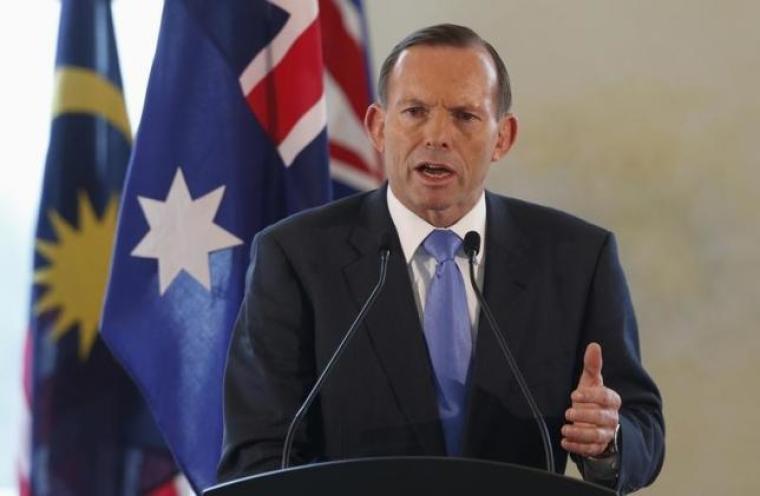 Australian Prime Minister Tony Abbott has said that his country will not follow in the footsteps of Ireland and hold a referendum on legalizing same-sex marriage, despite pressure from other politicians, including his own lesbian sister and fellow politician Christine Forster. Abbott added that he's probably the last person in his family to uphold traditional marriage.
"Referendums are held in this country when there is a proposal to change our constitution and I don't think anyone is suggesting the constitution needs to be changed in this respect," Abbott said following the referendum in Ireland, the Irish Times reported on Monday.
"It's up to members of parliament who are eager for change to decide whether they want to bring it forward."
Australia permits gay couples to enter civil unions, but not marriage, a position which Abbott has defended.
On Saturday, Ireland became the first country in the world to legalize gay marriage by way of public referendum, when 62 percent of the population who voted chose to change the nation's constitution to include same-sex couples in the definition of marriage.
Australian ACT Liberal Senator Zed Seselja suggested on Sunday that Australia should follow suit, even though he does not support gay marriage.
"If you are going to make such a fundamental change it should go to a referendum. I think there is a reasonable argument for that," Seselja told the ABC on Sunday.
Forster, a Liberal Party politician, has said that she will attempt to change her brother's mind and allow the issue to go to a referendum.
"I'd like something more from the current prime minister, who happens to be my brother," Forster told Sky News.
"I absolutely will be lobbying my brother, and I hope the party room makes enough noise about this."
Bills looking to legalize same-sex marriage have failed in the Australian parliament in recent years, with the high court striking down such proposals in December 2013.
Abbot, who is a Roman Catholic, admitted that he's probably the last person in his family to uphold the traditional definition of marriage.
"Inside the Abbott family I'm probably the last holdout for the traditional position, so look, it is a serious issue," he said.
"I don't know if and when it's going to come before our parliament again. It came before our parliament in the last term and was dealt with fairly decisively," the PM added about future gay marriage legislation.