Ayesha Curry Defends Pop Up Restaurant by Countering Critics With God's Word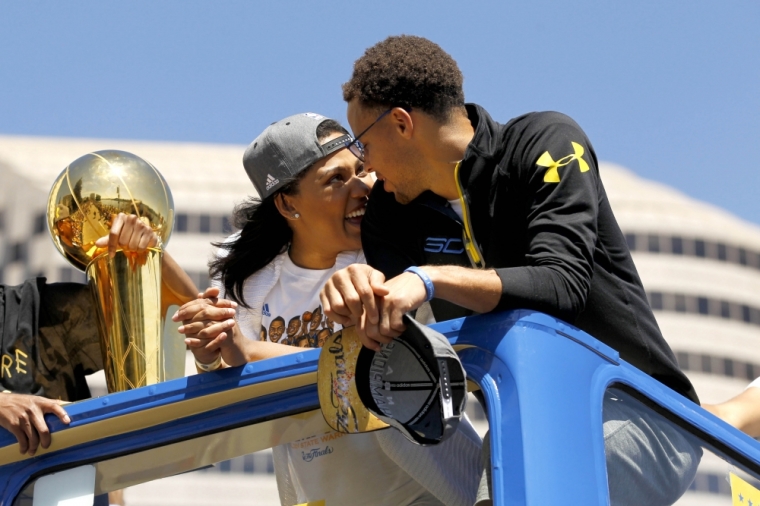 Instead of listening to countless naysayers who have something to say about her upcoming pop up restaurant, Ayesha Curry is focusing on the Word of God and achieving the dream of owning a successful business.
"Blocking out the words of haters and taking in the word of the Lord. He directs my path and orders my steps," she tweeted. "Dreaming BIG."
Ayesha, who's a budding internet chef who has a cookbook and show coming up on the Food Network, is also married to Golden State Warriors star point guard Steph Curry. But she has managed to make a name for herself with multiple ventures centered around her cooking talents which led to the to join a pop up restaurant called International Smoke.
The pop up restaurant will be based in San Francisco where chef Michael Mina will collaborate with Ayesha for his latest test kitchen concept. Ayesha previously defended herself against critics who didn't believe she earned the opportunity.
"Inspiring women to be the best wives and cooks they can be eh? Or make a profit of their 'husband's' success," one person questioned Ayesha on Instagram after she announced the pop up restaurant. "Is this the most that you can achieve with your fame? Women around the world should strive to be more than just 'great' mothers/cooks ... tailor your marketing and partnerships to inspire the next generation of doctors, lawyers, professors, public leaders."
Ayesha responded to the post earlier this month, saying, "My passion is cooking and food, I make people feel happy and comforted through creating delicious and exciting meals. Not sure why you're so bitter but I am an entrepreneur in every sense of the word. You can continue to make assumptions while I continue working in silence and let the work speak for itself."
Last year, Ayesha also defended herself after some people took issue with her speaking out against women showing too mush skin out in public.
"Everyone's into barely wearing clothes these days huh? Not my style," Ayesha wrote. "I like to keep the good stuff covered up for the one who matters. Just looking at the latest fashion trends. I'll take classy over trendy any day of the week. #saturdaynightinsight. and all I'm doing is sitting here reading a style weekly."
She went on to defend her stance while speaking against people berating other women.
"You guys definitely entertain me that's for sure. Regardless of if you like my 'style of clothes' or not (which I don't care) please do not tear women down and degrade them. ... Not cool peeps," she wrote.
After Ayesha's comments went viral and received a great deal of backlash on social media, Warriors correspondent Rosalyn Gold-Onwude questioned Steph Curry about his wife's social media debate.
"Steph's also proud of Ayesha bc 'she has her own following. Ppl care about what she says. You have to be true to self and she's best at that," Gold-Onwude wrote.