Infant Boy Miraculously Rescued From Nepal Earthquake Rubble After 22 Hours of Being Buried Alive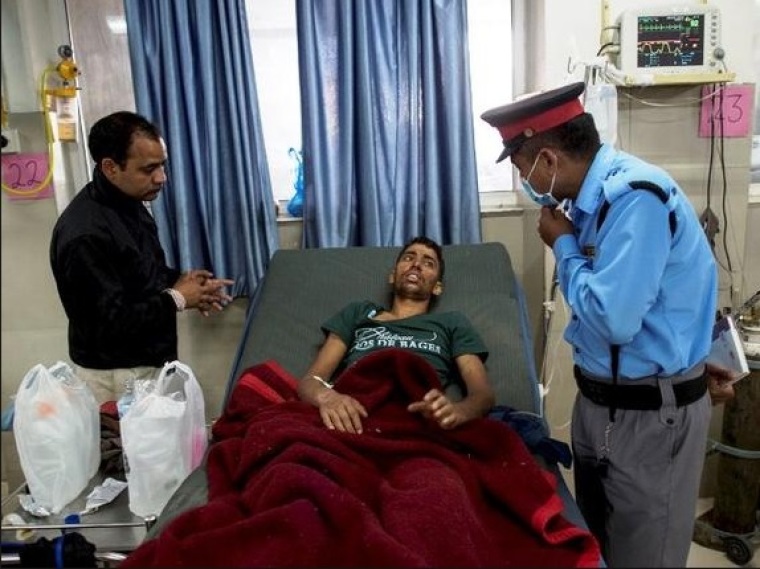 A 4-month-old baby was rescued from a destroyed building in Bhaktapur, Nepal, on Wednesday, after being buried alive nearly 22 hours after the earthquake hit the country, while a 28-year-old man who had given up hope of being found was also rescued after surviving 80 hours under rubble.
The baby boy, named Sonit Awal, was reported to be in stable condition, miraculously without any internal injuries. His rescue has brought hope and good news to the area flattened by a 7.8 point earthquake that has killed over 5,000 people and could possibly have killed close to 10,000.
"I had some hope but by yesterday I'd given up," Rishi Khanal, the adult man who was also rescued, told the The Associated Press. "My nails went all white and my lips cracked. I was sure no one was coming for me. I was certain I was going to die. There was no sound going out, or coming in. I kept banging against the rubble and finally someone responded and came to help. I hadn't eaten or had anything to drink so I drank my own urine."
Khanal was also rescued by a Nepali-French search and rescue team. He had been trapped in the room of an apartment building with three dead bodies and no access to food or water. Rescuers were surprised to find Khanal, given that he was on the second floor and had five floors collapse upon him when the earthquake hit. He managed to keep yelling for help, and officials were able to pull him from the destruction after five hours' work.
"It seems he survived by sheer willpower," Dr. Akhilesh Shrestha, the doctor who treated Khanal, said.
Now, after undergoing surgery to amputate his leg, Khanal is resting comfortably in a hospital in Nepal. Reports state that the hospitals are woefully full of people who survived the earthquake, which affected areas in India, Tibet, and Bangladesh.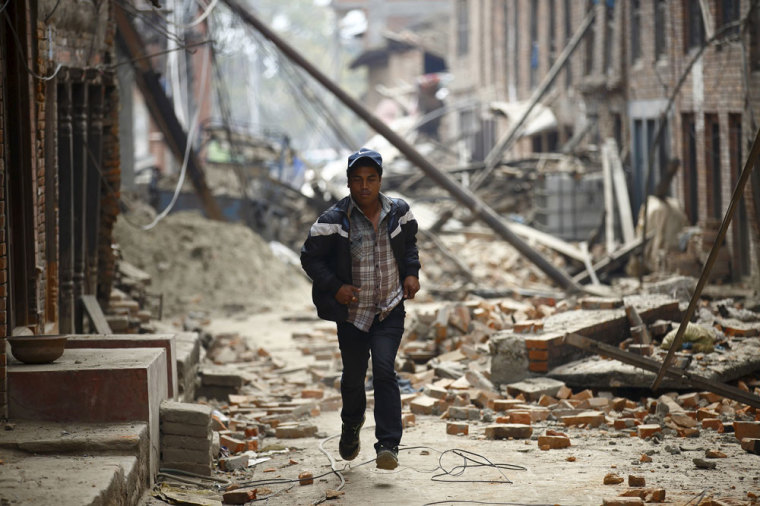 Stories such as those of Awal and Khanal bring good news to an area suffering from a shortage of basic supplies. It's extremely rare for people to survive in such harsh condition, and now doctors are concerned that there could be an outbreak of disease in the wake of finding so many dead bodies and having a shortage of clean water.
"In the next few days or weeks, I am sure that there will be an outbreak of epidemics," Guna Raj, who works for an NGO specializing in providing santitation, told Reuters.