Baltimore Pastor Killed in 'Cold Blood' Outside of Her Home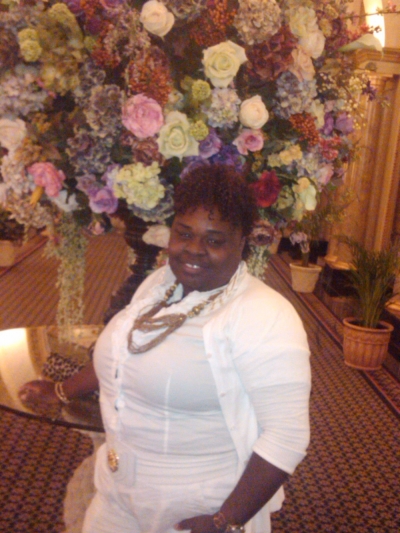 A Baltimore pastor was shot to death outside of her home in North Baltimore last Friday morning, and her murder has left friends, family members and investigators asking why.
Forty-one-year-old Latrina Ashburne, who worked as a teacher's aide at Francis Scott Key Elementary School and was an associate pastor at Kingdom Restoration Center church, was attacked and shot as she was leaving her home around 7:30 a.m. Friday morning.
Police say that the gunman approached Ashburne as she was getting into her car on Rosalind Ave in the Cylburn neighborhood. When Ashburne tried to run away from the shooter, he gunned her down. She later died in a hospital.
It is unknown as to who the gunman is and why the gunman decided to take the associate pastor's life, but her killing comes as the city saw a troubling rise in violence last week.
WBALTV reports that Baltimore police spokesman T.J. Smith said during a press conference that Ashburne was killed "in cold blood."
"We don't have a motive in this case. We don't know why this took place, and it's absolutely concerning to us," The Baltimore Sun quoted Smith as saying.
"This is the woman you want as your neighbor, the woman you want in your community," Smith added. "And some coward guns her down at 7:30 in the morning."
The Rev. Christian Hall, the senior pastor at Kingdom Restoration Center who is also Ashburn's uncle, told the Sun that Ashburne began preaching the Gospel when she was a teenager.
"She started as a young minister and just kind of fell in love with ministry," Hall explained. "She was not only an elder, but also the youth coordinator of our ministry. She loved helping young people."
Kingdom Restoration church shares a building on York Road with a number of other faith communities. According to a local CBS affiliate, there was a collective sense of grief amongst the faith communities during this Sunday's services.
"It's hard, it's hard, because for someone to just take a life, and someone in the community, a law-abiding upstanding citizen in the community, we just don't understand why," Hall told the CBS affiliate. "Right now, I have to move past the hurt, I have to move past the bitterness because it's really at this point about finding the person, getting justice served and moving on with our lives."
Police have released surveillance video and images of the man who they believe shot Ashburne as he fled the scene of the shooting.
"He has a particular limp, or his feet are a particular way. If you know someone who walks like that, that could be our suspect," Smith told Fox Baltimore. "This is Latrina Ashburne. This isn't whatever number homicide we're talking about."
While hundreds of protesters took to the streets of Baltimore last year to protest the death of Freddy Gray, who died while he was in the custody of Baltimore police officers, Hall wonders why there is no public outrage when a law-abiding citizen is gunned down in the street.
"I was one of the pastors who marched with the pastors in the riots. Where are the marches now? Where are the pastors? Where are the community leaders?" Hall asked. "This was a young lady that was part of the faith community and we don't have any marchers. She didn't have a criminal record. She was an upstanding citizen. So, it hurts."