Baltimore will no longer prosecute prostitution, drug possession and other low-level offenses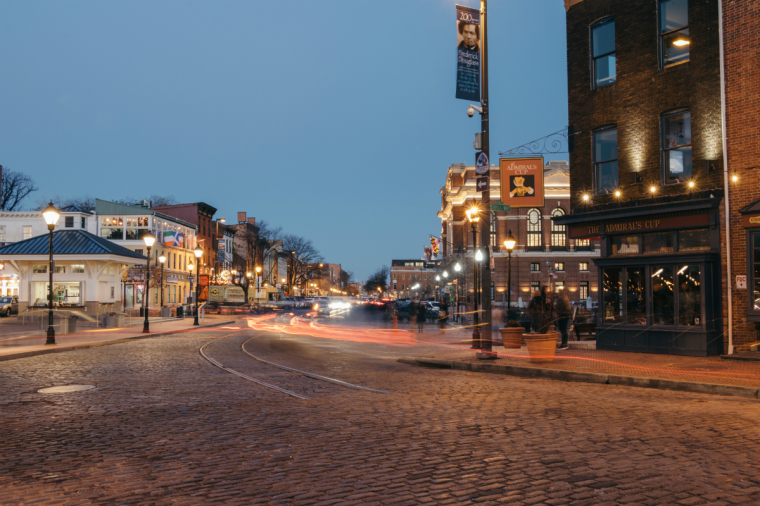 After one-year of an experiment aimed at curbing the spread of COVID-19 in prisons, Baltimore City State's Attorney Marilyn Mosby says the Charm City will no longer prosecute drug possession, prostitution, minor traffic violations and other low-level offenses. Some have warned against the move.
As part of its COVID criminal justice policies, the city stopped prosecuting those low-level offenses in 2020. It resulted in "a decrease in arrests, no adverse impact on the crime rate, and address the systemic inequity of mass incarceration," Mosby's office announced in a statement.
Data by the Department of Public Safety and Correctional Services suggests that "the overall incarcerated population in Baltimore City is down 18% during COVID and … there has been a 39% decrease in people entering the criminal justice system compared to this time last year."
Mosby's office adds that "Baltimore City experienced a reduction in crime in many areas."
The state's attorney's office stated that violent crime is down 20% from March 13, 2020, to March 13, 2021. In that same period, the office reports that property crime is down 36%. 
"Today, America's war on drug users is over in the city of Baltimore," she claims. "We leave behind the era of tough-on-crime prosecution and zero-tolerance policing and no longer default to the status quo to criminalize mostly people of color for addiction. We will develop sustainable solutions and allow our public health partners to do their part to address mental health and substance use disorder."
In April, when the courts open, Mosby says she will want her prosecutors working with the police and focused on violent offenses like armed robbery, carjacking and drug distribution organizations "that are the underbelly of the violence in Baltimore, not using valuable jury trial time on those that suffer from addiction."
Baltimore Mayor Brandon Scott voiced support for the move.
"Reimagining public safety in Baltimore requires innovation and collaborative effort," he said in a statement. "I applaud State's Attorney Mosby's Office for working with partners to stem violence in Baltimore and ensure residents have the adequate support services they deserve."
Baltimore City Police Commissioner Michael Harrison is also in favor.
He stated that the department "continues to work collaboratively with the State's Attorney Office to focus on violent crimes and reducing violence in our city."
"We will continue to be responsive to the public safety needs of our residents and hold violent criminals accountable," Harrison stated. 
Republican state Sen. Robert Cassilly of Harford County says he has some reservations about the new policy.
"Prosecutors take an oath to uphold the constitution in the state of Maryland, and the constitution says the general assembly sets the policy, not the prosecutors," Cassilly told WBFF. "I respect the whole prosecutorial discretion. That's not prosecutorial discretion. That's an exercise in legislating. That's what the legislature is supposed to do."
Prosecutors in many cities suspended prosecution of low-level offense prosecutions, but most of them have not made it a permanent policy.
Sean Kennedy, a visiting fellow at the Maryland Public Policy Institute who has studied the crime in Baltimore, told The Washington Post that setting in place such a policy could be a mistake in a city he called the "murder capital of America."
"These 'quality of life' violations are more than a nuisance, they are precursors and directly proximate to much more serious and often violent crimes," he said, referring to offenses such as human trafficking and drug-related shootings.
Mosby is among other prosecutors across the country who have said they will not prosecute prostitution. The movement to decriminalize prostitution is gaining steam as Amnesty International and the American Civil Liberties Union have urged for consensual "sex work" to be decriminalized. 
National Center on Sexual Exploitation Executive Director Dawn Hawkins criticized efforts to decriminalize prostitution in a letter published by The Pittsburgh Post-Gazette. 
"The movement to fully decriminalize prostitution is fraught with peril for prostituted persons, despite claims to the contrary, and should never be considered as a policy solution to make prostitution 'safer,'" Hawkins wrote.
"Prostitution is all too frequently the 'choice' of the choiceless, as it preys on vulnerable populations. Prostitution is never 'safe' and inevitably leads to physical, emotional and psychological trauma. It is the most extreme form of exploitation."
"Buyers — overwhelmingly male — provide the entire revenue stream for prostitution," she added. "Legalizing or fully decriminalizing prostitution gives a green light to buyers, and doing so removes constraints and expands the demand for more prostituted persons, resulting also in increased sex trafficking in order to keep up."