Baylor advances to first NCAA Final Four in 71 years: 'We're here for His glory'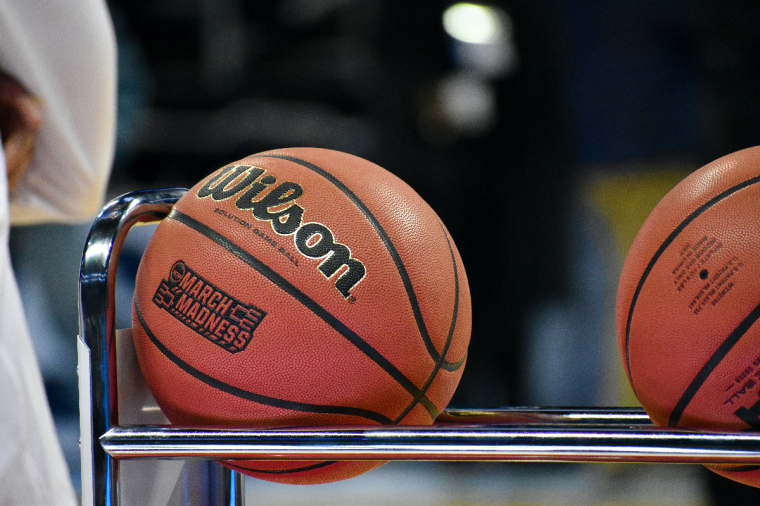 After earning the first NCAA Tournament No. 1 seed in program history, the Baylor men proved worthy of that seeding with three double-digit wins to reach the Elite Eight. On Monday, victory came by only nine points, but the Bears advanced to the Final Four for the first time in 71 years.
>> Subscribe to Sports Spectrum Magazine for more stories where sports and faith connect <<
In one week, they hope to be celebrating the program's first-ever national championship. To get to the title game, Baylor (26-2) will need to take out Houston, the No. 2 seed from the Midwest Region, on Saturday.
Baylor eliminated Arkansas, 81-72, on Monday night after leading the entire way. The Bears jumped to a 15-3 lead, led by six at halftime, and held on late after Arkansas cut the deficit to four with 7:34 left to play.
Senior MaCio Teague led the scoring for Baylor, with 22 points and three 3-pointers. Two of those threes came as Arkansas threatened with under five minutes to go.
After the game, Teague was asked during his press conference if the Bears were appreciating their tournament run more this year because last year's tournament — when Baylor likely also would have a No. 1 seed — was canceled due to the pandemic.
"All glory goes to God in these situations. Win or lose, God still brings us here and we're here for His glory," Teague said. "We're just really happy that everything is working out the way it is right now. We've got a good group of guys in the locker room, guys who sacrificed a ton for the greater good."
This group of guys is quite different than the group that head coach Scott Drew inherited in 2003, when he took over a program that was rocked by scandal and major NCAA violations. But he led it to the NCAA Tournament in his fifth year, and that 2008 appearance was Baylor's first in the big dance since 1988.
Drew was asked Monday night to think back to 2003 and if he was skeptical of taking the job.
"No, I prayed about it. I felt led to come here," Drew said in his postgame press conference. "I really believed in the vision of the school, from the president and the administrators during that time and what they wanted Baylor to continue to grow and become."
Baylor has earned a berth in the NCAA tourney nine times under Drew, and twice advanced to the Elite Eight before losing to the eventual national champion (Duke in 2010; Kentucky in 2012). They got past that hump Monday and into the Final Four for the first time since 1950 with possibly the best team in program history.
This year's squad is thriving with in it calls a "culture of JOY." It is an acronym for "Jesus, Others, Yourself," and is even posted in the team's official Twitter bio.
"That's our way of thinking here," star guard Jared Butler recently told Sports Spectrum. "Because we are at Baylor, we can say the word 'Jesus' and that can be our brand, our culture. I'm joyful because I get to be with these guys, get to practice and play. It's a joy to be together."
It's a culture Drew has cultivated as he lives out his personal faith in Christ. In February 2020, he talked to Sports Spectrum about that culture.
"Playing with joy is something we try to do. We have to continue to respect others, then ourselves, and stay hungry and blessed with the platform we've been given," he said.
People watching the Bears have noticed there's something different about them.
"A lot of people have said when they've watched our team play, you can tell there's genuine love for one another," Drew said in a January press conference. "… The love and joy [the players] have for each other is definitely the key to our success."
Everyone associated with the program hopes that success continues for at least another week.
This article was originally published on SportsSpectrum.com. Visit Sports Spectrum for daily sports and faith content, including magazines, podcasts, devotionals, videos and more.