Baylor to erect statues in honor of first black graduates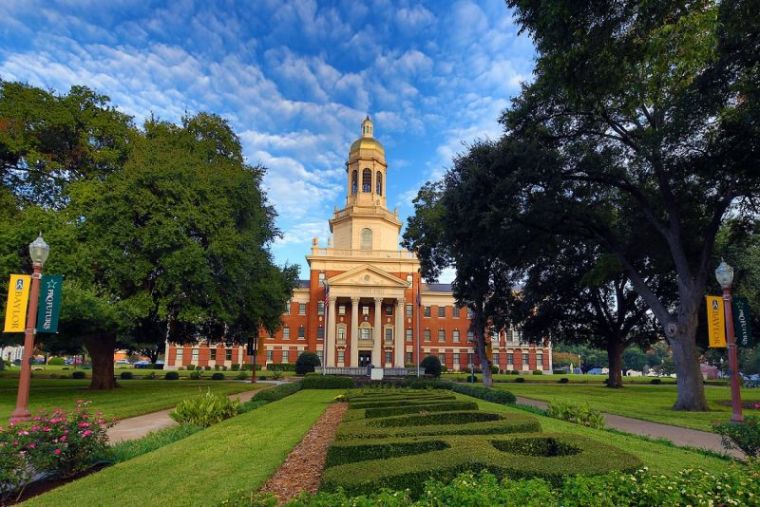 Baylor University plans to erect two new statues on its Waco, Texas, campus in honor of its first African American graduates.
In an announcement on Tuesday, Baylor said the decision stemmed, in part, from the release of a report by its 26-member Commission on Historic Campus Representations.
The two statues will be of the Rev. Robert Gilbert and Mrs. Barbara Walker, both of whom graduated from Baylor in 1967, which was four years after the school integrated.
The Commission also recommended that Baylor in some way honor the memory of the unnamed slaves who helped to found the university during the Antebellum Era.
Another recommendation was to rename Burleson Quadrangle, an on-campus gathering place, as its namesake Rufus Burleson was not only a slave owner but a supporter of the Confederate cause.
Board Chair Mark Rountree said in a statement included in the announcement that he was appreciative of the Commission's work, calling their report "a gift to Baylor University."
"As we begin our important work in response to the Commission's report, let me state that we are proud of the name of Baylor University," stated Rountree, who wanted to commend their founder despite his moral shortcomings. 
"Baylor established the foundation for hundreds of thousands of students — which now include all races and creeds — to receive a unique educational experience that combines academic excellence and a Christian commitment. We will continue to recognize Judge Baylor for the founding of Baylor University, just as we commit to presenting a more complete history of the University."
The 94-page Commission report, which was initially written up last December and officially accepted by Baylor's Board of Regents in February, was made available online here.
"Baylor University must stand with our brothers and sisters in Christ in unequivocally acknowledging that the institution's roots in American chattel slavery — and its early leaders' role in a Civil War fought to preserve it — require unflinching confrontation and intentional acts of repentance," reads the Introduction, in part.
"We must, without reservation, acknowledge that our nation's long history of enslavement, having evolved into structural racism and bias permeating our democratic and economic institutions, today requires the intentional practice of contrite reconciliation as a countermeasure."
Baylor was founded in 1845 after being chartered by the independent Republic of Texas, being named after co-founder, minister, and slave-owner Judge Robert Emmett Bledsoe Baylor.
In 1963, about nine years after the U.S. Supreme Court decision Brown v. Board of Education, Baylor's Board of Trustees voted to racially integrate the school.
Previously, Baylor had allowed international students to enroll at its institution, with the first student from Africa taking classes at the Christian school in 1921.
Last June, Baylor leadership passed a "Resolution on Racial Healing and Justice" that acknowledged its ties to slavery and the Confederacy, as well as creating a commission to examine all buildings, monuments and statues on campus for their historical context and to advance racial reconciliation.