Baylor settles lawsuit with 15 women over the mishandling of sexual assault claims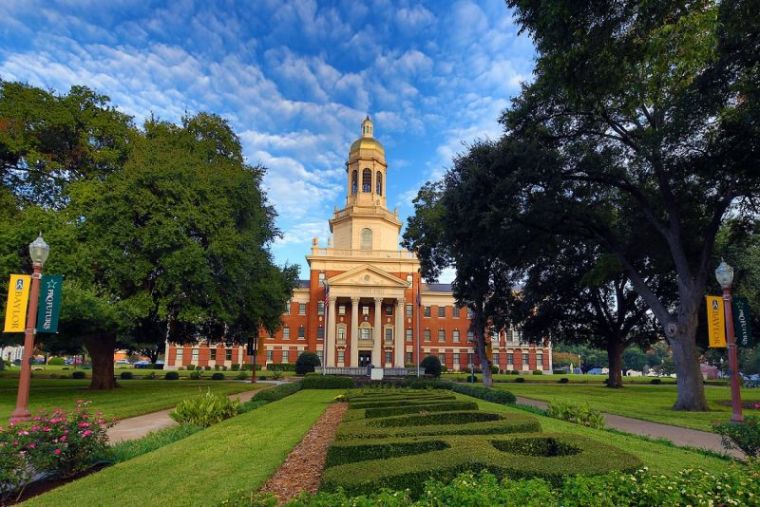 Baylor University settled with 15 women who sued the prominent Texas Baptist institution for allegedly failing to respond to their allegations of sexual assault appropriately.
The settlement in the case, which led to the 2016 ousting of Baylor President Ken Starr, was announced last month. But the details have yet to be disclosed, according to ESPN News Services.
"We are deeply sorry for anyone connected with the Baylor community who has been harmed by sexual violence," said Baylor in a statement, as quoted by ESPN.
"While we can never erase the reprehensible acts of the past, we pray that this agreement will allow these 15 survivors to move forward in a supportive manner."
Chad Dunn, an attorney who helped represent the women, credited the "bravery and strength" of the plaintiffs in bringing the litigation. 
"Their bravery and strength created legal precedents that empower others to gain relief from the injuries inflicted by their universities, while also securing safer education environments for future generations," Dunn said, according to ESPN. 
"Baylor's focus of media attention on football tried to misdirect attention from institutional failures of the Baylor administration. Our clients would have none of that. Their determination brought the focus on officials in the ivory tower and 'the Baylor way.'" 
In 2015, allegations surfaced that members of the Baylor football team committed sexual assaults and the university staff and administrators ignored reports that women were assaulted on or near campus.
One example included Tevin Elliott and Sam Ukwuachu, Baylor football players convicted of raping two Baylor co-eds. Elliot received a 20-year sentence for his conviction.
In the fall of 2015, a Philadelphia-based law firm was brought in to do an external investigation of how Baylor officials handled allegations of sexual assault. Investigators determined that under former Presiden Starr's leadership, Baylor did little to respond to sexual assault allegations involving football players over several years. 
A report of the findings shows that the university's student conduct process was "wholly inadequate" to provide a prompt response under Title IX. Additionally, actions by administrators "directly discouraged some complainants from reporting or participating in student conduct processes and in one instance constituted retaliation against a complainant for reporting sexual assault."
The investigation also found failings within the athletics department leadership and concerns with the tone and culture within Baylor's football program. 
The ensuing scandal led Starr, the former independent counsel who investigated Bill Clinton's sex scandal involving White House intern Monica Lewinsky in the 1990s, to resign as president, a position he had held since 2010. Starr died in 2022.
Head football coach Art Briles was also fired in 2016, along with other employees, while athletic director Ian McCaw was suspended and then resigned. He now serves as the athletic director at Liberty University. 
In March 2017, U.S. District Judge Robert Pitman refused to dismiss the lawsuit, arguing that 10 plaintiffs had "plausibly alleged that Baylor was deliberately indifferent to her report(s) of sexual assault, depriving her of educational opportunities to which she was entitled."