Baylor University Suspends 3 More Football Players Accused of Sexual Assault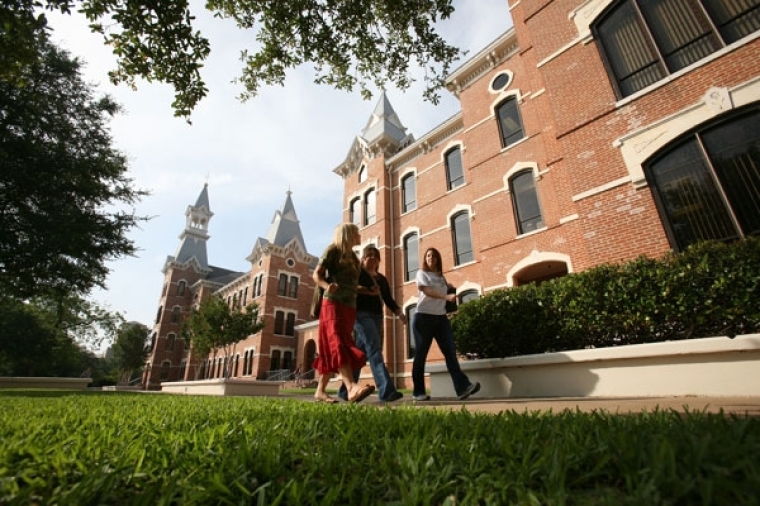 Baylor University has suspended three football players who stand accused of raping three women last November as the school is still trying to recover after a sexual assault scandal rocked the Waco, Texas, campus in 2016.
Baylor Football coach Matt Rhule said Wednesday that four student-athletes have been suspended with three of the suspensions being connected to recent accusations that players sexually assaulted members of the school's equestrian team.
The Washington Post reports that the suspended players are Eric Ogor, Tre'von Lewis, Justin Harris and John Arthur. However, Rhule would not reveal which three players were involved in the most recent sexual assault investigation. The other player was suspended for an unrelated reason.
The newest allegations come as the Baptist school received much scrutiny and was forced to fire its former head coach Art Briles and demote its former president Ken Starr in 2016 because of mismanagement of past sexual assault allegations against football players.
Rhule explained that the players involved in the most recent sexual assault investigation have been indefinitely suspended and separated from the team since last November. All four remain students at Baylor.
"Suspensions happen," Rhule was quoted as saying. "I'm not saying they did anything wrong. We are just going to separate them from the team until we know what happened and so justice can be served."
Rhule said he met with police but is not included in the committee that decided to suspend the players.
"It seems like everything was done right, but I'm not in those rooms," Rhule said.
The police report connected to the alleged rapes that occurred on Nov. 12 is heavily redacted and provides few details about the victims and what allegedly happened.
Baylor President Linda Livingstone released the following statement:
"Baylor University takes any allegation of sexual assault seriously. The university's new leadership team is unwavering in our commitment to follow our well-documented Title IX policy and procedures in regard to reporting and responding to incidents of sexual assault. The responsibility of responding to alleged incidents of sexual violence does not rest solely in the hands of any specific individual or unit. It is a university response dictated by our Title IX policy. Baylor University remains committed to providing for the safety and security of our campus community."
In 2016, an internal investigation by the law firm Pepper Hamilton found that the football program operated as if it were "above the rules," when it comes to sexual assault accusation against players.
According to Fox4, over 20 lawsuits were filed against the university.
The Dallas Morning News reports that one of those lawsuits filed in January 2017 alleges that 31 football players committed at least 52 act of rape from 2011 to 2014. These numbers include five gang rapes.
The internal investigation found that coaches and staff interfered when allegations of sexual assault were made.
The university's board of regents stated after the investigation that the "cultural perception that football was above the rules" was created.
"There's bad culture when kids do things and grownups hide them," Rhule said on Wednesday. "And nobody's hiding anything here. And so that's why I know that we're doing things right."