Baylor University's Isaiah Austin's NBA Career Derailed Due to Rare Genetic Disorder; 2014 Draft Hopeful Says 'God Is Still Great'
Christian Athlete Diagnosed With Marfan Syndrome Just Days Before NBA Draft Where He Was Likely Top Pick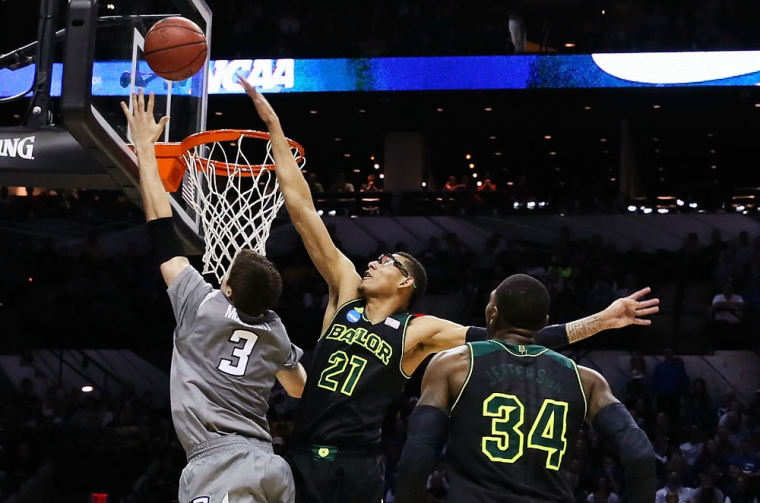 Isaiah Austin, of the Baylor University Bears, revealed Sunday that due to being diagnosed with Marfan syndrome, a rare genetic disorder that affects various parts of the body, he has no choice but to end his professional basketball career. The news comes just days before the 2014 NBA Draft, where he was expected to be a late first-round pick.
"They said I wouldn't be able to play basketball anymore at a competitive level," Austin revealed to ESPN in a tearful interview broadcast on Sunday. "They found the gene in my blood sample. They told me that my arteries in my heart are enlarged and that if I overwork myself and push too hard that my heart could rupture. The draft is four days away, and I had a dream that my name was going to be called."
The Christian athlete, who has long played with a detached right retina, had his diagnosis revealed during a pre-draft health screening. About 1 in 5,000 people is diagnosed with Marfan syndrome, which affects the heart, eyes, bones, and joints, according to The Marfan Foundation.
Despite the devastating diagnosis, the 20-year-old Baylor center remained hopeful that God has a plan for his life.
"This game. It is a platform for anyone and everyone who comes in contact with it. I was blessed enough to play it on one of the highest levels despite the odds that were stacked against me. Blessed is all I can say. Thankful is all I can be. The love from you all is greatly appreciated! I know God has a plan! If I can say one to to anyone [sic], it would be please, please do not take the privilege of playing sports or anything for granted," Austin wrote on Instagram, adding the hashtag "#NewBeginnings."
He added on Twitter, "I would love to thank EVERYONE who has reached out to me. Toughest days of my life. But not the last! Life goes on. GOD IS STILL GREAT!"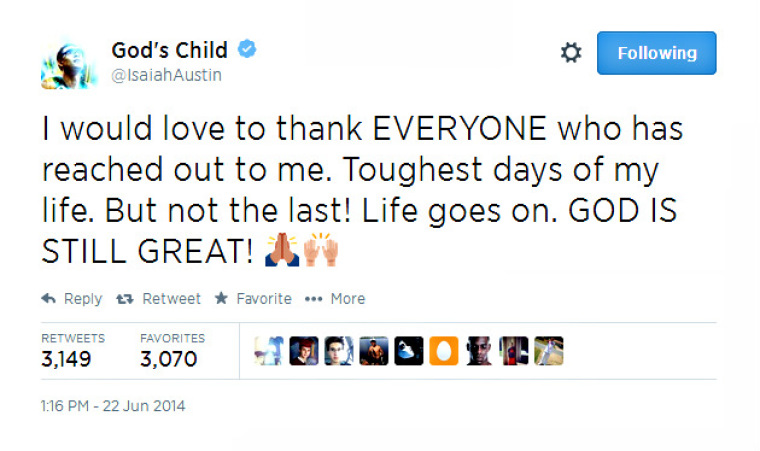 Baylor coach Scott Drew said in a statement released by the Christian university:
"This is devastating news, but Isaiah has the best support system anyone could ask for, and he knows that all of Baylor Nation is behind him. His health is the most important thing, and while it's extremely sad that he won't be able to play in the NBA, our hope is that he'll return to Baylor to complete his degree and serve as a coach in our program."
Among other messages Austin shared with supporters online were tweets pointing to Bible passages Jeremiah 29:11 and 2 Corinthians 5:7, which read, respectively:
"'For I know the plans I have for you,' declares the Lord, 'plans to prosper you and not to harm you, plans to give you hope and a future.'"
"For we live by faith, not by sight."
Watch Austin's interview with ESPN about his career-ending diagnosis: