'Beautifully Broken': Michael W. Smith Recounts Nervous Breakdown Where Jesus Rescued Him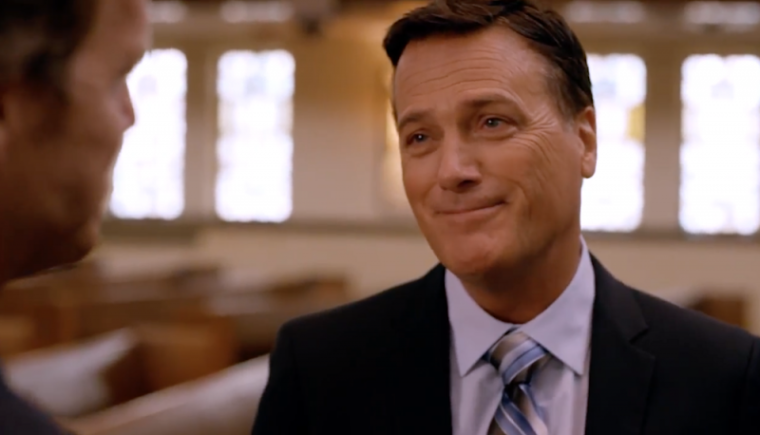 Multi-platinum artist Michael W. Smith, who stars in the upcoming faith-based film "Beautifully Broken," shared critical moments in his life, including a near-death experience and a nervous breakdown, that led to his own beautifully broken path to Jesus.
"Beautifully Broken," which will be released in theaters on Aug. 24 via ArtAffects, is the true telling of three families — a refugee's escape, a prisoner's promise, and a daughter's painful secret. Along with the legendary Christian singer, the cast includes Scott William Winters ("Lethal Weapon"), Benjamin Onyango ("God's Not Dead"), and Emily Hahn ("Toy Story 3").
Smith said the movie really stands apart from other Christian films because of how shockingly transparent it is.
"Everybody's got stuff going on in their lives, every believer, every nonbeliever, I mean you just can't avoid it. We live in a broken world and unfortunately that's my problem a lot with 'faith-based films' that seem to be nicely wrapped up in a bow. You don't really get the raw things of what goes on in people's lives and that's what I love about this movie," Smith told The Christian Post.
The film tells the story of "three fathers and their fight to save their families." On their quest, "their lives become intertwined in an unlikely journey across the globe, where they learn the healing power of forgiveness and reconciliation," according to the film's synopsis.
When asked to share his own testimony of being beautifully broken, Smith admitted he had many different stories to choose from but two in particular that stood out.
"I think of me almost dying. I was playing with fire in the late '70s and I had a near-death experience and began to pray that God would rescue me because I knew I would die if something didn't change," he shared of surviving the flames.
He also recalled a nervous breakdown he had decades ago that led to his recommitment to Christ.
"Then I had this nervous breakdown, beyond, honestly. It was just that God came and He laid down beside me on the floor in my kitchen as I wept and convulsed for three hours, from midnight to 3:00 in the morning. I haven't been the same since I got up off the floor," he testified.
Smith had been abusing alcohol and drugs until that moment on the kitchen floor. He noted that his parents prayed for him consistently and never judged him. 
Now, the legendary worship leader is seeing God work in his children's life during their struggles.
"We have a daughter who's going through a really hard time; her husband left her. It's awful," he said. "But watching faith rise up in her, watching faith rise up in the whole family, you just see the faithfulness of God in the midst of a very difficult situation. We have to lean on the only one that can comfort and fill the gap and make us whole and that's what we do."
In "Beautifully Broken," Smith plays a pastor on screen as he did for the movie "The Second Chance." When asked how he enjoyed his role in this new film, he said it "comes naturally."
"I'm a pastor, I pastored a church for two years and I feel like I pastor people through my music, it's kind of part of what I do," he stated.
Smith admitted that at some point in his acting career, he'd like to play "someone crazy" or a different kind of role since he knows he has the talent to do more. However, he wanted to be part of "Beautifully Broken" because he really believed in the script.
"I say no to a lot of stuff, but when I read this script about how all these three families are intertwined, I just thought, 'Wow, this is remarkable' and the fact that it's true, and the fact that this pastor ended up in my hometown, Nashville, Tennessee, is remarkable," he marveled.
"It's not only the family from Rwanda barely escaping the genocide, but you've got a family in America who is going through hell. You can't make that stuff up. It's just so beautiful how God works and how God makes all that happen," Smith maintained of the inspirational plot of the movie.
The three families featured in "Beautifully Broken" are two families from Africa and one white American family. As the story unfolds, viewers will see how these cultures combine and become a blessing to one another. Smith believes the telling is a great reflection of what the body of Christ should be like in these times, regardless of race and cultural differences.
"I think the timing is perfect," he declared. "About the time you think things might be getting better, you realize, 'Oh my gosh, it's not.' To see something on the big screen and to watch these families come together and help each other, It's remarkable! It should be a sign of things to come if we unify and not be judgmental."
"It all comes down to pride. Pride is the root of everything that's wrong with our world," the musician asserted. "If we could find some place of sympathy and not be apathetic. Who says that guy's life is supposed to look like mine? We're supposed to love God and love one another. I think this movie portrays that very, very well."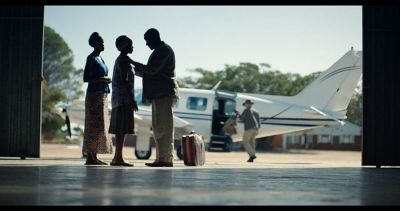 Smith believes if people walk into the theaters with racism in their hearts, the film can help them leave changed.
After watching the entire film, Smith thought about one of his songs, titled "Sovereign Over Us." The bridge of the tune says, "Even what the enemy means for evil,
You turn it for our good ... Even in the valley, You are faithful, You're working for our good." The worship leader believes "Beautifully Broken" portrays the true essence of those lyrics.
Sponsoring children is also a major part of the film and it highlights the impact giving can have on everyone's life. Throughout the past 30 years, Smith has helped more than 70,000 children through Compassion International. 
"I've been sponsoring kids since 1989 and I'm here to tell you it absolutely works," the "Draw Me Close" singer declared. "I've been in these countries, I've been all around the world with compassion projects. The very first girl that I sponsored, which I've gotten to go see her now after all these years, she has four children. It's amazing, her life completely changed!
"She had an encounter with the Lord as a result of being sponsored and then [that caused] a trickle down effect to her family. All these people, the Lopez family, like 23 people in that family got saved all because one child got sponsored."
The Nashville resident said he never knew that his generosity would cause a domino effect and said it has been very rewarding to see the Lopez family be proof of that.
"I can attest to the fact that this thing works. That's why I'm still a spokesman for them after all these years," Smith said.
"Beautifully Broken" was directed by Eric Welch (DC Talk: Welcome to the Freak Show) and written by Brad Allen, Chuck Howard and Martin Michael ("I Am Not Ashamed"), as well as Mark McCann ("Harmony"). The film features a hit song of the same name performed by three artists: Dove Award-winning pop singer Plumb, Grammy Award-winning country artist John Berry, and Grammy Award-winning gospel artist CeCe Winans.
For more information on "Beautifully Broken," visit the website.