Beer Church Donates to Planned Parenthood; Pastor Says Jesus Killed By White Supremacy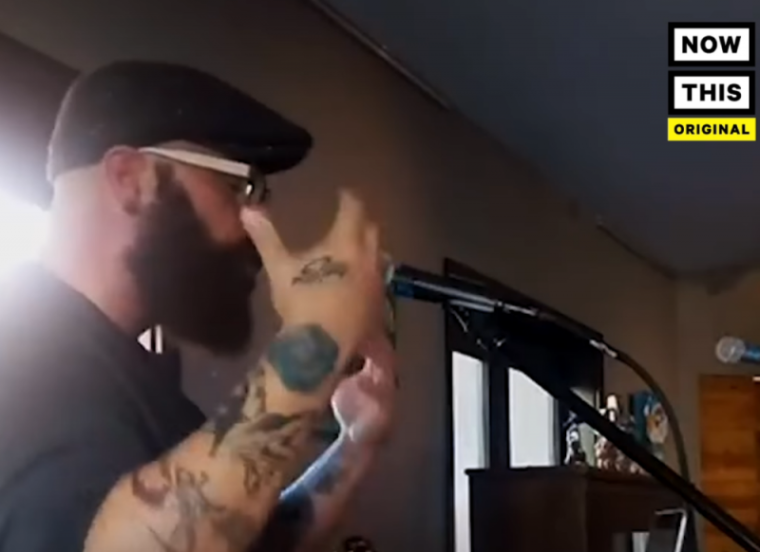 The pastor of a progressive church where beer is served during services says that Christ was killed by white supremacy, and portions of funds given to his church will benefit abortion giant Planned Parenthood.
Christopher VanHall, who pastors Greater Purpose Community Church, which holds services in a local food lounge in Santa Cruz, California, will soon be opening a brewery and restaurant they converted from an old bookstore. Sunday services will also be occurring there.
"What would it look like to be a church that looked like the movement that Jesus started and not like the church that we know in America today? Out of that consistent questioning came this model for a brewery church that generates funds for local charities," VanHall said in a video interview for NowThis Tuesday.
He further explained that they are environmentalists and openly LGBT-affirming, and are anti-war and feminists as "Jesus was, too."
"We are all for racial justice, which Jesus was a Palestinian, Jewish rabbi, he was a person of color that was killed by white supremacy so we're usually making every effort to be on the front lines for racial justice. So that's what sets us apart from many American churches."
The pastor said he intends to use the funds they raised through the brewery and restaurant to give to local charities that people of "all faiths, all sexual, all racial, and even all faith identities can support."
The future brewery church is set to open next summer or fall and is situated right below a Planned Parenthood office, one of the organizations with which they plan to share their profits. The church plans to give 30 to 60 percent of their profits to charities and to use the rest to pay staff.
Greater Purpose Community Church is affiliated with the Disciples of Christ denomination and was once named Garfield Park Community Church. The church says they welcome all "theological and political perspectives" and their communion is "open to all who wish to partake regardless of your beliefs."
Chelsen Vicari, evangelical program director of the Institute on Religion and Democracy in Washington D.C. was not impressed.
"Greater Purpose Community Church represents the end goal on the trajectory that progressive Christianity is headed down. It will be worth following to see if this church survives longer than two or three years. So many progressive Christian church plants do not."
"This church checks every clichéd Religious Left box: Planned Parenthood support, LGBTQ affirmation, and bits of the Gospel twisted into a present-day politically partisan narrative. It's doubtful any progressive Christian elites will call this church extreme. If they do so, they risk pointing out the cracks among their own 'truth is relative' — or perhaps more specifically, 'truth is politically relative' — tribe," she continued.
She added: "There seems to be an unspoken rule among the Religious Left that if at least one or more unorthodox agendas are shared, then a figure or church is embraced no matter how outlandish."
The church posted on their Facebook page Thursday, in what seemed to be a reference to VanHall's comments that Jesus was killed because of white supremacy: "To clarify in case there is any confusion: The Roman Empire killed Jesus. Not Jewish people."
The Christian Post reported earlier this month that VanHall maintained that the idea of a church that serves alcohol during services is not a marketing gimmick.
"We don't want to dupe anyone, we don't want to have this bar, and say 'ok come on in' and boom you get a church service," he said. "We don't want that."
Yet if people come for church, a couple of beers improves the sermon, the pastor joked.
"They can have one or two, as a matter of fact if they have two my sermon's always better."